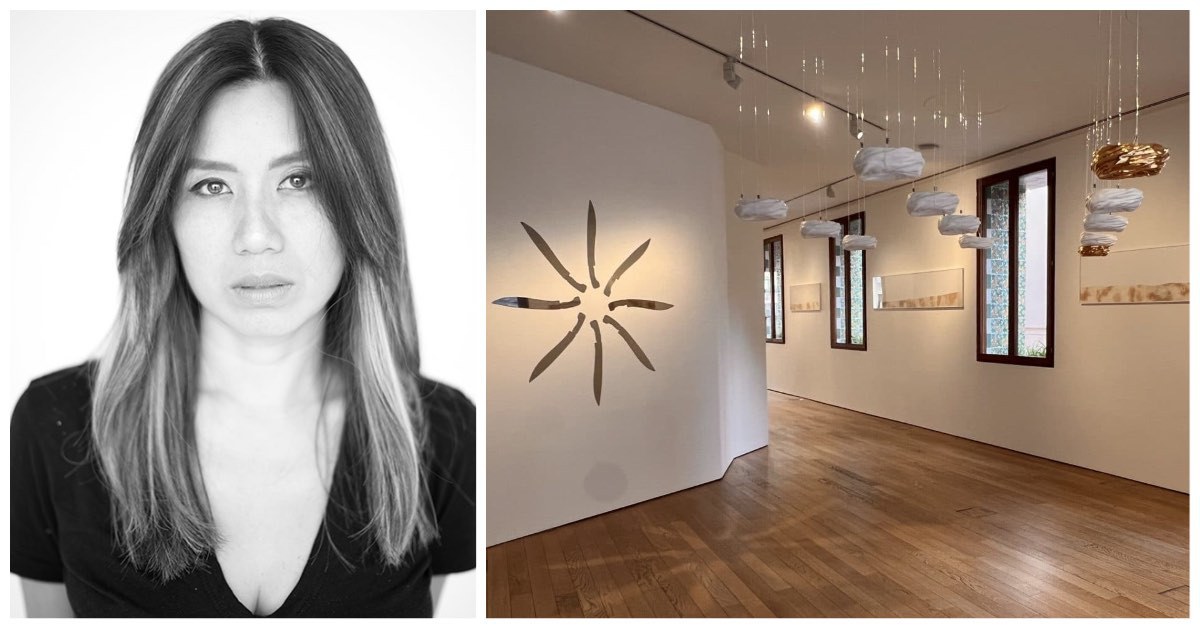 Feminist artist-activist Nikki Luna is the first Filipina to have an exhibit at the Casa Vicens, the first masterpiece of famed architect Antoni Gaudí in Barcelona, Spain.
The multi-awarded Luna's first solo exhibit in Barcelona is created exclusively for Casa Vicens and showcases her conceptual works of art.
The Filipina artist's work in the collection titled "Guerra" draws inspiration from her ancestral roots in Rosario, Batangas, and explores themes such as the role of marginalized women in today's society and the vulnerability of women and girls around the world.
The name of the exhibit comes from the first piece in the collection, a brooch logo with the word "Guerra" rendered in Luna's mother's handwriting made from pearls from the Philippines and gold.
"For Nikki, the word 'Guerra' represents that value, that women's struggle. This word, her mother's and aunts' maiden name, translates into "war" in English and is a word that contains an untold matriarchal story," Casa Vicens said about Luna's work.
Luna references the women in her family all throughout her work in the exhibition. Her second piece, "Wound Cloth," was inspired by the memory of her great-grandmother wearing a gikin (wound cloth) on her head upon which she transported the goods she harvested in her yard to the nearest village.
Eight women who have impacted Luna's life are also represented through her "Steely Bloom" installation, which makes use of eight steel plates polished to a mirror finish that harken to the bolo knife.
The last installation, "Labor Landscape", physically represents dejection by means of eight pieces of silk with which the women in Luna's work "have dried their sweat and tears, bodily fluids that shape physical maps in witness to the bodily struggles of these real women."
Luna's exhibit at the Casa Vicens opened in January and is still ongoing until June 26, 2022.
Artist guided tours are available on March 5, April 2, May 7, and June 4.
Nikki Luna studied at the University of the Philippines and at the Goldsmiths College in London. Luna has represented the Philippines in the Cairo Biennale, Singapore Biennale, and Aichi Japan Triennial, among others.
Filipina photojournalist Hannah Reyes Morales highlighted the work of the first Filipina Nobel Peace Prize Laureate, Maria Ressa, in her exhibit in Norway.
SEND CHEERS in the comments below to multi-awarded feminist artist and activist Nikki Luna for being the first Filipino to have an exhibit at the Casa Vicens, the first masterpiece of famed architect Antoni Gaudí in Barcelona.
TELL US your good news story tips by messaging GoodNewsPilipinas.com on Facebook, Twitter, Instagram, or e-mail editor@goodnewspilipinas.com and WATCH Good News Pilipinas TV YouTube & Good News Pilipinas TikTok for more Filipino Pride stories!
Facebook Comments