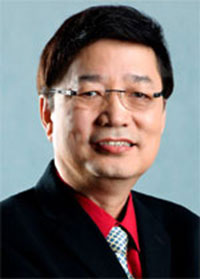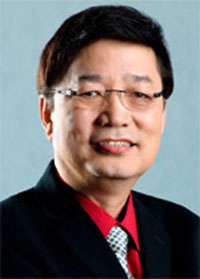 There was a time when the franchising business almost always involved food.
Famous brands like Mang Inasal, Fiorgelato, Lotsa Pizza, and Rice In A Box were then the darlings of the franchising world.
But soon enough, non-food franchising businesses such as pharmacies, nail salons, pawnshops, travel agencies and other businesses took off.
Today, some of the most promising non-food franchising businesses are:
Tutorial Centers
Ink Refilling Stations
Fragrance Shops
Nail Salons and Spas
Laundry Shops
By next year, there will be more non-food businesses opening up. The capital needed to launch these businesses may range from P200,000 to P3 million.
Read Related Advice: How to choose the right franchise
At the recent Franchise Expo held last July 23 at the SMX in Pasay, there were more than 600 brands that joined.
One of the non-food businesses that caught my eye was a company that sells "pre-loved" luxury items like bags. This only goes to show that there are lots of possibilities on what kind of business you can start. You just need to squeeze your creative juices to come up with something unique that can get the attention of consumers.
Read Related Advice: Currently Employed and Franchisee At The Same Time?
IS FRANCHISING FOR YOU?
A few years ago, I wrote: "Is Franchising For You?" a book meant to serve as a guide for entrepreneurs and aspiring entrepreneurs alike.
Some of the points I raised in the book are:
Starting a franchise business means signing an agreement with a franchisor. The Franchising Agreement limits how you can market or manage your business. Don't jump into signing the contract right away. You may seek a lawyer to help you fully understand what is stated on the contract and find out if you are amenable to the terms.
You cannot rely on just the franchisor to tell you everything about your business. As an entrepreneur, it is your obligation to know as much as you can about the business you went into.
Not all franchised businesses are equal. You need to check how well their business is doing. Some are doing better than others while some may not be doing well at all. You also need to ask around if the franchisor actually provides the support it promises.
Unfortunately, some franchisors make false promises to their franchisees. Some franchisors also lack the time to provide the support that franchisees need.
I know someone who signed a three-year contract for a non-food business, only to find out later that the franchisor was almost unreachable when problems cropped up regarding the cost of their services. Overhead costs were greater than earnings and the franchisee eventually had to pre-terminate her contract.
The most important thing to take into account is the reputation of the franchise.
Franchising allows entrepreneurs an easier path to starting a business because they can use an established name-brand.
So, if you want to get into a franchise business, make sure you are getting into the right one.
Get The Business Mentor's latest book "35 Tips On Business" available on E-book and paperback at www.amazon.com
(Armando Bartolome is known as the Philippines' Franchise Guru, a mentor to numerous micro entrepreneurs who are now themselves big names in the industry. This article is reposted with the author's permission and was previously published on The Business Mentor column posted by ABSCBN News. For questions and more information, you may contact Armando "Butz" Bartolome by email: philfranchiseguru@gmail.com or on Twitter @philfranguru. His website is https://www.gmbmsglobal.com/ )
Facebook Comments