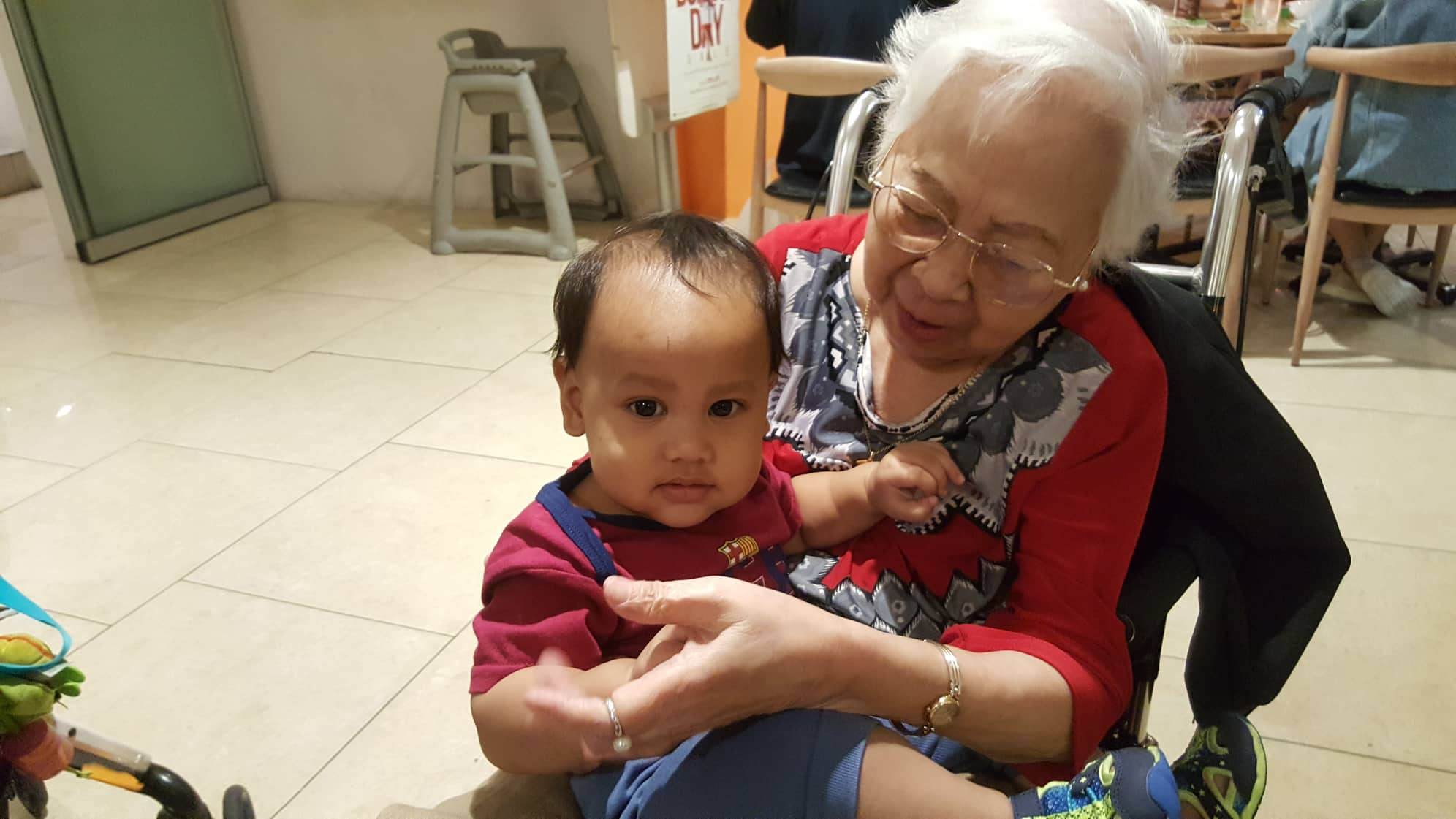 An 87 year old woman, Lulu is well-loved by everyone who meets her or spends time with her. You will be in awe of the grace she carries around with her and the endearing charm that never fails to brighten up the mood of the people she is with.
Look at her now and you would not think that a grandmother as happy and radiant as her used to live an adversity-stricken life of an orphan. She had to struggle through a lot of misfortunes, but in examining her life now, you would unearth a glittering testimony of God's amazing grace, which gave her the supernatural ability to bloom into the woman that she is now – a wonderful human being whose view and way of life is unscathed by her excruciating hardships and painful past.
At a very young age, she lost her father and mother to illnesses that plagued the 1930's. At 8, she, together with her two brothers, had to be given away to relatives so they can take care of them. She found a loving home in the arms of an elder cousin when she was 14 years old, but before this, she had to be placed in an orphanage run by nuns for many years. The Philippines was under Japanese occupation and she experienced staying in bomb shelters to keep them safe from all the explosions that were happening in old Manila during her teenage years.
Though she studied in school, life was hard to the point that she had to quit her studies to earn a living so she can help out with the house expenses. She worked as a saleslady in one of the most popular retail chains in the 1940's. At the age of 20, and after getting enough retail experience, she courageously flew to Guam as an Overseas Filipino Worker. Her retail and merchandising adventures continued in Guam. Even without a college degree, she was able to earn the respect, trust and favor of her bosses.
Her life took a different turn when she met a man who was captivated by her wit and beauty. He was her colleague in Guam. Eventually their romantic relationship evolved into a dramatic whirlwind of events that caused her to elope with him back to Manila and give birth to a precious daughter in Puerto Princesa, Palawan.
When she gave birth to her daughter, the father was already in Manila. For a few months their letter exchanges continued until it reached the point when there was no longer any form of communication between them.
Raising a child on her own was so tough, but she chose to be strong for the sake of her daughter. She was stick-thin, carrying her baby and a luggage in her arms as she was on a ship on board to Manila. In spite of all of the struggles, hardships and desolation she went through, she rose from the rubbles of her early life's heartaches and was able to provide her daughter a good comfortable life.
Her diligence, integrity and resilient spirit paid off to the point that her entry level position as a saleslady evolved into holding several executive roles in a prestigious retail company within the span of her 40+ years with them. She was able to turn things around for most of her assignments which is why until this day, she is regarded as one of the most beloved and highly respected pioneer employees of this organization. On two separate occasions I heard the owners introduce her to some of their friends/relatives as one of the best people they have ever had. Her clients and staff also say similar things about the way she led her team and served her clients.
She was able to achieve a lot in that job without having higher studies in her credentials. What she was not able to get from school, she was able to acquire through an untiring quest for knowledge, continuous self-development and passionate hardwork.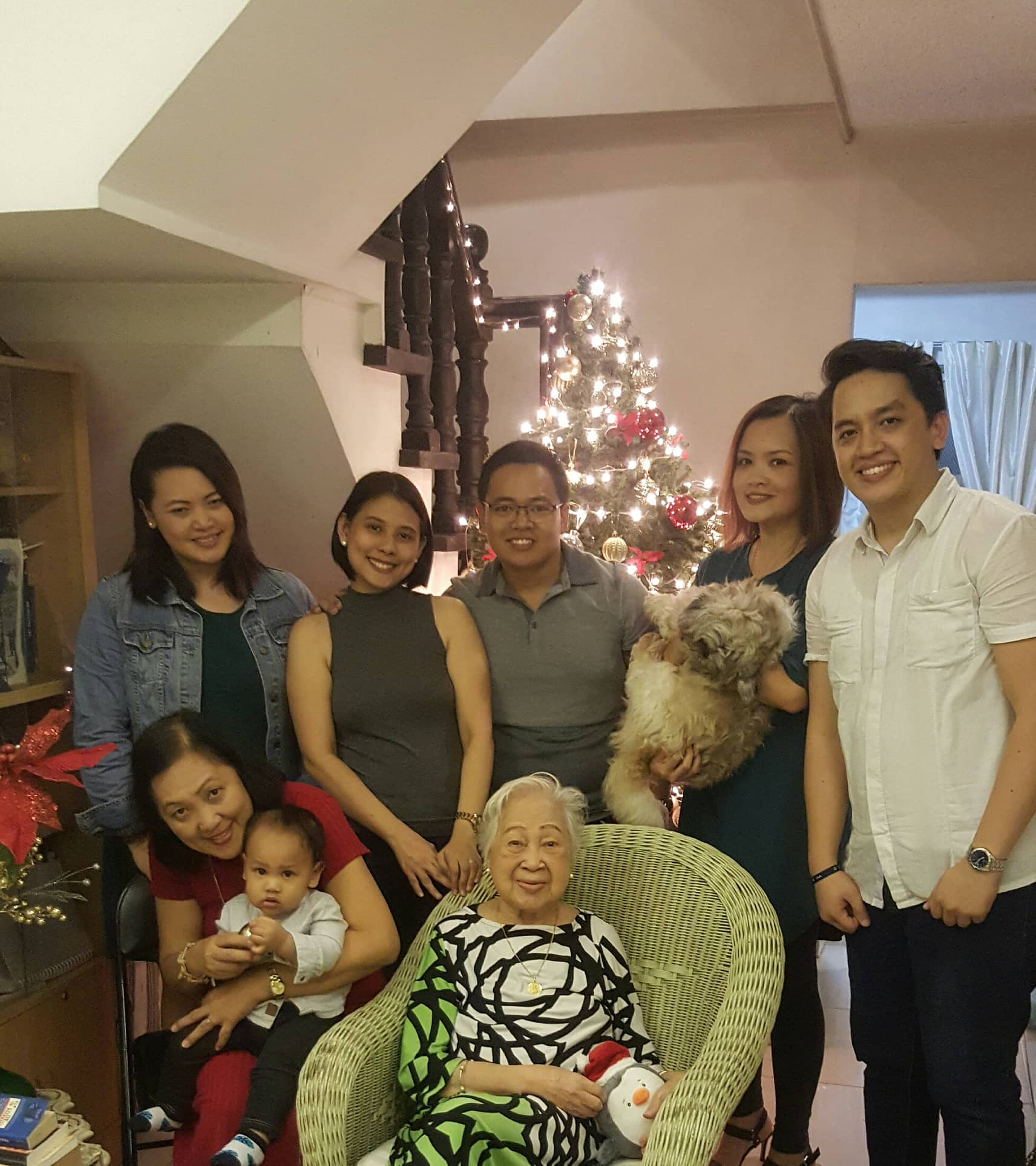 When you ask this lady about her secret to living a full life, she would always say this:
"God has always been so good to me."
You can really see the amazing hand of God in her life, guiding her and bestowing favour upon her. Lulu's relentlessness, powered by the tremendous love she had for her daughter, served as her inspiration to thrive in the midst of the turbulent chapters of her life, and succeed as an underdog who was able to travel around the world both for work and for leisure.
The seeds of love and kindness she has sown in her daughter and through almost 5 decades of the passionate service that she generously gave to her former employer, have grown so fruitful that they continue to bless her life until now in so many ways.
Today she beams with so much joy as she lives with her daughter Virginia and enjoy the company of her four grandchildren. She also wants to be called "Lola Lola" by her adorable 1 month old great grand son, Asher. She enjoys travelling and eating out. To this day, she is still fond of reading, but the millennial granny in her has picked Facebook as her favourite medium to curate interesting trivia or inspiring stories she can learn from, and share with others.
This love-filled lady continues to reap from the seeds of kindness and generosity she has sown to the extent that she regularly gets surprise visits and gifts from friends and former colleagues whose hearts were touched by her life. She also continues to be bombarded with a lot of hugs and pinches from her grandkids everyday.
This article was first published on the author's True Northern Niche blog and is reposted with permission from the author.
(Rica Monzon has been serving as a Human Resources (HR) practitioner for 14 years and has collaborated with business leaders to improve and transform their organizations through "culture architecture" and designing values-centric programs and campaigns. She is now leading the National HR Team of a global anti-slavery organization that combats child trafficking the Philippines. It is her faith goal to write more this year and beyond as her vehicle to inspire and empower more people through stories of hope, love, faith and miracles.)
Facebook Comments