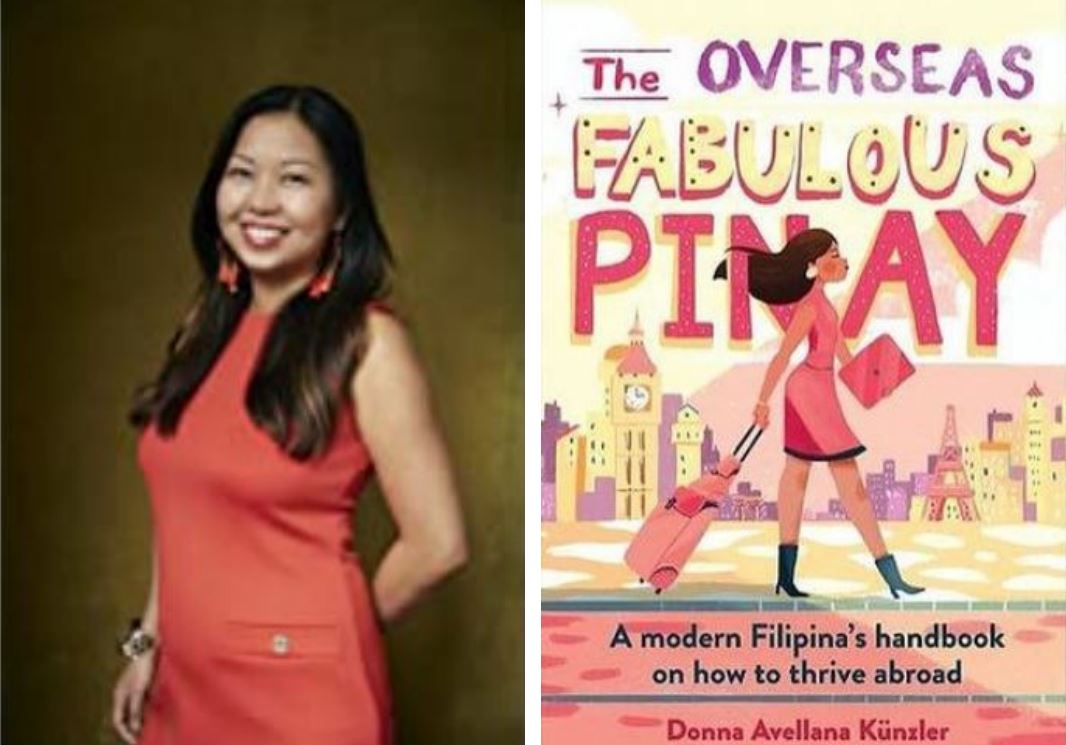 Overseas Filipina Donna Avellana Künzler has won Gold at the Literary Titan Book Awards for her book that provides practical tips on how Filipinas can make the most of their new experiences overseas.
The Switzerland-based Filipina's "Overseas Fabulous Pinay" book, touted as a modern Filipina's handbook on how to thrive abroad, was named a winner on March 5, 2021, in the monthly edition of the awards.
"Overseas Fabulous Pinay" was first published on March 8, 2020, and has since found favor with readers for its practical tips based on the writer's personal experience in moving overseas from her hometown in Cavite province, the Philippines.
In her book, Avellana Künzler writes about planning for the move, what to prepare, exploring new food and different culture, beating homesickness, recipes for Filipino dishes.
The California-based Literary Titan Book Awards named the overseas Filipinas' work as one of the books "that have astounded and amazed us with unique writing styles, vivid worlds, complex characters, and original ideas.
"The Gold Award is bestowed on books that we found to be perfect in their delivery of original content, meticulous development of unique characters in an organic and striking setting, innovative plot that supports a fresh theme, and elegant prose that transforms words into beautifully written books."
Literary Titan gave the book a 5-star rating. "The Overseas Fabulous Pinay is a unique, fascinating and fun read that I recommend to all who are traveling, who are going to travel, or those that want some inspiration to travel."
In an author interview with GoodReads, Avellana Künzler said she wanted her work to contribute to "uplifting the image of overseas Filipina women, making it more positive by showing that living abroad can be a rewarding experience and one can be successful; and finally by emphasizing on self-love- that focusing on one's self to be happy and to be a well-rounded person (complemented by being abroad) is important in order to thrive and make your life more meaningful."
Overseas Fabulous Pinay tackles the following questions:
⁃ What survival skills do you need to learn before moving abroad?
⁃ What do you need to know and prepare before your move?
⁃ What do you need to prioritize within the first six months of arriving in your destination?
⁃ How do you beat homesickness?
⁃ What are the five rules that will help you succeed professionally abroad?
⁃ How do you make friends in a foreign country?
⁃ What are the six practical questions to make you more financially conscious?
⁃ What is the secret formula to help you integrate in your host country?
⁃ How can you continue enjoying life abroad?
Overseas Fabulous Pinay is available on Amazon and the author's website.
Filipina writers making their mark around the world include London-based Carla Montemayor who recently won the 2021 London Writers Award for Narrative Non-Fiction and The New Yorker's Jia Tolentino who won the 2020 Whiting Awards for Non-Fiction.
SHARE WITH US in the comments below your own tips for moving abroad and SEND CONGRATULATIONS to overseas Filipina Donna Avellana Künzler for winning the Gold Literary Titan award!
Good News Pilipinas is celebrating its 15th Anniversary in 2021 by giving away prizes! Subscribe to our Good News Pilipinas! TV YouTube channel and enter the raffle by sending us an email to editor@goodnewspilipinas.com
Facebook Comments