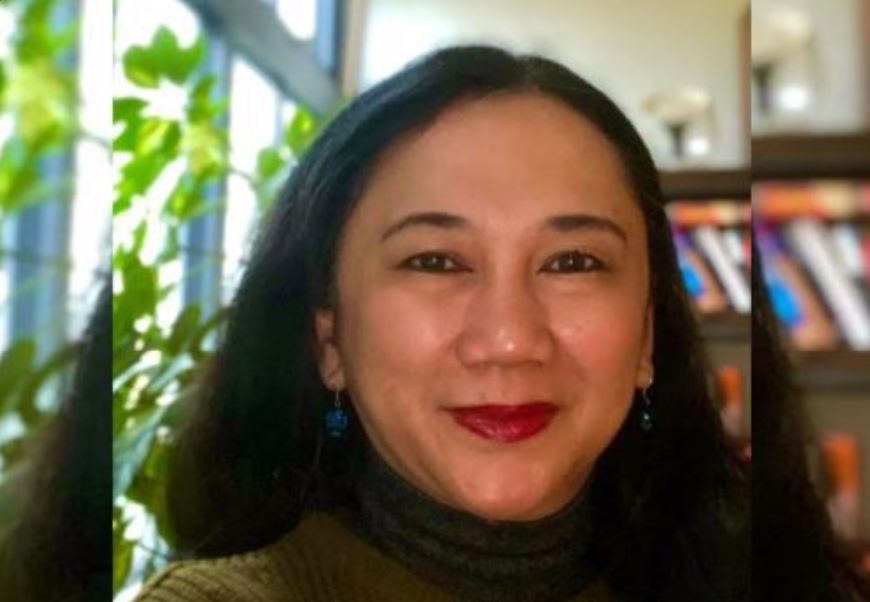 Filipino immigrant Carla Montemayor has won a London Writers Award (LWA) given by Spread the Word, a writer development agency championing the underrepresented and marginalized voices in the United Kingdom publishing industry.
Montemayor represents the Filipino community among the 30 London-based writers announced on January 18, 2021, who will be supported and nurtured through a ten-month development program in preparation for meeting with agents and publishers and pursuing their writing careers.
She won the 2021 London Writers Award for Narrative Non-Fiction, along with the category's five other awardees selected by judges after an evaluation of a 3,000-word writing sample followed by a panel interview.
The new award follows her 2020 recognition from the same agency, as she was among the 12 writers shortlisted from nearly 1,000 entries in Spread the Word's Life Writing Prize. Carla Montemayor's "North of the River", a memorable collage of stories weaving together the author's personal, family, and national histories, is part of the Prize anthology released in 2020.
Carla Montemayor, born and raised in Manila and educated at the University of the Philippines, migrated to the United Kingdom 16 years ago.
She studied and taught at the University of Sheffield and has built a career mostly in politics and communications. She has worked in international development, governance reform, migrants' and women's rights.
The Filipino community in UK
"I am from the Filipino community, a part of Black Asian and Minority Ethnic (BAME) communities in the UK. There is a tiny Filipino population here, around 150,000 amongst the 65M population—a minority among minorities. And because there is little colonial history between the Philippines and Britain, we are hardly represented at all in the cultural landscape," shared Montemayor to Good News Pilipinas in an interview.
She went on to cite the very few Filipino writers she knows in the UK: Candy Gourlay, originally from Davao, a writer of children's books, and who has been shortlisted for the Carnegie medal; Romalyn Ante, a Poetry London Clore Prize-winning poet who is also a nurse.
The London Writers Awardee noted how Filipino nurses started coming to work in the UK around the late 1980s. "I think the British public only really saw Filipinos as a presence during the pandemic, in terms of the outsized role Filipinos play in the National Health Service and the disproportionate number of casualties amongst us."
First Generation Immigrant
Carla shares she is the only member of her family to move to the UK. Her relatives are in the Philippines, the US, and elsewhere in the world.
"I first came here to study after my father died. I thought a year off might do me good. Then I found a job, I got married. Sixteen years later, I'm still here. Humans move for all sorts of reasons."
Writing a Memoir
The Filipino writer reveals she is hoping the LWA programme can help her finish a draft on a memoir "that weaves together personal, family and social histories."
Montemayor says her memoir is focused on the last decade of her life as a migrant in the UK – "a time of massive transitions in my own life and in British society."
"However, my life here is inseparable from my life in the Philippines. As I navigate this society, I am also navigating memories of the Philippines growing up, inherited stories from my parents, and further down the generations."
UP activist
Carla recalls being a student at UP Diliman, the state university that is currently being criticized for turning out activists.
"Being an activist in the Philippines was a formative time in my life, one that continues to shape me. It runs through the entire narrative. Also, I'm still an activist. People can always work for change, in various ways, wherever they are."
Filipino journalist
Carla Montemayor used to write for Newsbreak and Rappler and had a column titled, Absurdia. She says she continues to advocate freedom of the press.
"I stand in solidarity with Filipino journalists and writers who are doing their best to shine a light on the Philippines. They are in the frontlines of democracy and deserve fairness and freedom to do their jobs."
She encourages Filipino writers or anyone who dreams of writing with this positive message:
"Our stories are rich and important. Carry on writing, whether it is for yourself, your family, or for publication to a broader audience. Find your voice."
Carla manages to juggle her work for a non-profit, her family life, and her writing pursuits. "It's difficult to build our creative lives outside of work and family concerns but it is possible. I'd say to everyone with creative pursuits to go for it!"
Another writer of Filipino descent, Anne Elicaño-Shields, won the London Writers Award for Literary Fiction.
The London Writers Award programme is being launched on January 23 with the first Writers' Lab. Over the course of ten months, the Award recipients will attend fortnightly critical feedback groups to grow and develop their work, participate in nine masterclasses led by writers and industry professionals including authors Jarred McGinnis, Rowan Hisayo Buchanan, and agent Felicity Trew, and receive a variety of bespoke development opportunities with editors, agents and the Spread the Word team. For 2021, the programme includes a clinical psychologist to extend support on mental health and well-being.
The programme will culminate with an industry networking day, where the awardees will be introduced to agents, editors, and Spread the Word partners.
Filipino novelist Gina Apostol has also given workshops to help Southeast Asian writers in the UK. Apostol and Reine Arcache Melvin's award-winning novels debuted in London in 2019.
SEND CONGRATULATIONS and WELL WISHES in the comments below to Filipino immigrant Carla Montemayor for winning the London Writers Award 2021!
Are you a Proud Filipino? Get more good news stories on Filipino Pride! Subscribe to GoodNewsPilipinas.com and our YouTube channel: Good News Pilipinas! TV
Facebook Comments