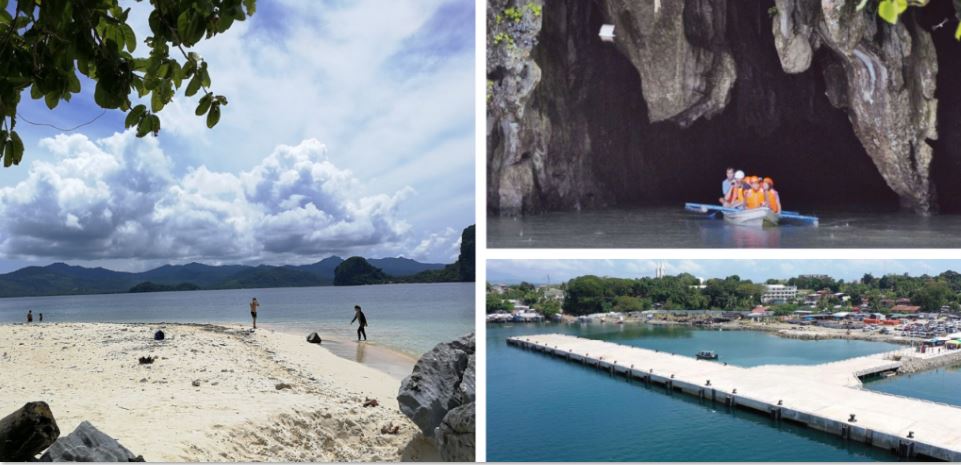 Palawan will soon welcome international cruise ships to its new port in Puerto Princesa City.
The Puerto Princesa City International Cruise Port is designed with a 500 lineal meter by 21 lineal meter wharf to accommodate a large cruise liner. It is also provided with 36 lineal-meter by 12 lineal meter trestle and 64 lineal meters by 13.4 lineal meter causeway which will serve as the entrance to the Terminal Building.
The Puerto Princesa Cruise Port Terminal has an approximate area of 10,000 square meters that can accommodate 2,500 persons and passengers.
The port recently inaugurated the completed first four (4) phases of the 500-meter wharf and docking facility, reported the Department of Public Works and Highways on March 8, 2021.
The PHP 3.5 Billion facility is also designed to be more than just a typical stopover and offers an array of recreational activities for unwinding inland after a lengthy sea voyage.
Palawan's Puerto Princesa City is home to the world-famous travel destination of the Subterranean River National Park popularly known as Underground River which was listed in the UNESCO World Heritage Site in 1999 and voted as a New 7 Wonders of Nature in 2012.
Puerto Princesa City of the archipelagic province of Palawan is also the gateway to other popular tourist destinations in El Nido, San Vicente, and Taytay.
SEND CHEERS to the people of Puerto Princesa as they will soon welcome international cruise ships to the new port and SHARE WITH US in the comments below, what do you look forward to visiting in Palawan?
Good News Pilipinas is celebrating its 15th Anniversary in 2021 by giving away prizes! Subscribe to our Good News Pilipinas! TV YouTube channel and enter the raffle by sending us an email to editor@goodnewspilipinas.com
Facebook Comments