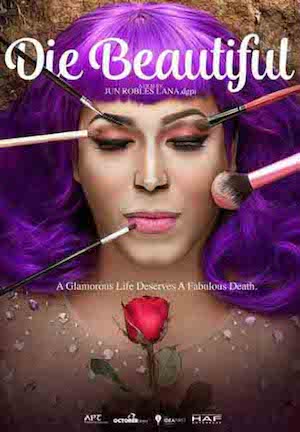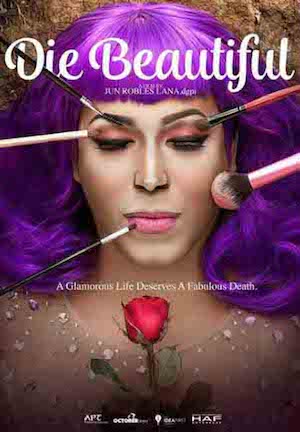 Portraying himself as Hollywood actress Julia Roberts in fully clad stunning gold gown, television-host and actor Paolo Ballesteros received the Best Actor Award at the 29th Tokyo International Film Festival for his portrayal in the film "Die Beautiful."
Director and Member of the International Competition Jury Mabel Cheung vividly described how Ballesteros and the film led them to a journey of "fiction and reality."
"This year's Best Actor Award goes to a performance so vividly delivered and the characterization so genuinely unfolded that led us to a journey between fiction and reality. It seems that the actor has the unique ability to share with us the innermost secret vulnerability. He has also the magical ability to match the boundaries between [the] male and female."
Ballesteros went on stage and even jested that he thought he would be receiving the Best Actress award instead.
Die Beautiful depicts half of the life of a Filipino transgender woman. The transgender's last will is to be dressed as a different celebrity on each night of her wake but her family opposes it.
Trisha's friends, however, are left with no choice but to steal her body and secretly hold the wake. As Trisha is transformed to look like different celebrities, they reminisce about her life and experiences.
"To the man behind the film, Direk Jun Lana thank you so much for entrusting me Trisha's character. I will never forget you. Thank you very much," said the actor in his acceptance speech.
Ballesteros is the first Filipino to win a Best Actor award, and the second Filipino to bag an award from the TIFF after Eugene Domingo won in 2013.
Ballesteros joins the pedestals of Filipino winners of prestigious and high-ranking award bodies such as the Cannes Film Festival (Jaclyn Jose for Ma' Rosa) and Cairo International Film Festival (1995, Nora Aunor for The Flor Contemplacion Story). The TIFF is accredited with the International Federation of Film Producers Association (FIAPF).
More Filipino Awardees at TIFF
Jun Robles Lana's film "Die Beautiful" also won the Audience Choice Award. Another Filipino Movie, Birdshot, with Arnold Reyes, Mary Joy Apostol, Ku Aquino and John Arcilla won the Best Asian Future Film Award.
Facebook Comments