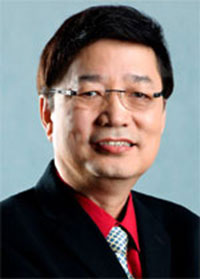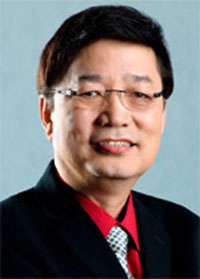 Among the greatest gifts that technology gave to millennials are laptops, desktops, smartphones, and tablets. Nowadays, you will probably not find anyone without a mobile gadget.
What has made Filipinos crazy about mobile phones?
Well, mobile phones allow Filipinos to connect with their families and friends. Whether they are busy people or not, they still find time to send their loved ones a message or give them a call even for just a couple of minutes.
The emergence of mobile apps has made a huge difference, especially to businesses who want to be connected more with their customers. Mobile apps used to be popularly associated with games. But now, app developers have created different ways on how apps can best help a company generate more profit with just a click.
THE FILIPINO INGENUITY
Filipinos have been known all over the world for our exemplary contributions in the fields of art, music, science, etc. The new generation of Filipinos is being molded in such a way that they can be competent vis-a- vis their foreign counterparts. We aim to be not only the best, but also to uplift everyone's spirits, especially during trying times.
Filipino mobile app developers are now becoming competitive with other app developers from different countries.
One Filipino-owned company, Imergex, has developed Enddo, a job-matching app that can be beneficial to both companies and employees.
Imergex is also known for Panic Button, an app the company developed to save people who might be in danger.
HOW ENDDO WORKS
Typically, an applicant goes to a company to apply for a job and submit the requirements needed.
But there is no assurance that the applicant will be accepted, and there is a need to apply in other companies, which means spending more for food and transportation.
Enddo eliminates the need to spend going to different companies to apply. By downloading the app, a job hunter can instantly apply with any company that he or she wants and just wait for the company to respond.
Both company and employee may sign up using the Enddo mobile app. The company will post their requirements in hiring for new available positions. When an employee signs up, he or she will be able to see the list of companies that are currently hiring. The applicant can switch from the list of companies by swiping.
A swipe to the left means that the applicant is not interested in that company. Swiping to the right marks it as an opportunity for the applicant to be hired if the applicant meets the requirements of the company.
If an applicant passes the initial screening through chat, a job match occurs. The applicant will then be asked to report to the office and submit other requirements prior to hiring. It is as easy as "swipe, match, and chat."
This vision of the app developers is to be able to increase employment without the hassle of falling in line at job fairs.
Enddo, the first job matching app in the Philippines, is on beta mode and available for download at Google Playstore. It will soon be available on iOS.
MOBILE APP DEVELOPMENT
Studies have shown that people now spend more time using their mobile phones or tablets more than desktops and laptops to access the internet. According to Zenith's Media Consumption
Forecasts, the trend has jumped to 28 percent compared to last year's figure, and it is predicted to rise each year.
One of the reasons why mobile users accessing the internet increased is because of how businesses have taken advantage of making their online visibility through the creation of their websites.
Business owners have taken a big leap towards making their online visibility a lot wider with the creation of their own mobile platforms. And why not? If it is something that can help increase their profit, then it is something that they need to have.
Here are the benefits of using mobile apps for a business:
It increases the chances of people coming across your app. Because of the increase in usage of mobile phones, there is always a chance that your mobile app will be noticed.
Mobile apps are developed differently. They can provide various functions like booking forms, search for features, general information, prices, sends messages and many more.
You may also use your mobile app as your means of giving loyalty or privileges to your customers. Example, through your mobile app, you have assigned a specific code for every customer that downloads the app. Every time they shop, all they need to do is to provide the code and a specific number of points will be given to them. Accumulated points can be exchanged with an equivalent amount, i.e, the customer gets $1 for every 10 points.
Designing a mobile app is crucial because with it comes your identity or your brand which will be your ticket to your success in business. The mobile app should be made in a way that customers can be fully enticed to avail your products or services frequently.
Using the mobile app can increase customer engagement. For example, if you have a restaurant business, instead of calling to order, you can directly order through the app and be able to pay for what you have ordered online via credit or debit card.
Not all small businesses may have the idea of developing an app. Imagine how much advantage you can have if you are able to serve your customers 24/7 and depending on the kind of product and service that you may offer, you can reach out to more people from different corners of the globe.
You build your customer's loyalty by coming up with an app that is able to provide what they need with just a single click.
BRIDGING THE SKILLS GAP
Each year, the number of college graduates increases. Unfortunately, not all college graduates match their skills with the skills that are needed by companies. So now comes the question among parents today: should the choice of college course be based on what their child is truly interested in or should they base it on what is in demand?
By the time these children graduate, the trend may have become different. Would they just try pushing their luck in applying for the kind of job that is related to the course they studied or should they take necessary actions in order to become employed so as not to be among the unemployed citizens?
In order to grow as an individual, learning should not stop after graduation. He or she should always have the drive to learn new things. Sometimes, we become more successful in a profession we have never dreamed of. Acquiring additional education through workshops and seminars can help reduce the unemployment rate in our country.
Not all applicants may have the means to spend on travel to submit job applications and requirements. To lessen the trouble of going from one company to another, Enddo is one good mobile app that can help individuals seek employment by just using their mobile phones anytime, anywhere.
Through this mobile app, applicants may be able to secure a job with less effort and can instantly have a means to directly communicate with the employer. Not all applicants may have the required skills asked by the listed companies, but they will be able to know which skills are currently needed so that they can improve themselves and hopefully be able to find the right match to their skills.
App developers must find ways on how to continuously enhance their applications to improve performance and increase customer engagement. Mobile apps will soon be the primary choice for marketing of all businesses because of its capabilities of being able to reach more than online advertising can do.
The use of mobile phones has become an integral part in any individual's life. While this can benefit consumers, mobile apps developers are able to monetize and can help them generate more profits.
(Armando Bartolome is known as the Philippines' Franchise Guru, a business mentor to numerous micro entrepreneurs who are now themselves big names in the industry. This article was previously published on the author's The Business Mentor column posted by ABSCBN News. For questions and more information, you may contact Armando "Butz" Bartolome by email:philfranchiseguru@gmail.com or on Twitter @philfranguru. His website is www.gmb.com.ph)
Facebook Comments