The Philippine exhibit at the 22nd International Mediterranean Tourism Market (IMTM 2016) in February received the most number of visitors interested in visiting the country.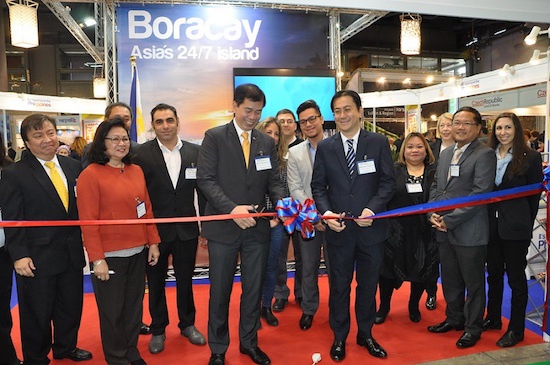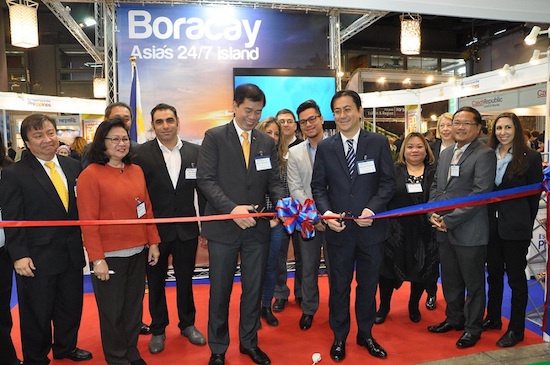 Israeli nationals flocking to the Tel Aviv Convention Centre were noted to be particularly interested in visiting Boracay, Palawan, and Cebu.
The Philippine booth also attracted crowds to performances by Rose Fontanes, the Filipino who won the X Factor competition in Israel, flair bartender Dennis Adiuba, and the Israel-based Filipino Cultural Society.
Adiuba presented his original cocktail called the "It's More Fun in the Philippines" mix. Filipino snacks, such as Ilocos cornick, Cebu dried mangoes, and chocolate coconut candies, were also patronized by Israelis. 
The 2-day fair drew more than 25,000 visitors from the traveling public and travel trade, with 1,560 exhibitors from 46 countries.
Philippine delegation head, Department of Tourism (DOT) Undersecretary Benito C. Bengzon, confirmed that Israel is one of the new source markets for Philippine tourism. "We came to Israel because we are certain that it will be a major source market for the country in the near future.
Arrivals from the Holy Land have tripled in the last six years highlighted by a robust 34% increase in 2015," he said. 
In 2014, the Philippines was cited by Israeli news and websites as the next new destination for traveling Israeli nationals. The DOT then marked a 30% increase in the number of Israelis traveling to the Philippines in 2013 with 7,675 Israeli tourists up from the 5,895 in 2012.
Israel and the Philippines are historically bonded for the Filipino rescue of Jews in 1951 and the country's signing of a United Nations accord giving back land to the Israeli nation.
IMTM is the official and only professional exhibition for tourism in Israel which gives tourism professionals from different parts of the globe the opportunity to meet with colleagues, buyers and suppliers.
Facebook Comments