The Philippines improved 5 notches in the World Economic Forum (WEF) Global Competitiveness Index (GCI) for its booming business climate and strong economy.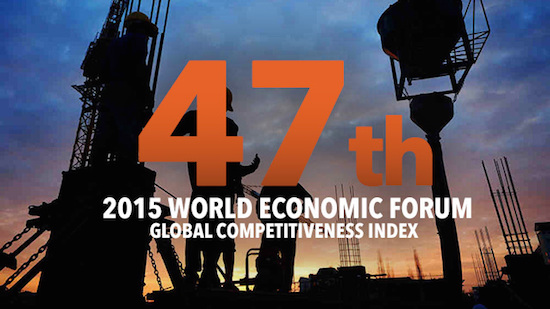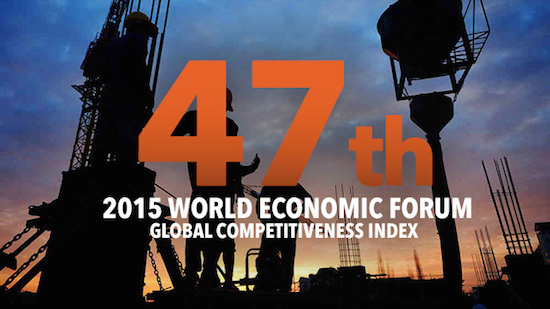 The Philippines is now ranked 5th among nine Southeast Asian countries, and 47th among 140 economies. The country was in 52nd spot in the 2014-2015 WEF.
The global survey places the country in the top third of the index. The report noted the improvement of the Philippines ranking since 2007, moving it up 17 places.
Responding to the report Presidential Spokesperson Edwin Lacierda said, "Our current rank of 47 – compared to last year's 52 – further cements our reputation as a bright spot in Asia, an attractive destination for foreign investment, and a better place to do business for Filipinos."
The Makati Business Club noted the efforts of Philippine agencies that earned the improved ranking but called on government to provide solutions to issues that affect the country's competitiveness.
"We also recognize that inefficient government bureaucracy, inadequate supply of infrastructure, and corruption are the most problematic factors to doing business in the Philippines," the group said.
The WEF started the GCI in 2004 to define competitiveness by factors, policies, and institutions that determine the productivity level of a country.
Facebook Comments