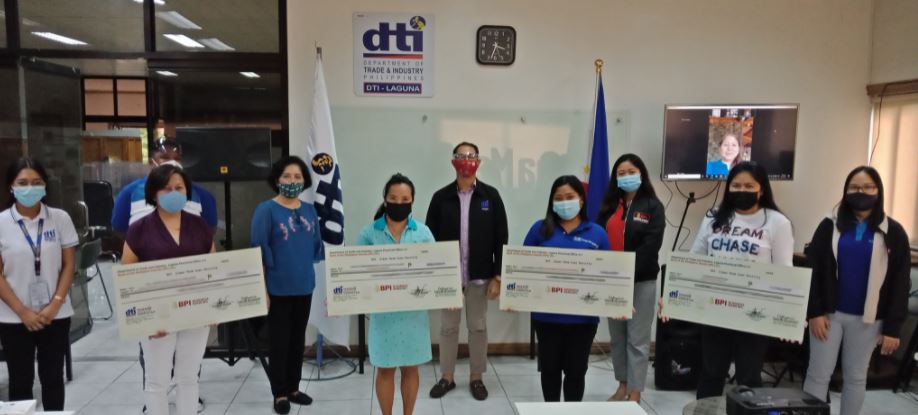 Philippine small and medium scale enterprises (SMEs) are being offered collateral-free loans to help them sustain their businesses amidst the Covid-19 pandemic.
The loan offering is part of the continuing partnership between the Bank of the Philippine Islands (BPI), through its Business Banking segment, and the Department of Trade and Industry (DTI).
This term loan is designed to address the urgent needs of the SMEs as it is collateral-free, with minimal document requirements and fast turn-around time. It is offered to businesses that have been profitable for at least three years, with owners residing in their present residence for at least two years.
BPI Business Banking Head Eric Luchangco said the collateral-free loan for SMEs signifies the bank's commitment to usher business owners who have endured the effects of the pandemic in the past months to sustainable recovery.
"This is a strong testament to BPI's resolve to help the SME community bounce back and recover through our partnership with DTI," said Mr. Luchangco. "Through this loan, the bank is optimistic that we will be able to provide more and better opportunities for SMEs to move forward."
BPI and DTI Laguna recently conducted the ceremonial check awarding of SME loans to business owners who availed of the facility. This facility is offered to new-to-bank clients who can use the proceeds for immediate opportunities, urgent needs or working capital to restart their businesses, or as a source of funds for expansion. SMEs may use the loan for various purposes such as building up their inventory, adjusting or improving their operations, and adding manpower.
Through the bank's partnership with DTI, BPI is helping many SMEs from different cities and municipalities in the country. DTI CALABARZON and its arm in Laguna, through Regional Director Marilou Toledo, is the first to benefit from this partnership.
One of the first batch of SMEs to avail of the term loan is from DTI Laguna, specifically Harito Food Products; Natures Dew Enterprises; Ron's Turo Mo Luto Ko, Seafood Grill & Restaurant; and Ai She Footwear. These businesses are involved in food processing, restaurant, and footwear manufacturing. The loan facility has helped them in the construction of their warehouses or in the upgrade of their equipment.
BPI and DTI have been running webinars with SMEs in different regions to engage and encourage them to avail of BPI's SME Term Loan and learn from the expert advice of professionals.
BPI has also offered a Sustainable Finance program for both corporations and SMEs to manage risks amidst crises like the pandemic.
Good News Pilipinas is celebrating its 15th Anniversary in 2021 by giving away prizes! Subscribe to our Good News Pilipinas! TV YouTube channel and enter the raffle by sending us an email to editor@goodnewspilipinas.com
Facebook Comments