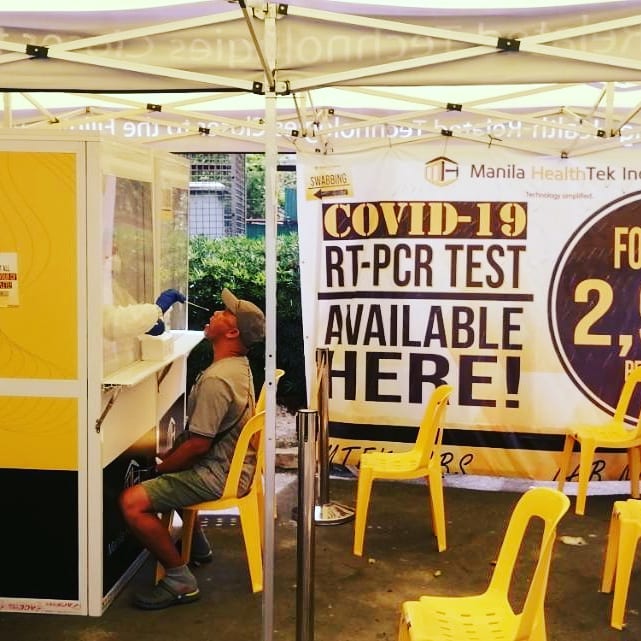 Manila HealthTek (MTek), the maker of the first locally produced Covid-19 RT-PCR test kit, has acquired its international standard accreditation via ISO9001.
The multi-awarded biotechnology company spin-off from the University of the Philippines developed both the Philippines' first test kit for COVID-19 and the diagnostic kit for African Swine Fever.
MTek passed the stringent requirements for international standards undertaken through TUV Nord and received its ISO9001 international standard related to Quality Management Systems for focusing on customer satisfaction through the deliverance of quality products and services.
With ISO9001, MTek is further fuelled in its mission to provide quality biotech diagnostics for Filipinos at a much more affordable price, according to Dr. Raul V. Destura, founder and chief executive officer of MTek.
Dr. Destura said it is noteworthy that the certification steps also enabled TUV Nord to be fully aware of MTek's business process to address vital concerns to come up with quality, affordable diagnostics. It also involved the understanding of MTek's stakeholder requirements for standards.
MTek's process involves paperless systems in areas through the use of suitable apps and its own Laboratory Information Systems.
Dr. Destura congratulated the MTek management team and members for their full support of the exercise that presents new benefits for the company.
Among these are international networking and marketing opportunities for MTek's innovations in diagnostics as well as the increase and retention of clientele.
MTek recently received its second Gawad Dagisik award given by the Technology Application and Promotion Institute of the Department of Science and Technology for the production of detection kits for three infections Leptospira, Salmonella ad Schistosoma. The first award was for its Biotek-M Dengue Aqua Kit.
Dr. Destura added that the ISO acquisition is a relevant step for the growth of the biotechnology industry in the Philippines. "Our pandemic experience cannot but underscore our country's need to develop sufficient and trail-blazing expertise in this field. We need to prepare for threats which the pandemic served to highlight."
TELL US your good news story tips by messaging GoodNewsPilipinas.com on Facebook, Twitter, Instagram, or e-mail editor@goodnewspilipinas.com and WATCH Good News Pilipinas TV YouTube for more Filipino Pride stories!
Facebook Comments