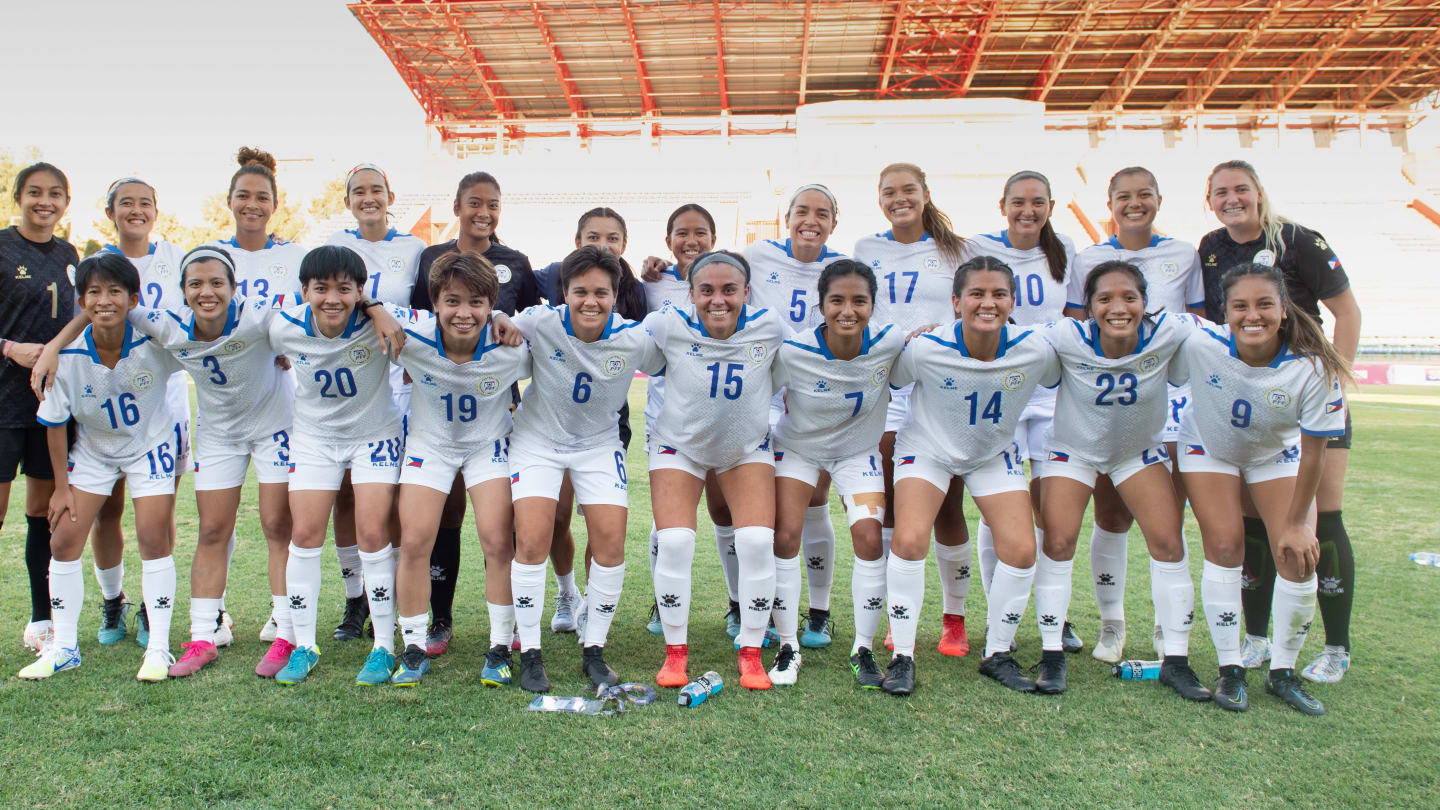 The Philippines' Malditas has topped its qualifiers group matches to book a spot in the Asian Football Confederation (AFC) Women's Asian Cup finals scheduled to be held in India in 2022.
The Philippine Women's National Football Team finished as the leader of Group F after defeating Hong Kong, 2-1, on September 24, 2021, at the JAR Stadium in Tashkent, Uzbekistan.
The Filipinos looked poised to win the match after Tahnai Annis scored a goal off a pass from Rocelle Mendaño in the first half. But its opponents scored in the second half to equalize the game and raise the level of competition down the wire. The Malditas eventually clinched its berth with another goal from Chandler McDaniel, repelling the Hong Kong nationals' challenge.
The win on Friday followed the Philippines' dramatic comeback win against Nepal in its first qualifiers match.
The victory placed the Filipino nationals on top of the Group F standings with 3 points, eclipsing Hong Kong and Nepal with 1 point each, to make Team Philippines the sixth team to qualify for the continental finals set in India from January 20 to February 6, 2022.
The Filipina athletes are vying to stay within the top six teams in India to directly qualify for its first-ever appearance at the FIFA Women's World Cup global finals in 2023.
The Philippine Women's Football Team is backed by the Philippine Sports Commission, the MVP Sports Foundation, and team manager Jefferson Cheng.
Philippine Football Federation (PFF) president Mariano Araneta credited the victory to teamwork, saying, "Qualification to the AFC Women's Asian Cup is a testament to the hard work and sacrifice made by the players and the coaching staff and the support of sponsors and stakeholders."
In 2019, the Malditas scored its 1st-ever Final 4 in the ASEAN Football Federation Women's Championship.
Good News Pilipinas is celebrating its 15th Anniversary in 2021 by giving away prizes! Subscribe to this website and  Good News Pilipinas! TV YouTube channel and enter the raffle by telling us what you like about our stories in an email to editor@goodnewspilipinas.com
Facebook Comments