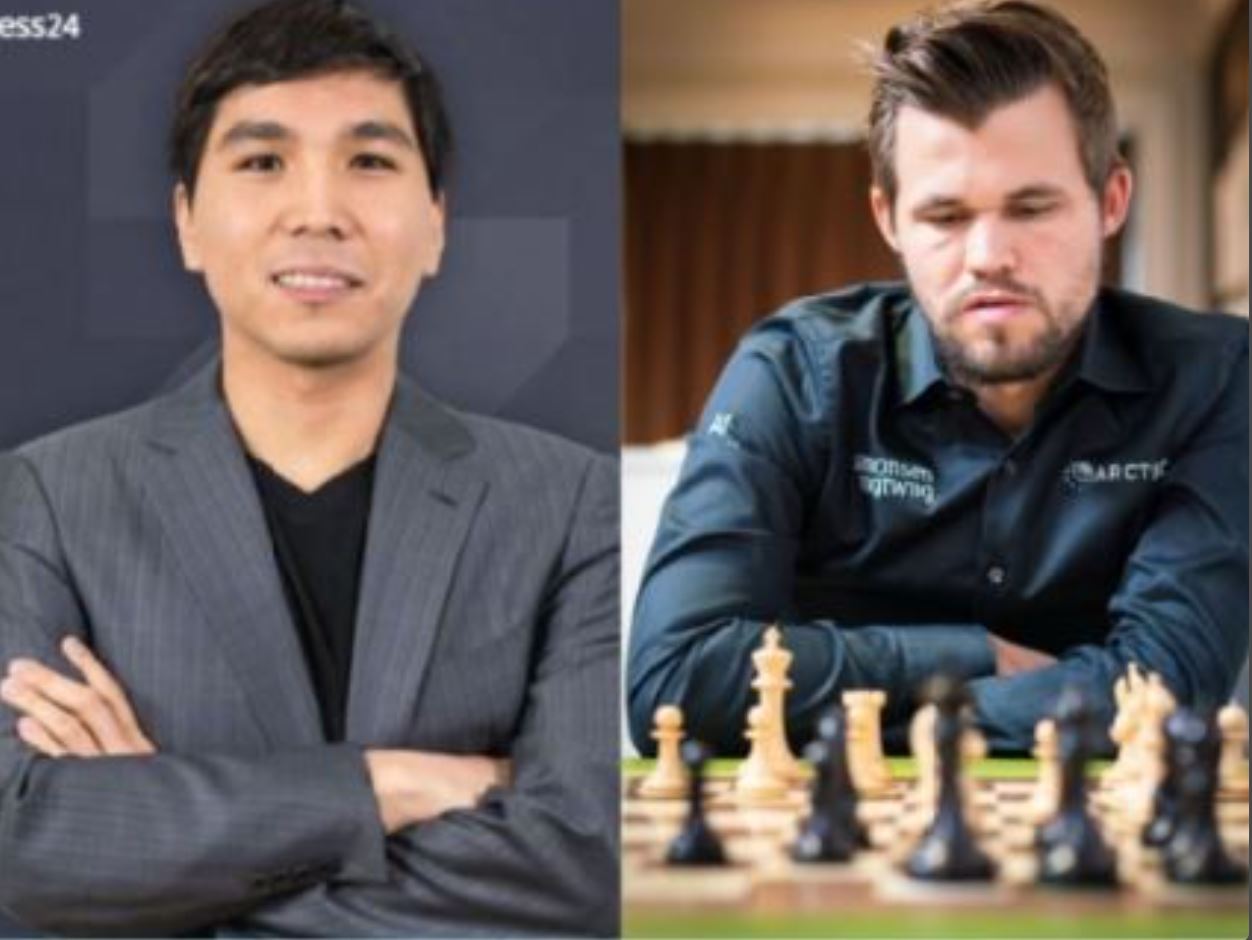 The Wesley So versus Magnus Carlsen matchup headlines the Meltwater Champions Chess Tour Finals which starts matches over the weekend to determine the world's best chess player.
Philippine-born Wesley So representing the United States is the main challenger to World No. 1 Magnus Carlsen of Norway who is leading the tournament standings after 9 online tournaments of over 1,000 rapid chess games which were played from November 2020 until September 2021.
Wesley So is the 2nd-ranked grandmaster among 10 of the world's greatest players who made it to the finals after the Filipino American won three Meltwater tour events including two at the expense of Carlsen – the Skilling Open in November 2020 and the Opera Euro Rapid in February 2021 – which gave So the tour leadership. The Cavite province native who started his career in the Philippines won his third title at the Chessable Masters in August.
"Not even the World Champion was spared from So's precise and high-pressure playing style… and you can count on him to play fighting chess when showtime starts," the Champions Chess Tour website described Wesley So's challenge to Carlsen.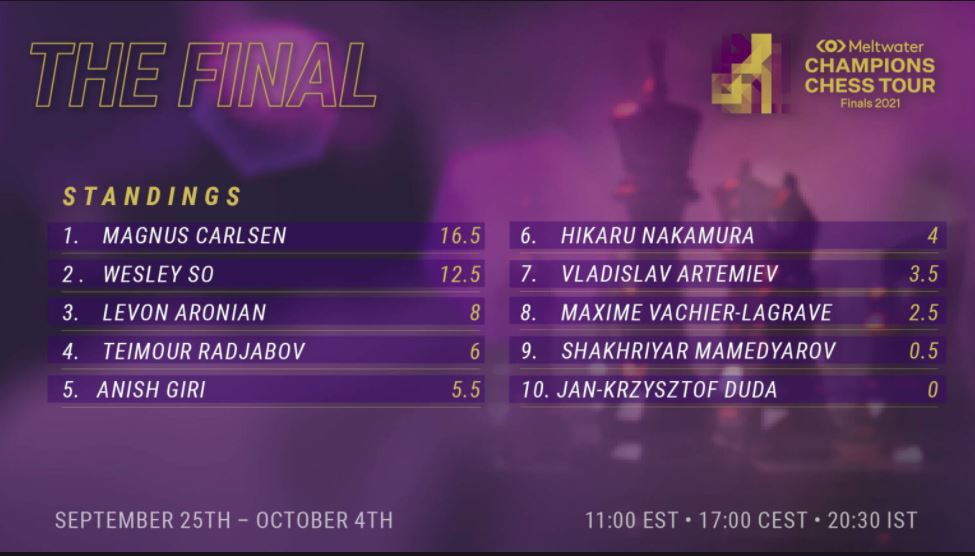 Head to head: So vs Carlsen
The Meltwater Champions Chess Tour website provided its recap of So and Carlsen's tour performance.
"Hot on the heels of Carlsen in the tour standings is the two-time US Champion, Wesley So," the tour report stated.
Wesley So boasts of the following tour stats:
3 wins in 9 tournaments
Earned $184,580 in prize money
76 Wins / 48 Loses / 151 Draws
Most frequent opponent: Magnus Carlsen, 54 games
Toughest opponent: Anish Giri, 15 games, -3
Magnus Carlsen took over Wesley So's spot in the leaderboard after taking the shortcut by winning the FTX Crypto Cup, a major tour event.
Carlsen bears the following tour stats:
3 wins in 8 tournaments
Earned $215,370 in prize money
102 Wins / 50 Loses / 150 Draws
Most frequent opponent: Wesley So, 54 games
Toughest opponent: Ding Liren, 13 games, -2
The finals consist of 4 games between 2 paired players in each of the 9 rounds of online chess. They play 4 rapid games and whoever wins the most games on that day, gets the point.
Up for grabs is the $100,000 top prize along with the overall tour trophy.
The Meltwater Champions Chess Tour finals begin on Saturday, September 25 until October 4, and can be seen live on the Champions Chess Tour site and Chess24 platforms.
SEND WELL WISHES in the comments below to Wesley So as he competes in the Meltwater Champions Chess Tour Finals!
Good News Pilipinas is celebrating its 15th Anniversary in 2021 by giving away prizes! Subscribe to this website and  Good News Pilipinas! TV YouTube channel and enter the raffle by telling us what you like about our stories in an email to editor@goodnewspilipinas.com
Facebook Comments