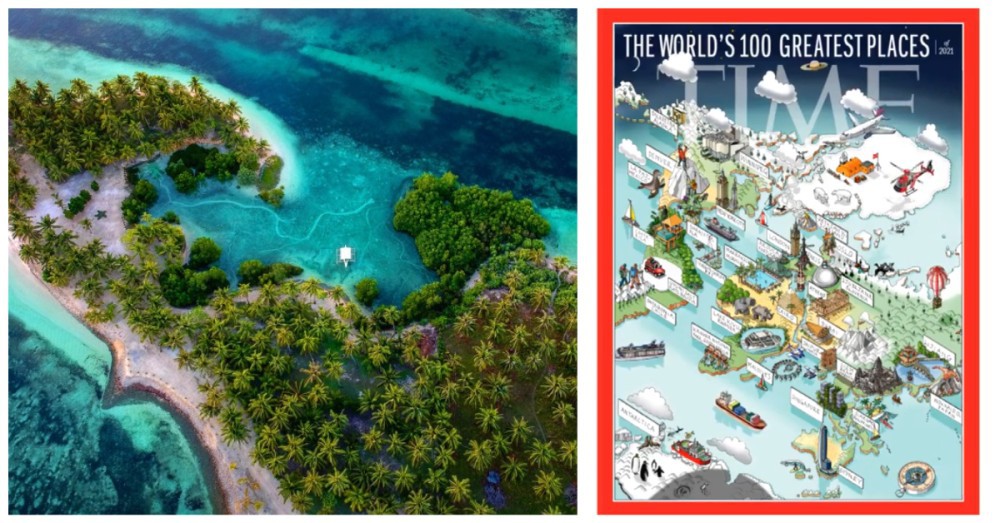 The Philippines' Siargao Island, the country's surfing capital, has been named one of the 100 extraordinary destinations to explore in Time Magazine's World's Greatest Places of 2021.
Located in Surigao del Norte, the teardrop-shaped island is described as a well-kept secret "best known to a dedicated band of surfers lured by consistent waves" compared to the country's more famous beach destinations such as Boracay, Cebu, and Palawan until recently.
Bangkok-based travel writer for Time Magazine Duncan Forgan described in his July 20 article on the website his own beach experience in the Inara Siargao Resort.
"But the secret is out, and new spots are popping up on the island," writes Duncan Forgan. "Including the beachfront Inara Siargao Resort, an intimate five-suite property that can be booked on Instagram."
"Just before COVID-19 shutdowns, Siargao got additional cell towers to improve data connectivity, which will be a boon to tourism when it reopens to vaccinated international travelers," Forgan adds.
According to Time magazine, the third annual list of the world's greatest places recognizes destinations that adapted and innovated despite the challenges brought about by the COVID-19 pandemic.
The list was compiled by Time's editors through nominations from its international network of correspondents and contributors, "with an eye toward those offering new and exciting experiences."
The world-famous Philippine island continues to be favored by local and international travelers.
The teardrop-shaped island of Siargao was in the top travel destinations recommended by Condé Nast Traveler (CNT) editors in 2019 and was ranked Top 8 in the 20 Best Holiday Destinations for 2020 choices of CNT.
SEND CHEERS in the comments below to the Philippines' Siargao Island, the country's surfing capital, for making it to the "100 extraordinary destinations to explore" in Time Magazine's "World's Greatest Places" list of 2021!
Good News Pilipinas is celebrating its 15th Anniversary in 2021 by giving away prizes! Subscribe to our Good News Pilipinas! TV YouTube channel and enter the raffle by sending us an email to editor@goodnewspilipinas.com
Facebook Comments