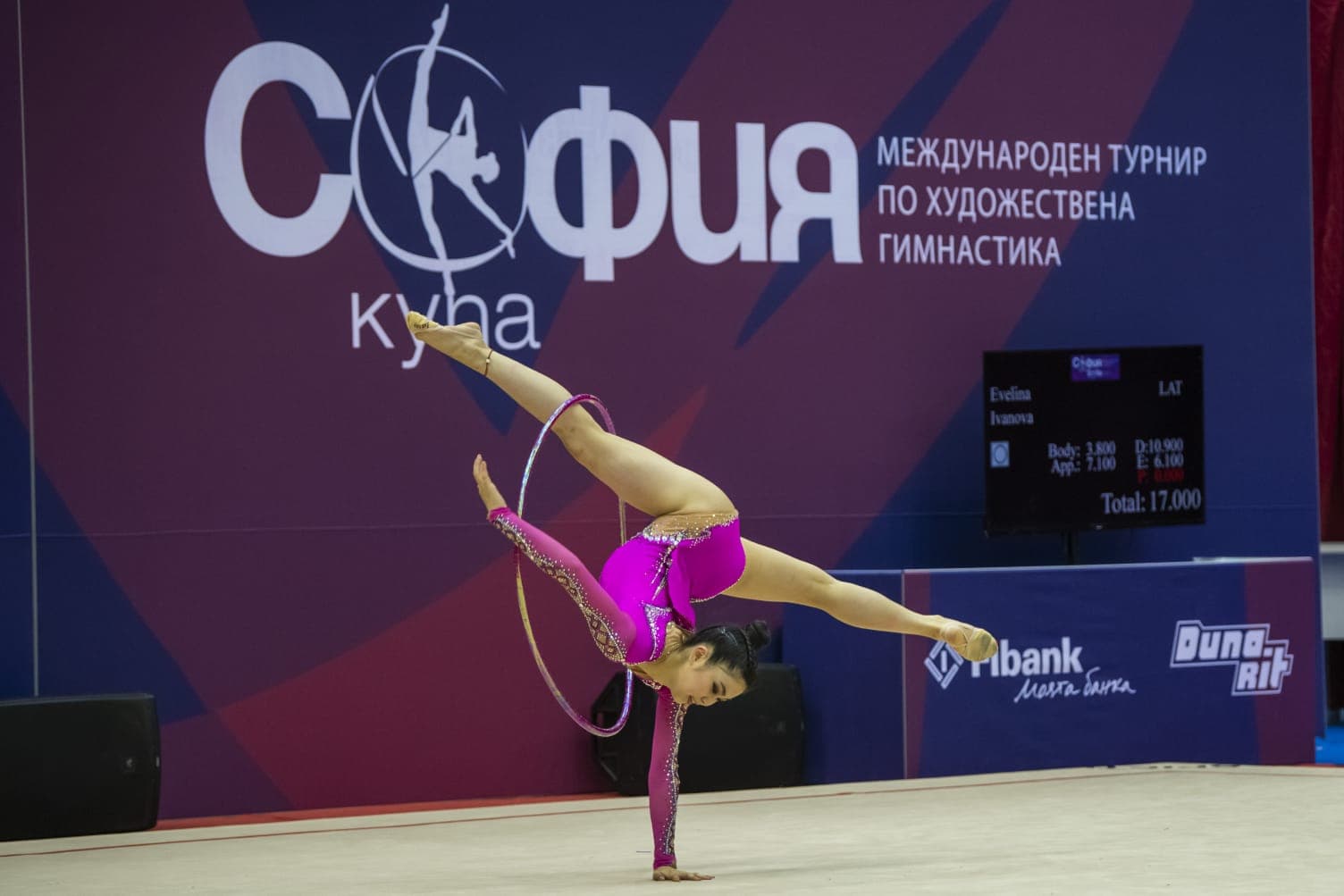 The Philippines' teen champion gymnast Jessica Rayne Tijam has started the new season as the first national representative to the Sofia Cup, an International Gymnastics Federation (FIG) Level event in Bulgaria.
The 16-year-old Tijam emerged in the Top 20 overall as she competed in the FIG Senior Level clubs, ball, hoop, and ribbon events at the IT Sofia Cup from April 3-6, 2021.
Jessica Rayne shared with GoodNewsPilipinas.com her thoughts about her recent competition.
"This experience in Sofia is quite surreal. I once dreamt to be in this arena with the best and most elegant gymnasts and I can't believe I was just in it!" the Filipino national athlete said.
The teen gymnast of the Philippines who conducted free online training sessions for athletes amid the 2020 coronavirus pandemic outbreak, noted the value of the FIG event to competitors.
"To come back from what the year has been is such an accomplishment not just for me, but for everyone who participated. Determination, courage, resilience, mental strength all came to play."
The trip was a new experience for Jessica Rayne as it was her first solo travel to compete.
"This was also my first time to travel outside of America without my family. It was tough, especially with the strict travel guidelines, yet, to be honest, I enjoyed the feeling of being in charge, and being responsible for myself. From going to the grocery to buy water and food to meeting the officials to pay for my hotel and registration, to solving music problems and walking back and forth to the gym from the hotel at 2C snowing and wet weather all by myself. I know I gained a lot of experience from this huge event but I also know that I matured as a person from this trip."
Her mother Janine said Jessica was vaccinated against Covid-19 but she still worried.
"But I trust her. She's very organized with documents and very responsible. I have all her necessary documents printed and ready to go. Plus, she's been to 2 cities of Bulgaria (Burgas and Varna- where she competed in 2019) so she is quite familiar po sa bansa," Janine Tijam explained.
The family was also assured because "Jessica is the type of teen who informs us where she is and what is happening. I just needed to be alert to answer her texts in the middle of the night kasi po of the time zone."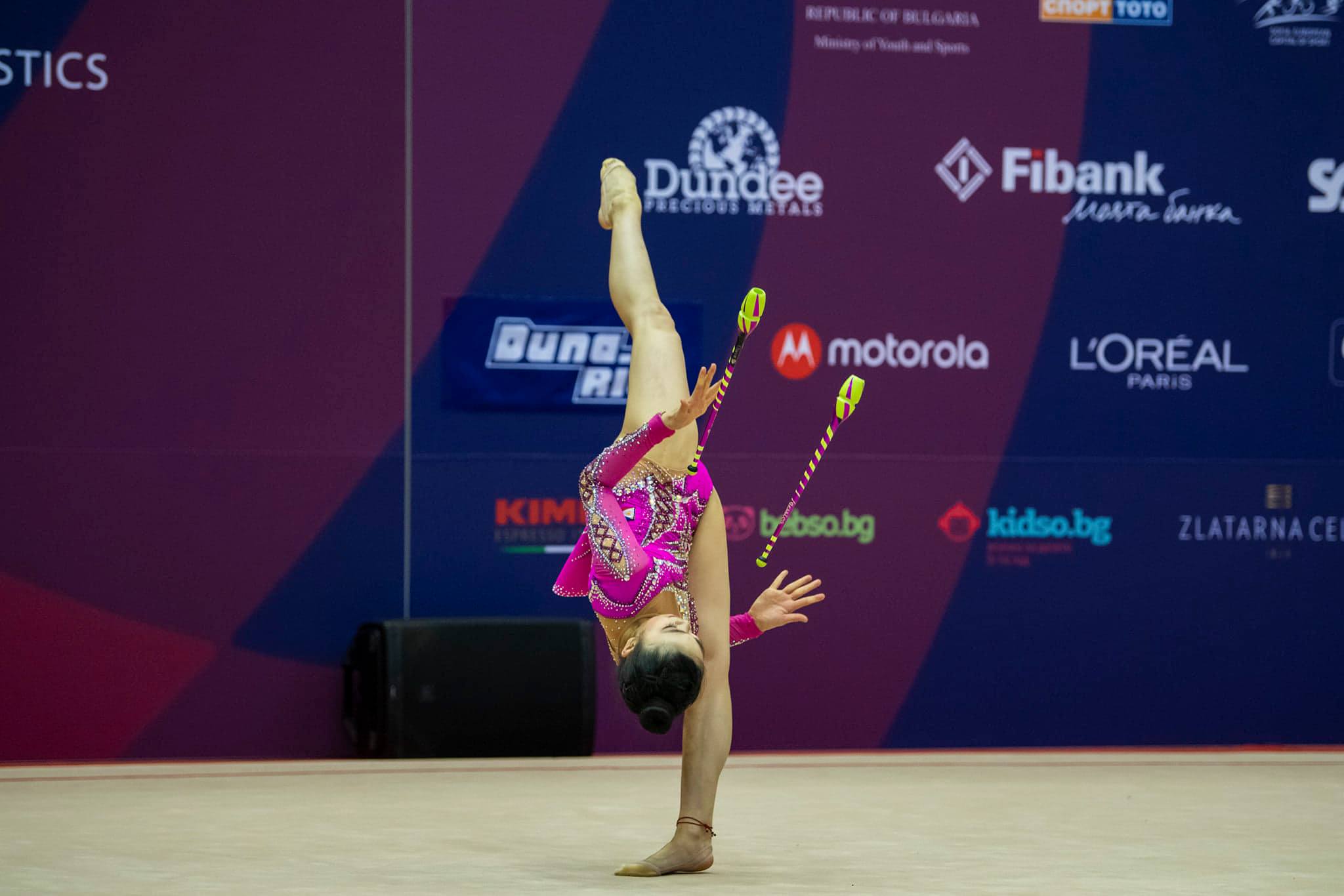 After her maiden competition in 2021, Jessica Rayne looks forward to more opportunities to compete.
"What's next? Practice, practice and practice! I am so inspired by some of my favorites who I've watched before (Halkina) and saw that they never stopped working despite the challenges. To realize that all of us went through the same hardship and uncertainty, the zoom training, the online competition, the fear of getting infected… Yet, we all showed up, wearing our flags the minute this opportunity came.
"I am thankful for the support of my coaches and the PHI Federation for continuing to trust me. It's first in the books for PHI to participate in the FIG Sofia International Tournament and to finish within the top 20 in a rather tough field. I know I could get even better and faster now that I am officially back to competition mode."
The Filipina multiple medalist in rhythmic gymnastics had this advice for fellow athletes who are set to compete amidst the worldwide public health emergency.
"Keep working towards your dream. Have faith in God and He will make it happen. Btw, despite the fact that I am traveling alone, I was still able to continue to make sure I visit a church and make a wish. It's been a tradition that me and my mom would do on every trip."
SEND CHEERS in the comments below to the Philippines' teen gymnast Jessica Rayne Tijam for starting the new season as the country's first representative to the Sofia Cup.
Good News Pilipinas is celebrating its 15th Anniversary in 2021 by giving away prizes! Subscribe to our Good News Pilipinas! TV YouTube channel and enter the raffle by sending us an email to editor@goodnewspilipinas.com
Facebook Comments