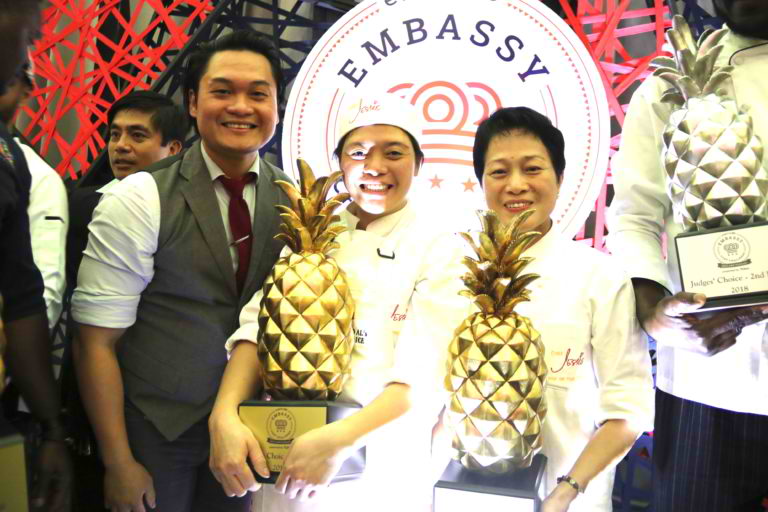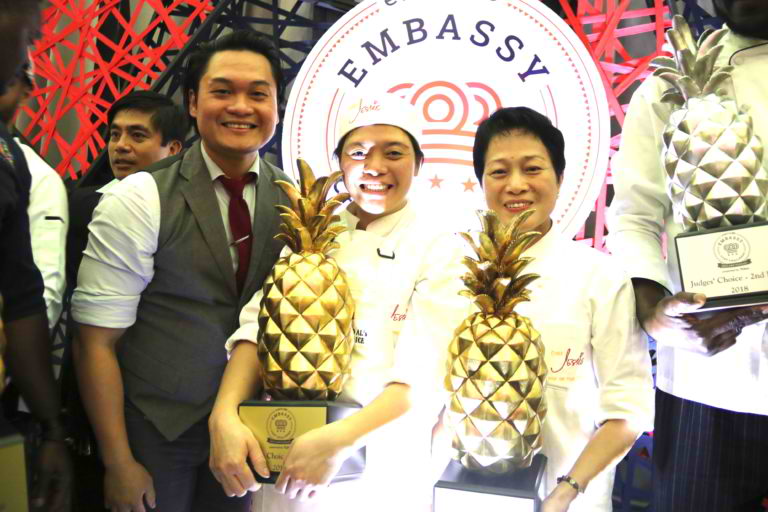 The Philippine Embassy's Chef in Washington D.C Abie Sincioco-Mateo won the top prize at the recently concluded 2018 Embassy Chef Challenge in the nation's capital by serving the mouthwatering Filipino dish "Sisig,"
Chef Abie captured first place in both the Judges' Choice and People's Choice categories in the annual competition held at the Ronald Reagan Building and International Trade in the United States capital.
She described the secret ingredient that made all the difference in her winning dish as "full of love" beating chefs from 27 other countries from Africa, the Americas, Asia, Caribbean and Europe.
This is the third time that the Philippine Embassy joined the Chef Challenge, an event that can only happen in the U.S. capital, which is home to 177 embassies.
The Philippine Embassy said Chef Abie's sisig, a traditional Filipino dish of grilled or broiled chopped meat, seasoned with calamansi (the Filipino lime) and hot chili, paired with a special "beer cocktail" of combined Pale Pilsen with Cerveza Negra, "won the hearts of the judges and guests."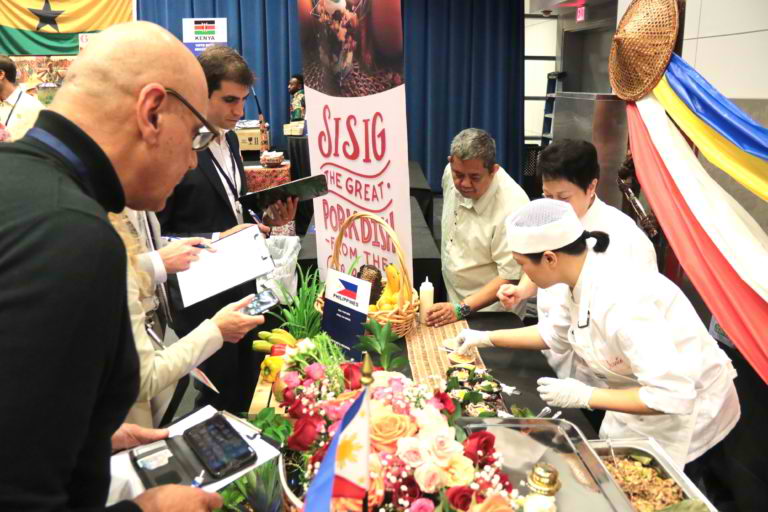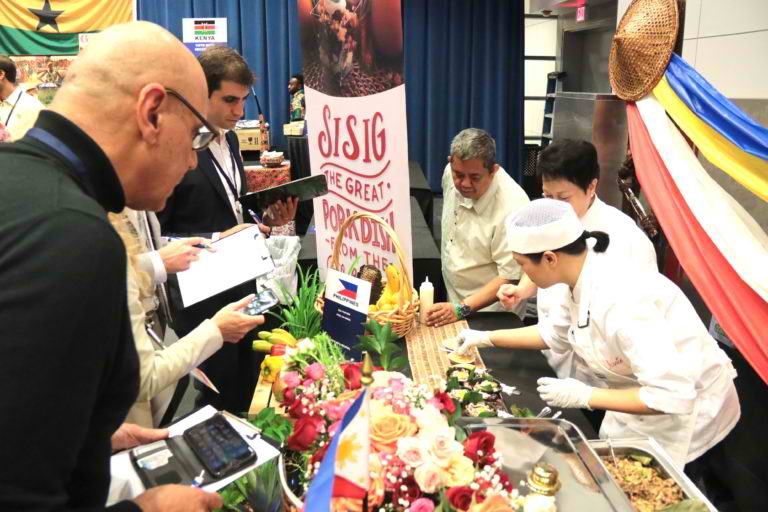 The other winners were: Embassy of Ghana, second place in both the Judges' and People's Choice categories; Embassy of the Republic of Haiti, third place in the Judges' Choice; and the Embassy of Colombia who won third place in the People's Choice category.
The Best Beverage award went to the Embassy of Barbados and the Best Dressed Embassy was awarded to the Embassy of the Kingdom of Morocco.
Last year, no less than celebrity chef and TV host Anthony Bourdain predicted that sisig will lead the charge in Filipino cuisine's rising international recognition.
Facebook Comments