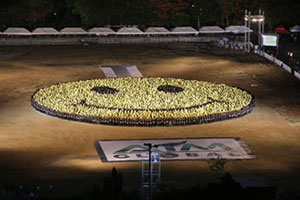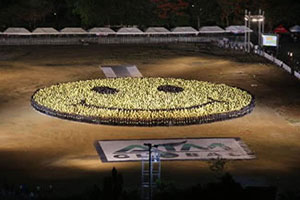 The Philippines' has been bestowed two new world records by Guinness World Records.
Guinness said the Philippines set the world record for the "Biggest Human Smiley" and the "Most Number of People Wearing Costume Masks."
Organized by Alliance In Motion Global (AIM Global) a total of 8,018 participants set the human smiley record, which Guinness described as "one super-sized emoji."
The costume masks record had a massive crowd of 30,050 people taking part to accomplish the Guinness target.
With the theme "Happyness," the two record-breaking bids were part of AIM Global's 9th anniversary.
The smiley event was held at the Quirino Grandstand in Manila last May 30 while the costume mask took place the next day at Philippine Arena's Ciudad de Victoria in Sta. Maria, Bulacan.
Facebook Comments