The Philippines dazzled the Calgary fireworks festival by sweeping all three categories in annual competition of pyrotechnic prowess.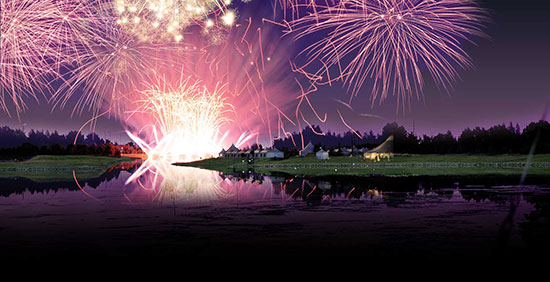 The Philippine contingent took home the People's Choice, Kid's Choice and Best-of awards.
The Philippines' win was due to its innovative and beautiful show, featuring pyrotechnics judges had never seen before — including giant shells in the red, white, yellow and blue of the Filipino flag.
The President of Philippines' Platinum Fireworks Joel Sta. Ana said he was very proud of this year's win at the GlobeFest.
"It was a very fierce competition and we're very happy with the victory."
This is the third time the Philippines competed in the annual Calgary fireworks and cultural festival, capturing People's Choice in their 2011 debut and going home empty-handed in 2012.
This year's show, and subsequent big win, is dedicated to the people of Calgary, he said — in particular its large Filipino community.
In addition, the Philippines' cultural pavilion won the One World Festival Award — an honour shared with Scotland in an unprecedented tie.
Facebook Comments