Pilipinas911, an emergency dispatch company in the Philippines, is in the business of saving lives.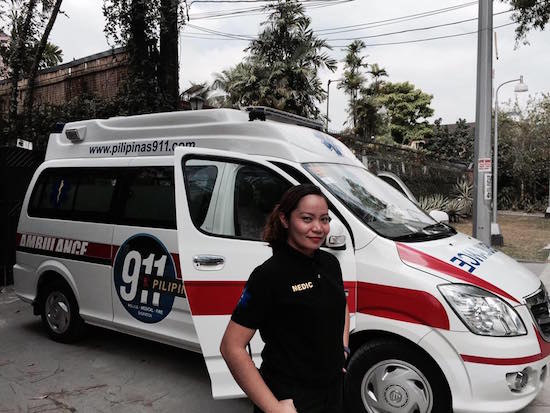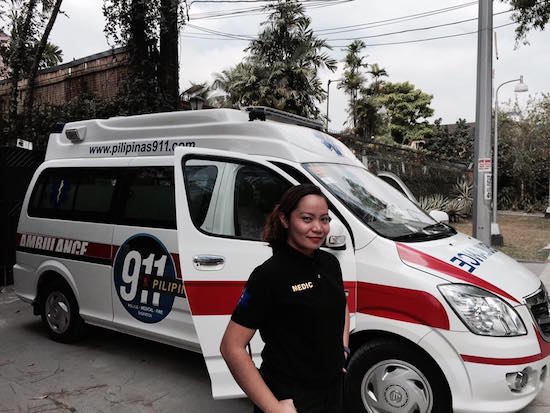 The local rescue company is only 1 of 3 privately-owned dispatch networks using the 911 hotline service available in 54 countries.
The service provides 24/7 emergency assistance to members with just a call to one hotline number instead of calling any one of the 7,000 emergency numbers nationwide.
Call-takers at Pilipinas911 guide the caller on what to do in emergency situations requiring medical, fire, or police action. International Academy of Emergency Dispatch-trained emergency management dispatchers, who are also registered nurses and doctors, instruct callers on step by step assessment and emergency procedures before rescue arrives.
Testimonials on how the business has been saving lives include that of a housemaid successfully administering cardiopulmonary resuscitation (CPR) on a grandmother who stopped breathing.
Pilipinas911 guided the maid over the phone on how to help the victim regain consciousness in 5 minutes.
Pilipinas911 works out a coordinated response in emergency situations that usually require multiple types of responders, as in the case of crime victims who require not only medical but police assistance. The dispatch service also coordinates needs for ambulance and hospital care.
Ruel Salud Kapunan, the founder and managing director of Pilipinas 911 Inc. told media Pilipinas911 "is now a model of privatized 911 services."
Kapunan reveals Pilipinas911 has handled 2,200 cases, dispatching ambulances, emergency response teams. "Out of those 2,200 calls, half or 1,100 were police-related. About 600 are medical emergencies.  We expect the numbers to increase, along with the rise in number of subscribers."
Pilipinas911 now has over 20,000 cardholders, up from 6,000 since it was established in 2013, which include companies and individuals paying for emergency response coverage.
Facebook Comments