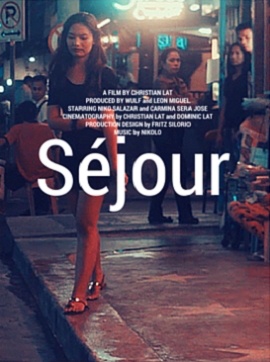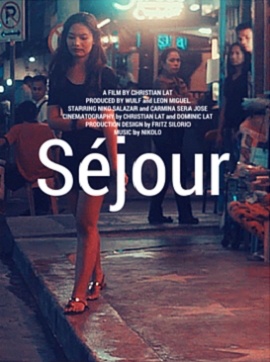 Nine short films by Filipinos are scheduled to have world premieres at the 67th Cannes Film Festival in France this May 11-22.
The shorts selected to join the Short Film Corner include:
"Crossroads" by Eli Razo (5 minutes)
"Hail the Queen" by Khalil Joseph Bañares (10 minutes)
"Lope" by Thop Nazareno (9 minutes)
"Maria" by Emil Ray Alviz (six minutes)
"Neon" by Rod-Michael Tumbaga (14 minutes)
"Panaginip ni Nida Chua – May 25, 1985" by Jordan de la Cruz (5 minutes)
"Re-" by Allison Barretto (20 minutes)
"Séjour" by Christian Paolo Lat (16 minutes)
"Yapak" by Dwight Galang (23 minutes)
"Crossroads" by Eli Razo is a social drama about a brief moment between the Bride and the Maid of Honor, minutes before the wedding.
"Hail The Queen" is about Teresita Eximiniano who pursues her dream of being the first Filipina pornstar to be signed by a major porn label.
"Lope," a nine-minute short, is a dialogue between a young boy and his grandmother as he demands Tinola (chicken stew) for breakfast, which his grandmother resents, deeming it inappropriate for breakfast.
"Maria," which is part of the anthology "Anatomiya Ng Pag-ibig," an entry to the 2015 Cinemalaya Film Festival, revolves around a nun stuck in a situation, which she needs to decide on before the sun rises.
Rod-Michael Tumbaga's film school production, "Neon," is a drama-comedy about a mini-mart employee's frustrating encounters with a huge number of customers.
"Panaginip ni Nida Chua – May 25, 1985" by Jordan de la Cruz is billed as passing thru the threshold of a pregnant teenage girl's subconscious fears and embark on an excursion into the collective unconscious of a nation in turmoil. The film is a surreal third-world tone-poem shot on location in idyllic Bicol region.
"Re-" is about Santi, an introverted college student who is still mourning the loss of his friend Dani, a year after her death. Still incapable of accepting how things ended between them, Santi uses an advanced earpiece where memories between him and Dani are stored as a means of finding closure.
Filipino-Canadian Christian Lat's independently-produced film, "Sejour," is a drama about a man's quest to cope with the loss of a loved one which leads him to seek answers from a woman he meets in the red light district of the Philippines.
"Yapak" by Dwight Galang is a drama-fantasy about an ambitious journalist who sets out to the forbidden forest in search of people who had been lost or taken by mythical creatures, while an army general sworn to guard the people from the forest's dangers are captured by a group of guerillas led by a woman.
The Cannes Short Film Corner is designed to be a meeting place for short film producers and directors to present their films, make meetings reality and take decisive steps for their future careers.
Facebook Comments