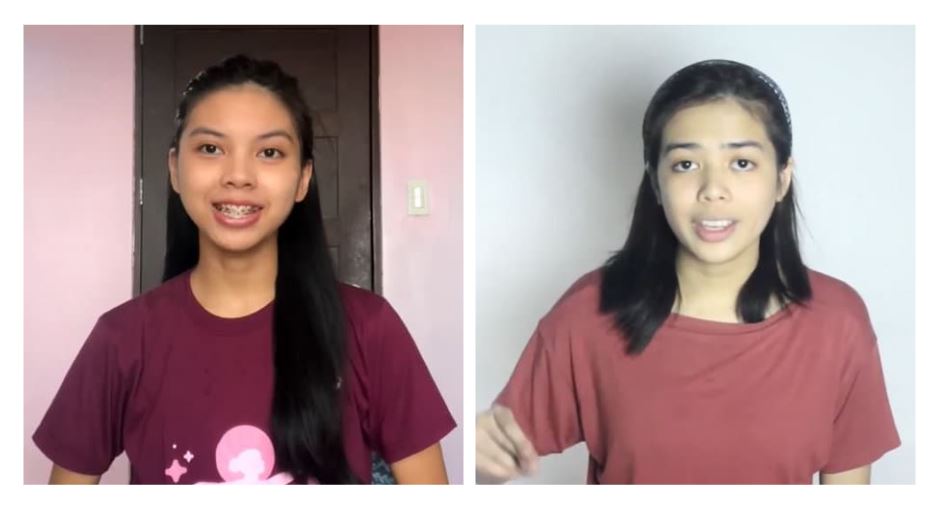 Philippine Science High School-Main (Pisay) Grade 12 student Francine Fabricante and OB Montessori Center Las Piñas' Grade 11 student Jaz Villanueva have made it to the Top 30 of the 2021 Breakthrough Junior Challenge.
Fabricante and Villanueva are vying for the Top Popular Vote to gain a direct entry to the finals of the Breakthrough Prize that honors important advancements in the categories of Fundamental Physics, Life Sciences, and Mathematics.
The Filipino students' presentations were revealed on September 5 as top-scoring submissions in the Asia region. The entries are judged by the student's ability to communicate complex scientific ideas in engaging, illuminating, and imaginative ways.
The video entries showing their creative thinking about science are among the top 30 videos campaigning to win the top score during the popular vote campaign from September 5-20. The top scorer will bypass the Selection Committee phase of judging and go straight to the final round.
Pisay's Francine
The 18-year-old Francine Oren Fabricante created a video on Gravitational Waves using a 3-year old hand-me-down phone and with no prior animation experience.
WATCH Francine's video here:
OB Montessori's Jaz
The 17-year-old Jaz Villanueva created a video on Black Holes.
WATCH Jaz's video here:
HOW TO VOTE for the Philippines' FRANCINE and JAZ:
WATCH the video.
VOTE by liking or by using a positive reaction (Love, Haha, Wow) on the original post.
TAG your friends in the comment section.
SHARE the video! Shares are also counted as votes.
The Philippines' Hillary Diane Andales of PhiSci Eastern Visayas won the 2017 edition of the Breakthrough Junior Challenge. In 2020, Aldrean Alogon of PhiSci Western Visayas was named the Regional Champion.
VOTE AND SHARE THIS STORY to help gain support for Pisay's Francine Fabricante and OBMC's Jaz Villanueva who are vying for the Breakthrough Junior Challenge Prize!
Good News Pilipinas is celebrating its 15th Anniversary in 2021 by giving away prizes! Subscribe to our Good News Pilipinas! TV YouTube channel and enter the raffle by sending us an email to editor@goodnewspilipinas.com
Facebook Comments