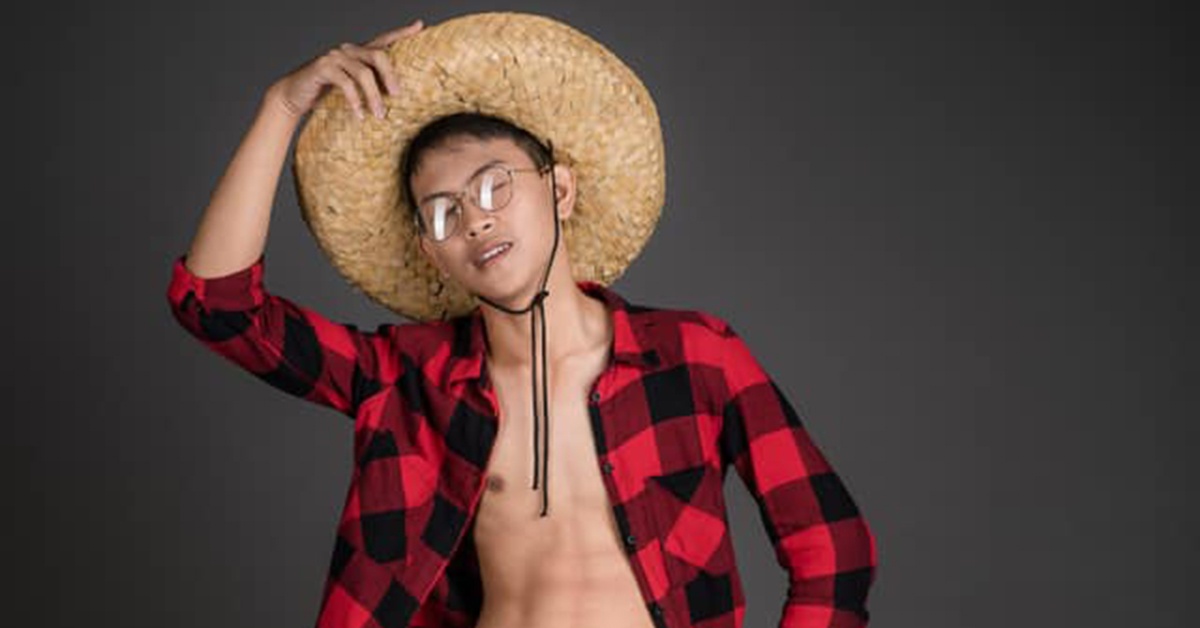 Meet Aldrean Paul Alogon, the 2019 winner of the Freeman Asian Scholarship and now a member of the Wesleyan University Class of 2023.
Aldrean won the 4-year Wesleyan Freeman Asian Scholarship worth $300,000 given to 11 successful applicants from 11 countries in Asia. The scholarship is intended to provide education to aspiring young leaders.
Aldrean Alogon graduated With High Honors and received an Excellence Award in Physics from the Philippine Science High School – Western Visayas Campus in Iloilo City where he was also a student leader.
The son of a farmer from the 4th class municipality of Sigma in Capiz province, Alogon has talked about his anger at witnessing extreme poverty and pledging to study well so he can come back to the Philippines to help the country and its people alleviate their poverty in any way he can.
Aldrean Alogon is scheduled to leave today for the United States to start a new journey as a foreign student at Wesleyan University in Middletown, Connecticut in the United States.
Good News Pilipinas talked to Aldrean Alogon just before he left the country and learned about how he has prepared himself to be away for four years to study in America.
Good News Pilipinas (GNP): Have you picked your course yet?
Aldrean Alogon (AA): Thankfully, being in a liberal arts school, we are not yet required to declare a major until the sophomore year, so I'm still exploring my possible courses to lead to a potential major. But as of now, I'm planning to take Physics and Economics as double majors.
GNP: Are you all set to go?
AA: Everything seems to be ready but of course, there is still a part of me that's nervous, nervous about the culture, my finances, my social life, my academics, and of course, my relationships here in the Philippines that I am going to miss.
GNP: When are you expected to leave for the U.S.?
AA: I am so blessed to be sponsored by my school (for) my flight, so I will be leaving this August 24 already. I will be returning in the next four years.
GNP: How are you preparing yourself for this new journey?
AA: I am constantly researching on the lifestyle of America and how to maximize my opportunities when I reach there. I also keep myself connected to God and my family at all times. I always think positive and see everything in front of me as a blessing, sometimes a challenges that's rewarding in the end.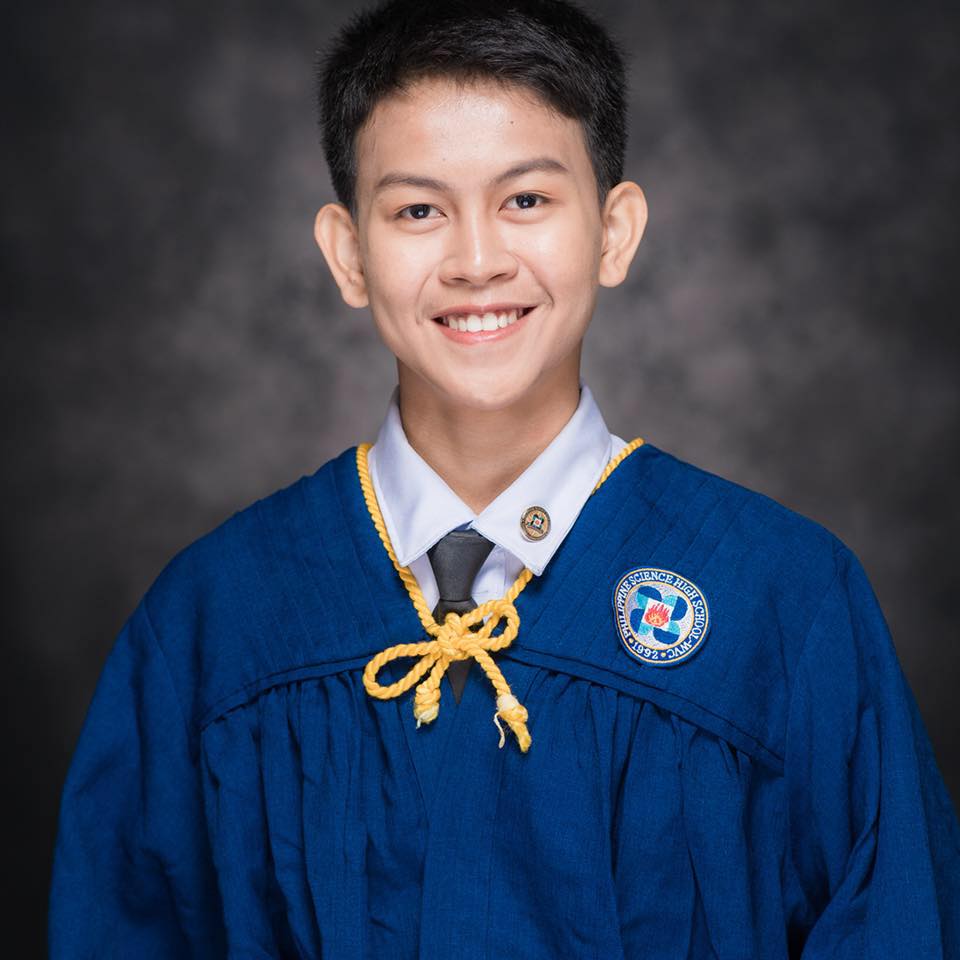 GNP: How is your father viewing your leaving for four years? (Aldrean's mother died in 2015)
AA: Okay naman po yung tatay, kaso nga lang tumatanda na. He's fine with me leaving po because it's such a great opportunity to be wasted, but of course there is the sadness at pangungulila din po.
My father farms rice although he doesn't own the farms, he just rents them. 30% of the produce is paid for the rent.
I have two older siblings, 30 and 29 yrs old na po sila so ako nalang po talaga ang inaasikaso ng family. (Laughs) Been single since birth po I choose to focus muna on my studies and my family (haha) so cliche but its true po.
GNP: The Freeman Scholarship says it is for future leaders. How did you win it? Your interviews in the media mention you intend to help the Philippines when you come back. What particular aspect of the Philippine dilemma or needs are you thinking of being involved in or would be your priority to address?
AA: I applied through the Common Application and through the Freeman Asian Scholar Addendum (all on the internet) and got interviewed.
Even during my application interview, I always put the Philippines first because of my experiences here in my hometown which is stricken in poverty. Sigma, Capiz is a rural town and there is a lot of people who are experiencing extreme poverty.
It always gets me angry whenever I think of how many people are rich and living life comfortably while some of those I know are suffering. That's really one of my main focus, trying to become an instrument to help solve the poverty issue in the country. That's why I would be taking Economics as a major to properly prepare me. I am also an environmental advocate, as all of us should be. I know much is given to me because I have to share these with others.
After making the media headlines for his achievement, Aldrean was featured on the Wesleyan University website and is now viewed by many as a source of inspiration and pride for the Philippines. Good News Pilipinas talked to readers of our first story on Aldrean Alogon who have banded together to call themselves Aldrenatics and met Aldrean virtually, and here are what they say about the farmer's son from Capiz.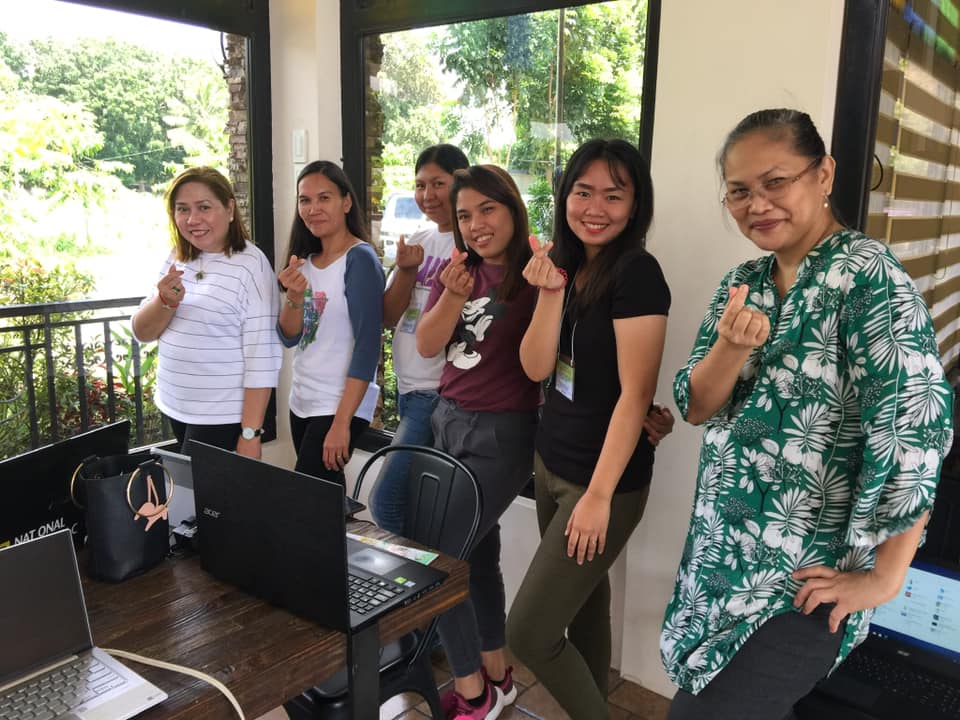 Alyssa Leyda-Aldemo says Aldrean's story "inspires me to work hard for something we really want despite painful experiences." After their online chat, Alyssa remarked, "He's not a typical kid, malalim siya. Dahil sa mga experiences niya, I can see na if he sets his mind to something eh gagawin niya."
Mylene Lar Culing added, "Inspiring po talaga ang kwento nya, may saying tayo na ang kahirapan ay di hadlang sa kahirapan isa po sya nagpapatunay."
Avie Avila notes how Aldrean seemed very optimistic and how "he also inspired other people by doing something extra ordinary." After meeting Aldrean on chat, Avie adds, "He's very approachable! At a. very young age he knows what he likes in life, what he thinks what is right he'll do it no matter what."
The Aldreanatics also have these to say to Aldrean Alogon as he leaves the Philippines today:
"No matter how high you soar, always keep your feet on the ground. We'll be praying and waiting for your service in our beloved country." – Alyssa Aldemo
"Aldrean keep up the good works and Aldreanatics is just a message away. Good luck!" – Mylene Lar Culing
"Keep on dreaming, nothing is impossible! Everything happens for a reason, this is your big break para masimulan mo ang hangarin mo sa buhay and that is to serve our nation! We are your number one supporters – not tomorrow not next time but this time – sa simula palang ng journey mo we are here to support you at hanggang sa makamit mo. God bless Aldrean" – Avie Avila
Aldrean Alogon is set to fly today from Iloilo to Manila for his flight to Los Angeles on his way to Wesleyan University.
SEND your cheers and well-wishes in the comments below for Aldrean Alogon, the Filipino Freeman Asian Scholar at Wesleyan University! SEE YOU in 4 years, Aldrean!
Like, Follow, Subscribe to GoodNewsPilipinas.com Facebook, Twitter, Instagram, Good News Pilipinas! TV on YouTube, new story notifications and e-mail newsletters for updates on more Filipino Pride stories.
Facebook Comments