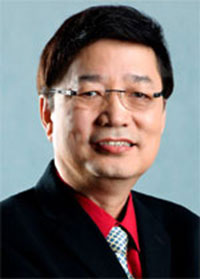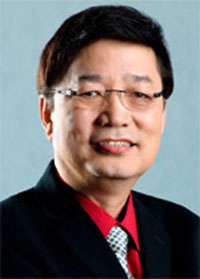 Business owners have common goals: to be able to sustain the needs of their family, to be able to provide the best products and services, and to become successful.
While they have put in all their efforts in making the business grow, there are times that they may not be doing as well as they have planned. Should it stop them from continuing the business? One question that they need to think through: "What is it that you really want?"
The previous year may have brought you different kinds of emotions from being happy, excited, and elated to sad, disappointed or frustrated. But everything is all under the bridge and it is time to move forward. What ever happened for the past year, the coming year should be a lot better. And how do you make this happen? By making a good set of plans that should work out in making your business grow even more.
A business thrives because the business owner and its employees work together, believe in the same principles and have the drive to give customers what they need.
In order to move the business forward, the company should be able to address the problems they encountered in the past year and draft solutions so that if it happens again, they are prepared to deal with it.
Some helpful questions to ask when planning for the new year:
What were the things that have contributed to the success of the company for the past year?
Were there struggles that you were not able to solve?
Was there anything that has limited the company's success?
What specific activity or plan led me to success that I may want to improve for next year?
Were there objectives that I made for last year that was not implemented? And if there are, will I still consider implementing it next year?
Mission statements are meant to outline the goals for the owners, employees and its customers. However, some companies are not able to meet this and so it can be the basis on how you can make a better business plan for the coming year. The best kind of mission statement should focus on the goal and the strategy that will serve a specific purpose.
There may be several departments in your company. You may want to have different objectives for each. You should be able to point out the changes needed to improve the performance of the departments.
Once you have realized these objectives, identify which needs to be prioritized. You may have started off jotting down a long list of objectives. So this is the time when you need to sort them out well. Ask yourself if the objective can help and make a difference? You may be the boss of your company but it doesn't mean you need to burden yourself with everything. Delegate some of your smaller objectives to people whom you trust and that can be of help to you. Focus on the most needed ones so you can create a better planning.
Once you have narrowed down your objectives, be sure that you can be able to track their progress.
Setting a goal should be something that is achievable or realistic. It should not make you feel discouraged in the end. Your goal should allow you to be challenged in such a way that it could really help you make a difference and not end up frustrated.
Some may provide a timeline for each objective. But if you think that even as early as now, you can start working on how to get them through, then start with it now.
Some business owners fail in letting their businesses grow because they do not seek advice. Learn to share what is in your mind and ask an expert if what you have in mind are workable. They may see some things that may have overlooked. It may not be always possible that others can provide you with the best solutions as opposed to what you have thought about, but giving yourself broader perspective might help you create a more dynamic plan for your company. Sometimes, even your employees can give you some favorable input. Ask someone from your employees what they think about your plans.
It is highly impossible that you can make your plan happen in a matter of days or several weeks. You need to go through little steps to ensure that things would work out perfectly. Check on your list every now and then and see how much more you can add to it so your plan can go on smoothly once it has been implemented.
You only wish for good things to happen but also expect for the worse. That is how business owners should think. Not all planned thoughts may produce positive results but being able to see through different angles of a specific plan may generate a much bigger possibility of eliminating failures.
(Armando Bartolome is known as the Philippines' Franchise Guru, a business mentor to numerous micro entrepreneurs who are now themselves big names in the industry. This article was previously published on the author's The Business Mentor column posted by ABSCBN News. For questions and more information, you may contact Armando "Butz" Bartolome by email:philfranchiseguru@gmail.com or on Twitter @philfranguru. His website is www.gmb.com.ph)
Facebook Comments