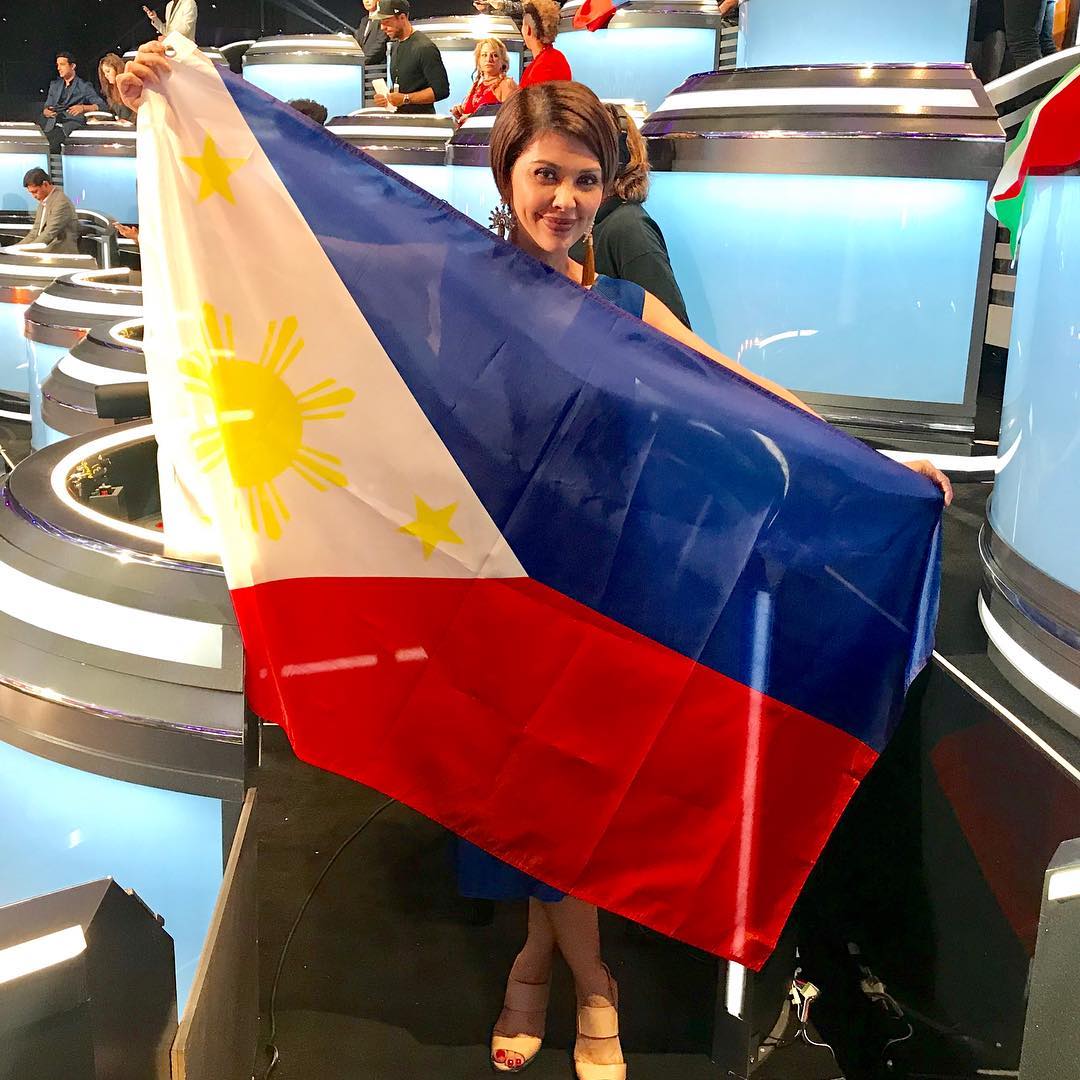 The Philippines' Concert Queen Pops Fernandez revealed on her Instagram her new role as a judge on Hollywood's CBS talent search show, "The World's Best."
The Filipino singing diva announced her good news with a picture of her holding the Philippine flag inside the CBS studio of the talent show which showcases the best talents from all over the world.
"Representing the #Philippines as one of the 50 #walloftheworld judges in @theworldsbestcbs hosted by James Corden with the Hollywood superstars Drew Barrymore Faith Hill and RuPaul…" wrote Fernandez on her revelation post.
She followed up the Instagram story with a video of the performance of the Philippines' TNT Boys' – a young trio from Tawag ng Tanghalan talent search who gained the world's attention with their cover of Beyonce's Listen.
Fernandez presented a sneak preview of the Filipino boys' song on the show saying, she was "proud to witness their outstanding performance" as one of the 50 Wall of the World Judges of The World's Best.
Pops Fernandez will be seen on "The World's Best" when it premieres on February 3 on CBS, right after the SuperBowl.
Facebook Comments