The Aranáz line of premium bags handcrafted and made in the Philippines has become a favorite accessory of Belgium's Queen Mathilde.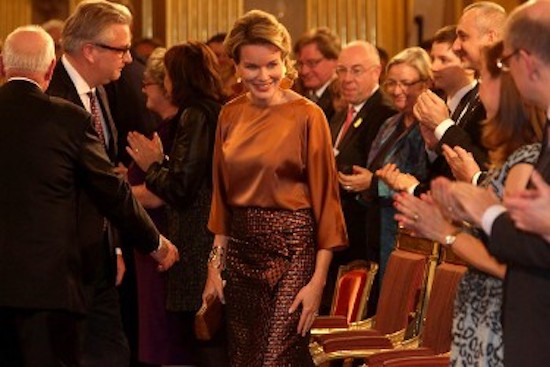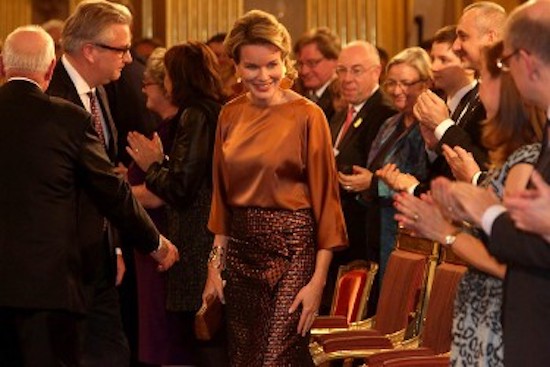 The Belgian queen has been spotted on several occasions carrying clutch bags from the line of Filipino designer Amina Aranaz-Alunan.
The Aranáz website has reported that Her Majesty Queen Mathilde of Belgium was seen carrying the Gaia clutch during the yearly Christmas Concert at the Royal Palace in Brussels. The Gaia is a laminated bamboo clutch with amethyst stone clasps.
Queen Mathilde carried another Aranáz bag, the Ginto clutch, at the annual National Ball at the Place du Jeu de Balle in Brussels on the eve of Belgium's National Day. The Ginto is a gold dipped brass minaudière with semi precious stones.
When the Queen visited Hongkong she was seen with her Mira clutch. The Mira clutch is a snakeskin minaudiere topped with an assortment of semi precious stones.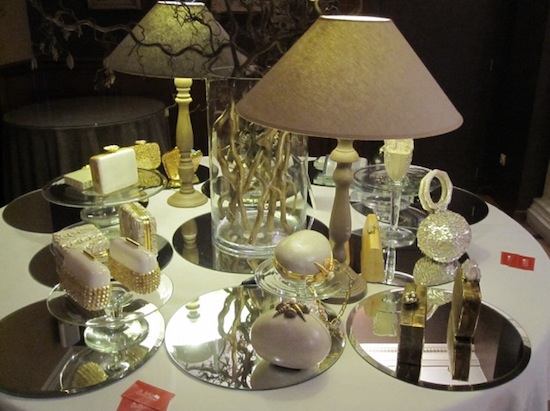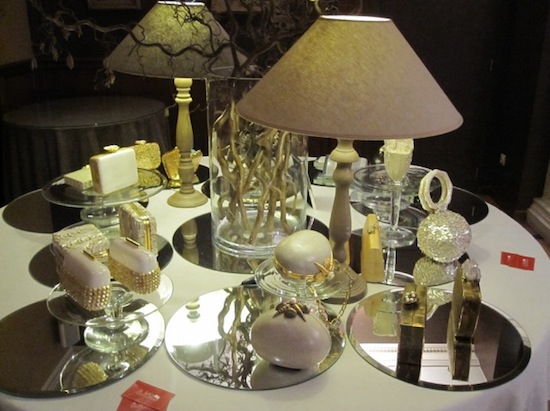 The clutch bags seen with the Queen are from the Aranáz line exclusively represented in Belgium by A Bag With A Story.
A Bag With A Story owner Amélie Vandenabeele was quoted in an ABS-CBN article saying, "The stylist of the Queen chooses the clutches that match her outfits. She is very enthusiastic about it because Mathilde supports products made from ecological materials. She finds the story behind the bags beautiful as well that's why she uses them regularly."
The report says Vandenabeele believes that Filipino-made bags can compete with their European counterparts when it comes to quality, while also having the edge of being hand-made and one- of-a- kind. A Bag with A Story plans to import more brands from the Philippines.
The Philippine-made bags sold by A Bag With A Story are reportedly now found not only in Belgium but also in France, Germany, the Netherlands, and Spain.
The Aranáz Glamour Collection in Belgium is described on the distributor's website as taking "inspiration from seaside elements such as seashells, sand and sea life. The collection is highlighted by playful elements but keeping it glamorous and chic in its finishing. The entire collection uses a mix of hand-sculpted wood, gold plated brass, coconut shell beads and straw."
The other Aranáz line for Casual Collection is created with Rags2Riches to create "eco-ethical fashion and home accessories out of upcycled scrap cloth, organic materials and indigenous fabrics by working with artisans living in the poor communities." 
Rags2Riches is a Filipino label that creates stylish eco-ethical fashion and home products from recycled materials, hand-crafted by women from the country's poor communities. The company was founded in 2007 by young entrepreneur Reese Fernandez-Ruiz, who collaborated with top Filipino designers like Aranaz, Rajo Laurel and Oliver Tolentino, to create world-class products made from ethically sourced materials.
Facebook Comments