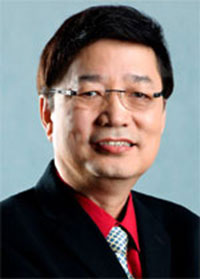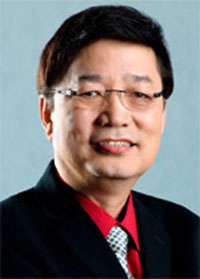 Most entrepreneurs always say the success of the business is location, location and location. Part of the entrepreneur's constant discovery is identifying the market for the business. In today's ever-changing world, one cannot just get fixated on one specific market or location.
Those were the days when a small business situated in a province can easily define who its customers are and tell what the peak hours are.
It may be best not to assume that people will automatically buy what we are selling. Our friends and family may say we have got a perfect business idea, even if we know that we have only done a general market research on whether our product would attract buyers at all.
Somebody once approached me to complain why his food products were not selling as expected.
Teenagers and those in their early 20s were his identified markets. His store location was in a commercial center near three big subdivisions, office buildings and two known universities.
I asked him if he had conducted any market study or a survey on acceptability of his products.
He said he had not. Being too eager to start a business, he just grabbed a space for rent, saying his gut feel was that the location was good for his business.
He went on to put up a quick-snack business. With no background in food, he did a "research" on the Internet on how to prepare sandwiches, desserts and beverages. Prior to launching the business, he invited his relatives and friends to preview his products. Everybody, according to him, gave him the thumbs-up.
Analyzing his first 90 days of operation, he began to see losses, especially from overhead expenses. His customers were few, their number never reaching what he had expected.
So what was missing here?
He relied on his gut feel and got feedback only from his family and friends. Now don't get me wrong, that I am dismissive of the views of his family and friends. They, too, are important. He could have done a detailed marketing research on where his business is located. He could have come up with set questions and conducted product tests. Since he is still in business, I have recommended that he reestablish his connections with those customers of his who still visit, get their views and make them sample his products.
He took my advice and to his amazement, these customers offered objective suggestions and even recommended that he come up with other products and marketing gimmicks.  After pencil-pushing, he began to introduce innovations. He is now studying to expand to other areas in Metro Manila as had been suggested by his loyal customers.
(Armando Bartolome is a business mentor to numerous micro entrepreneurs who are now themselves big names in the industry. This article was previously published on the author's website. For questions and more information, you may contact Armando "Butz" Bartolome by email:philfranchiseguru@gmail.com or on Twitter @philfranguru. His website is www.gmb.com.ph)
Facebook Comments