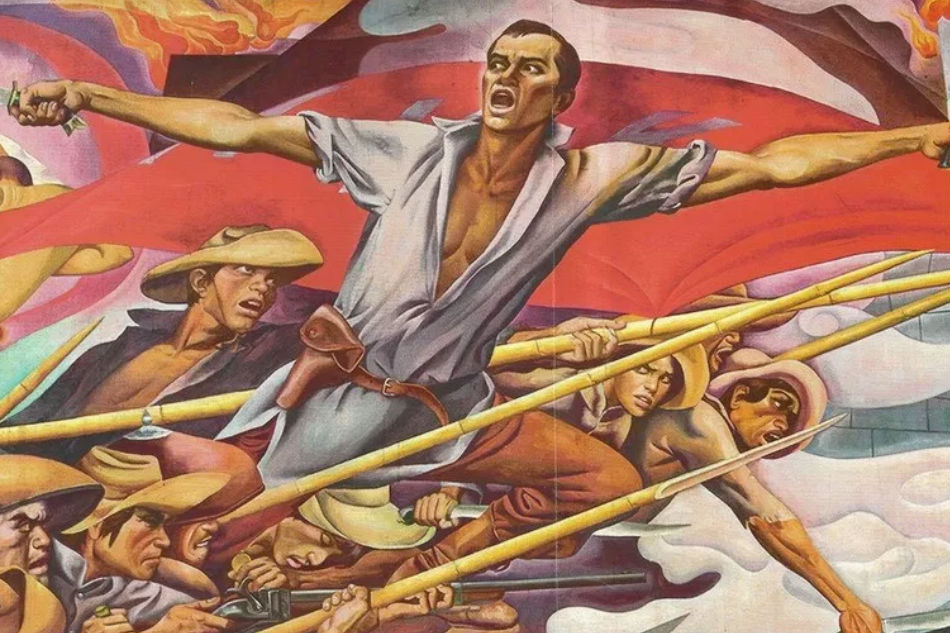 Andres Bonifacio, hailed as the "Father of the Philippine Revolution", was one of the founders of the Katipunan.
Some Filipinos believe that Andres Bonifacio should have been named as our national hero. The comparison between him and Jose Rizal has led to endless debates.
Andres Bonifacio was born to a farmer, from a poor family. Bonifacio's formal education level would be an equivalent of our 4th grade today. He carried a huge responsibility at a young age to help his family.
His parents both died when he was barely 15 years old, which forced him to work to support his siblings. Unable to finish his education, he used his skills in arts and crafts to make a living to support his siblings.
He established a business and received help from his other male siblings when they were old enough.
Bonifacio never went back to school, but he continued to learn by reading a wide variety of books. He read the biographies of the US Presidents, books about the French Revolution, the Philippine penal and civil codes, and the two novels written by Jose Rizal–the Noli Me Tangere and El Filibusterismo.
Bonifacio initiated the Katipunan after Rizal was deported to Dapitan. While Rizal used his pen to help Filipinos better understand their situation, Bonifacio sought an armed revolt to end Spanish rule.
Sadly, despite the sacrifices that Bonifacio did for his countrymen, he was executed on May 10, 1897. He was falsely accused of being a traitor to his country.
In 1918, skeletal remains that allegedly belonged to Bonifacio, were exhumed in Maragondon. The bones were placed in an urn and placed under the care of the National Library of the Philippines. However, the urn was lost amid widespread destruction during the Second World War.
Rizal and Bonifacio are sometimes pitted against each other for the title National Hero. But for me, there should be more than one National Hero since there were so many important personalities who sacrificed their lives for our country.
What lesson did we learn from Bonifacio? It makes me sad how we fight each other over petty things when there are bigger problems that we need to resolve. Bonifacio may not have been named as our national hero, but we should value what he did to our country.
If it wasn't for his great skill in organizing people, the Philippines may not have been able to free itself from Spain's colonial rule.
Quick Trivia:
Bonifacio's favorite food was "nilitsong manok sa zaha." This was prepared by wrapping the cut chicken in banana and Sampaloc leaves then grilled over charcoal.
Bonifacio had only one existing photograph – the one where he was wearing a coat and tie.
Andres Bonifacio was named after a saint, "St. Andrew".
Despite being the founder of the Katipunan, he was not the first Supremo, but the third.
Armando Bartolome's writings appear on GoodNewsPilipinas.com every Thursday.
(Armando Bartolome is known as the Philippines' Franchise Guru, a mentor to numerous micro entrepreneurs who are now themselves big names in the industry. This article is reposted with the author's permission and was previously published on The Business Mentor column posted by ABSCBN News. For questions and more information, you may contact Armando "Butz" Bartolome by email: philfranchiseguru@gmail.com or on Twitter @philfranguru. His website is https://www.gmbmsglobal.com/ )
Facebook Comments