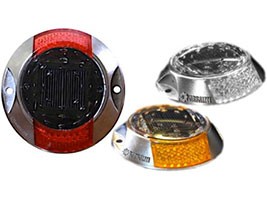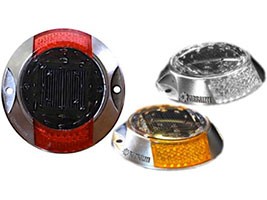 He may have retired from the police force but that does not mean that he will stop protecting the public from possible dangers, especially in the road.
Retired Philippine National Police (PNP) General Percival Gammad Barba invented the Barbalite Solar-Powered Road Marker presented during the National Inventors' Week organized by Filipino Inventors Society Producers Cooperative (FISCP) last November 2014.
This Barbalite world-class device was also awarded a gold medal during the British Invention Show in London on October 26, 2013.
The former PNP deputy director for Western Mindanao and owner of Barbalite Technologies has created his own version of road markers, a road safety device which is a feature of modern highways that enhances road delineation and guides vehicles at low visibility state.
Barba's version of these road safety devices is solar-powered, glows at night without using electricity and can also supplement street lights.
It is made of aluminum alloy, polycarbonate and photovoltaics and flashes red, white and yellow lights for 12 hours that can be seen up to 400 meters. Barba's invention is composed of lithium ion battery, a solar panel, control board, light emitting diode and a reflector and according to Barba, it is "shock-proof, water-proof and scratch-proof."
The reason why Barba created his own version of the road safety device is his own experience while driving at night.  "The reason why I saw a need for self-illuminating road safety devices is when I was assigned as the provincial director in Pangasinan, I would go home to Fairview in Quezon City every Friday night. When I reached Fairview via Commonwealth Ave., it was difficult to drive and follow the ordinary road paints. When it rained, you could not see the lines," Barba told media.
Barba added that Barbalite could be the solution to many road problems that the motorists and commuters are experiencing when they drive at night at poorly-lit roads. "This is a solution and it is more affordable than ordinary road markers.  Ordinary road markers cost P3,511.15 and they do not have lights.  The Barbalite solar-powered road marker costs only P2,800."
Barbalite Solar-Powered Road Marker was also recognized by the Department of Science and Technology (DOST) and is the reason why the department awarded Barbalite Technologies with the FILIPINNOVATION award.
Aside from the solar-powered road marker, other energy efficient and environmental-friendly products made by Barba which are also patented and copyrighted are the Typhoon-Proof Billboard, Floating Garbage Collector and Portable Hot Tub.
Facebook Comments