Emerito Rojas permanently lost his voice due to Stage 4 throat cancer. At present, he can only communicate by using an electronic larynx, a device that replaces the vocal chords' functions. Since winning his battle against the Big C, he and his family have made it their mission to help save lives by giving cancer survivors and other persons with disabilities (PWDs) a renewed voice through awareness and prevention, empowerment and financial independence.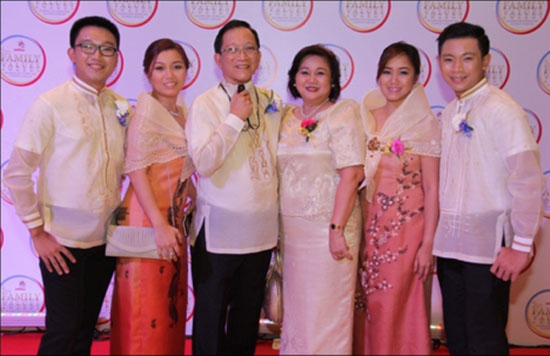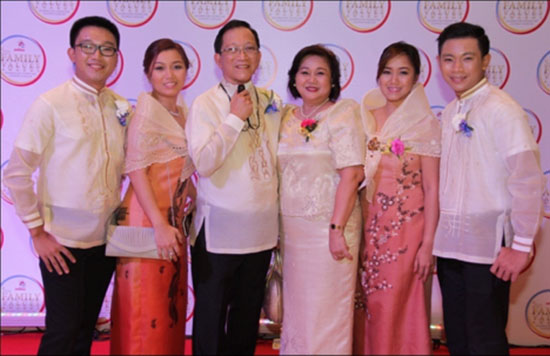 In 2007, Emerito established the New Vois Association of the Philippines (NVAP), a foundation that tackles PWD issues and promotes cancer awareness. They conduct conferences on the ill effects of tobacco use, provide free electronic larynx units, and hold free esophageal speech training.
Blurb: "Other than giving PWDs a voice, our goal as a family is to empower them economically because we want to give them a better life." – Emerito Rojas (family photo in attached doc)
NVAP also focuses on building the capacities of PWDs to help them gain financial independence. They lend livelihood equipment such as sewing machines. "We try to give them livelihood kasi karamihan ng mga may kapansanan ay deprived of opportunities," shared Emerito.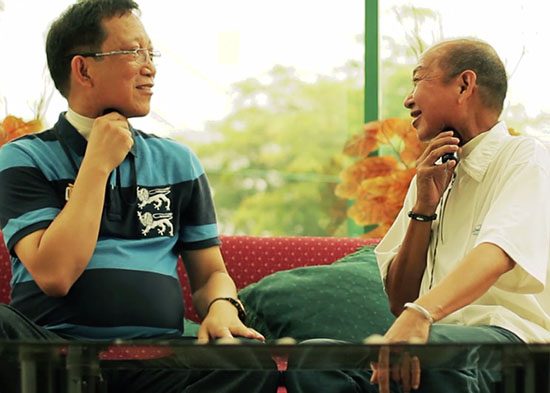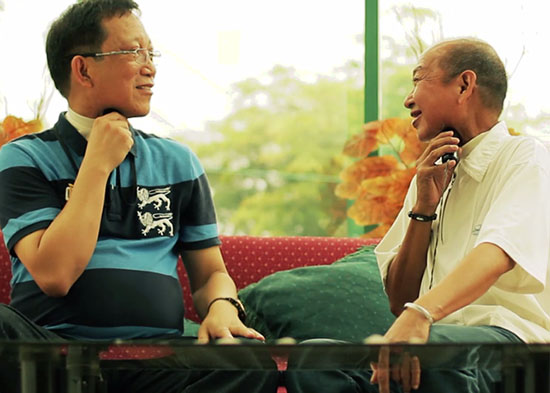 The foundation has also made arrangements with LGUs to provide a market for PWD-made products—rugs, mats, and table cloths, among many things—creating a steady source of income.
With the NVAP growing into a tobacco control advocacy group, Emerito and wife Voleta actively pushed for the passage of the sin tax law and the graphic health warning law. This paved the way for Emerito to be named as one of the American Cancer Society's 87 Global Cancer Ambassadors.
Their children—Elaine Rose, Erika Anne, Einstein, and Edward—also help out by facilitating and hosting NVAP events, coordinating with media and attendees, and providing promotional materials.
For Emerito, their family advocacy is a way of paying forward their everyday blessings. "They all participate because ito ang way namin na magpasalamat for my second life, so we give back all the graces na binigay sa amin," added Emerito.
Having experienced firsthand the woes of cancer and disability, the Rojas family finds itself in the forefront of the continuing struggle against cancer.
The Rojas family are one of the awardees of the 5th Jollibee Family Values Awards – the annual search for exemplary Filipino families, here and abroad, who promote positive family values through selflessly serving their fellowmen.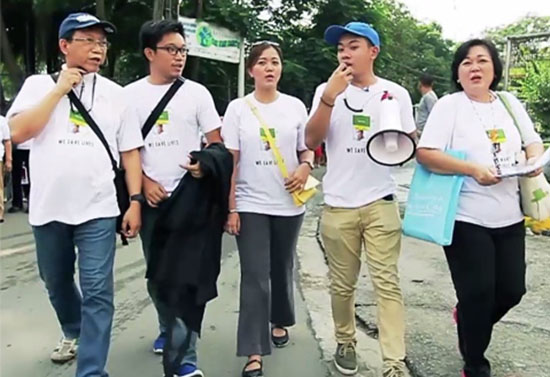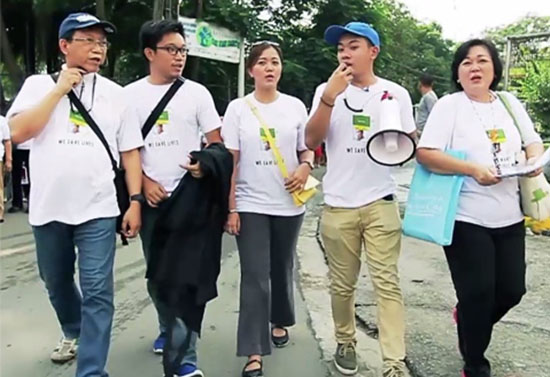 Nominate a family of everyday heroes in this year's 6th Jollibee Family Value Awards. Click here for the mechanics of the competition: http://www.jollibee.com.ph/familyvaluesawards/general_mechanics.php
Five Filipino families and one OFW family in the special Global Pinoy Family category will be chosen by an esteemed panel of judges. A cash prize of Php 100,000 and a specially designed Michael Cacnio brass trophy await the chosen families.
The deadline of submission of nomination entries is on or before July 31, 2016 and the awarding ceremony is on September 22, 2016.
Facebook Comments