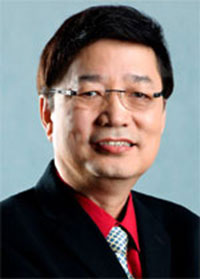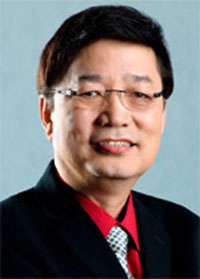 Venturing into business is not an easy decision.
In my case, when I started GMB Franchise Developers in 1993, I met a lot of difficulties. It was like caring for a child all the time that constantly needed attention.
While having the business was fulfilling in a way, it also meant a lot of sacrifices with my personal life.
The first few years of the business were a struggle. I had to gain the trust of others.
As a business consultant, my goal was to ensure that the business of my client would prosper. I gave him all the support he needed; it was truly a fulfilling job.
However, I did miss a few things in life. And as years went by, I realized that you need to lose something to gain a lot.
A business is very much like rearing a child, it demands constant care and attention, and skipping the time for naps.
It is not something that you just have to hand-off to someone. Despite giving it everything sometimes, it still demands more.
If you decide to take the plunge to entrepreneurship, here are some of the things you will need to consider.
Financial Security
Most people work regular jobs that ensure twice a month paychecks. But as an entrepreneur, the return on investment may take a while, which means that you will not be receiving anything for some time. But of course, patience is a virtue. If you prepare yourself physically, emotionally and financially, then things would go on as planned.
Leisure Time
You may be used to a enjoying nightlife during weekends. Or you may have regular meet-ups with friends. But, as an entrepreneur, your social life may no longer seem as important as before. You will need to tend to your obligations at work ensuring that everything works out well.
Health
Being an entrepreneur means having to wear different hats. And no matter how much you want to stay positive at all times, the stress level may sometimes be overwhelming.
No matter how much you would just want to crawl into your bed at night, thinking about work-related situations may keep you all night and make you wonder the following morning if you have slept at all.
But if you persevere, you will gain this:
Respect
Have you noticed how some of the less popular kids back in high school eventually become big shots when they got older? And you may just be one of them. The kind person that you are to your employees, and how you make your clients feel about what you offer them – all of those are your legacies.
These are just some of what you have to expect when you start building your own business. You can be absolutely successful and happy realizing that you have surpassed these challenges.
Stating all the possible sacrifices that you can go through was not meant to discourage you but to prepare you, as well as your family. All you need to do is to learn how to manage your time well. After all, the sacrifice that you make is for the future of your family.
The road doesn't end when you reach your goal. There are still yet a lot of things to uncover.
Get The Business Mentor's latest book "35 Tips On Business" available on E-book and paperback at www.amazon.com
(Armando Bartolome is known as the Philippines' Franchise Guru, a mentor to numerous micro entrepreneurs who are now themselves big names in the industry. This article is reposted with the author's permission and was previously published on The Business Mentor column posted by ABSCBN News. For questions and more information, you may contact Armando "Butz" Bartolome by email: philfranchiseguru@gmail.com or on Twitter @philfranguru. His website is https://www.gmbmsglobal.com/ )
Facebook Comments