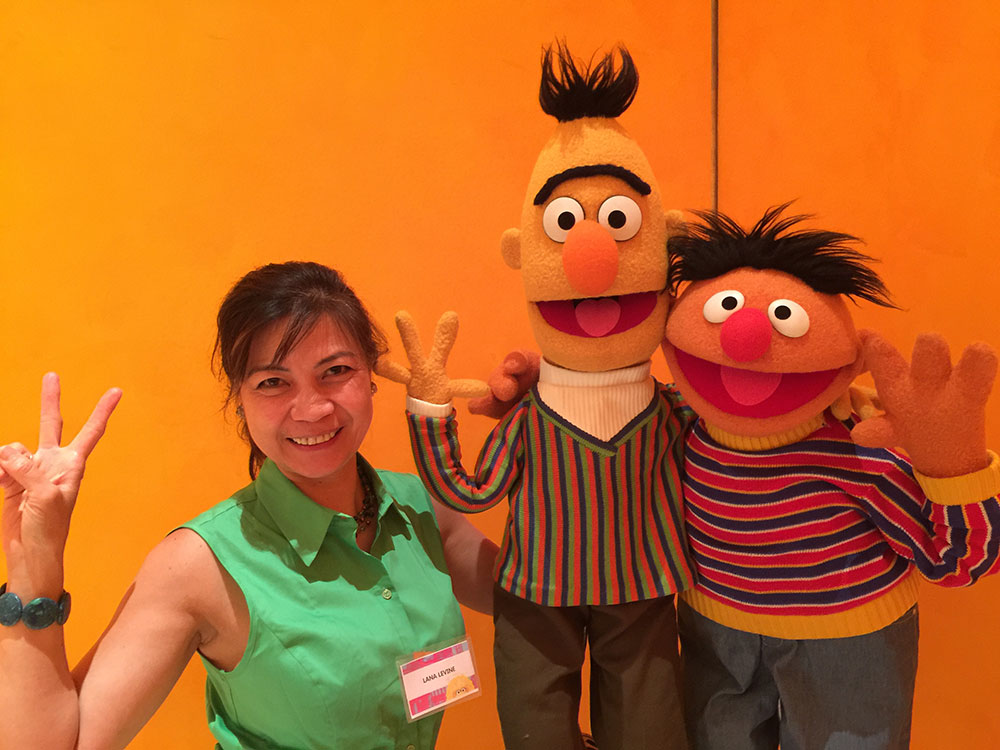 "Can you tell me how to get, how to get to Sesame Street?" goes the last line of the song that has endeared itself to many generations of children who avidly watched the American educational television series featuring Muppets of all shapes and sizes.
Sesame Street has won more Emmy Awards than any other children's show in history.
When GoodNewsPilipinas found out that Sesame Workshop, the nonprofit educational organization behind Sesame Street, had a Filipino Vice President we were eager to ask the same question to find out how a Filipino came to be a leader for the global company responsible for creating the series now with different versions showing to millions of children in 150 countries.
New York-based Lana Magno-Levine, Sesame Workshop's Vice President for Finance – International Media and Education, accommodated our online interview and we are happy to present her story.
The Sesame Workshop VP is all-Filipino – from birth to current disposition after moving to the United States.
Lana Magno-Levine's Filipino roots, career path
Her name is derived from her birthplace – Lanao del Norte in Mindanao – where she spent her early years owing to her father's work as a radio personality.
She received her high school education from the Quezon City Academy and earned her Bachelor of Arts in Journalism degree from the University of Santo Tomas in Manila.
Lana Magno-Levine started out as an input clerk at the Residuals Department, working her way up, working hard and focusing on learning the business.
Magno-Levine started working for Sesame Workshop in 1986 when she moved to America.
She found a part-time job at Sesame Workshop at the Accounts Payable department where incidentally her aunt worked.
It was a temp job but she was offered a full-time position 6 months later.
The Filipino at Sesame Workshop shared to GNP how she started out as an input clerk at the Residuals Department, working her way up, working hard and focusing on learning the business. "I spent some time in each of the positions in that department," revealing how she got to know the company.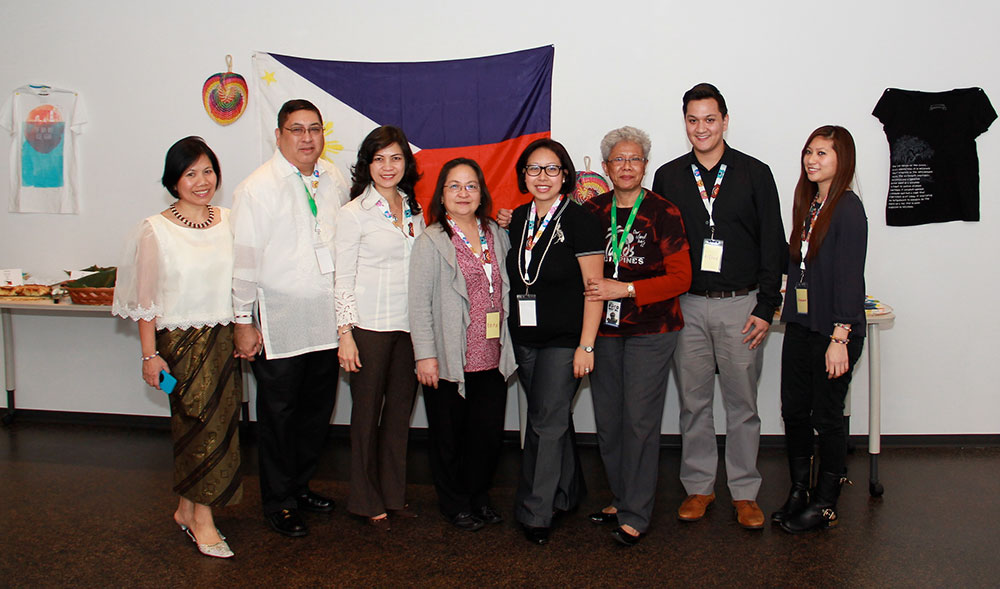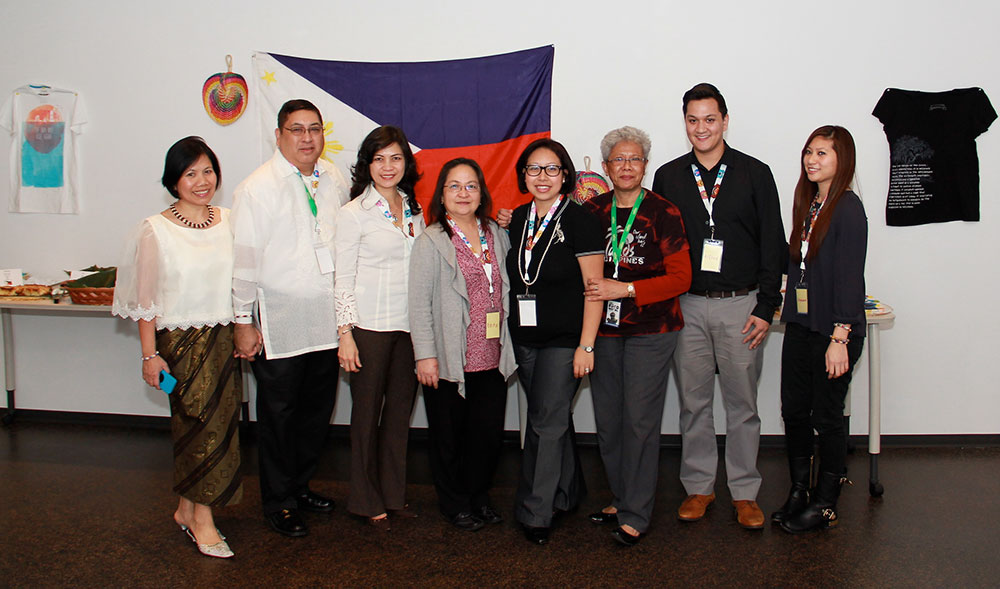 Magno-Levine talked about the small Fil-Am community at Sesame Workshop would get together and share home-cooked meals. One time they used the opportunity to work with UNICEF and successfully hosted a fundraiser for victims of Typhoon Haiyan in the Philippines where they raised over $2,000.
Favorite Sesame Street character
Asked to choose her favorite Sesame Street character, the Sesame Workshop official says she relates to Elmo's sweet, loving, and affectionate disposition.
"Elmo is close to my heart," she says. Magno-Levine was even the Elmo's doctor ("Dr. Lana") in Elmo's World: Doctors, a get-to-know-your-professionals book published for Sesame Workshop by Random House.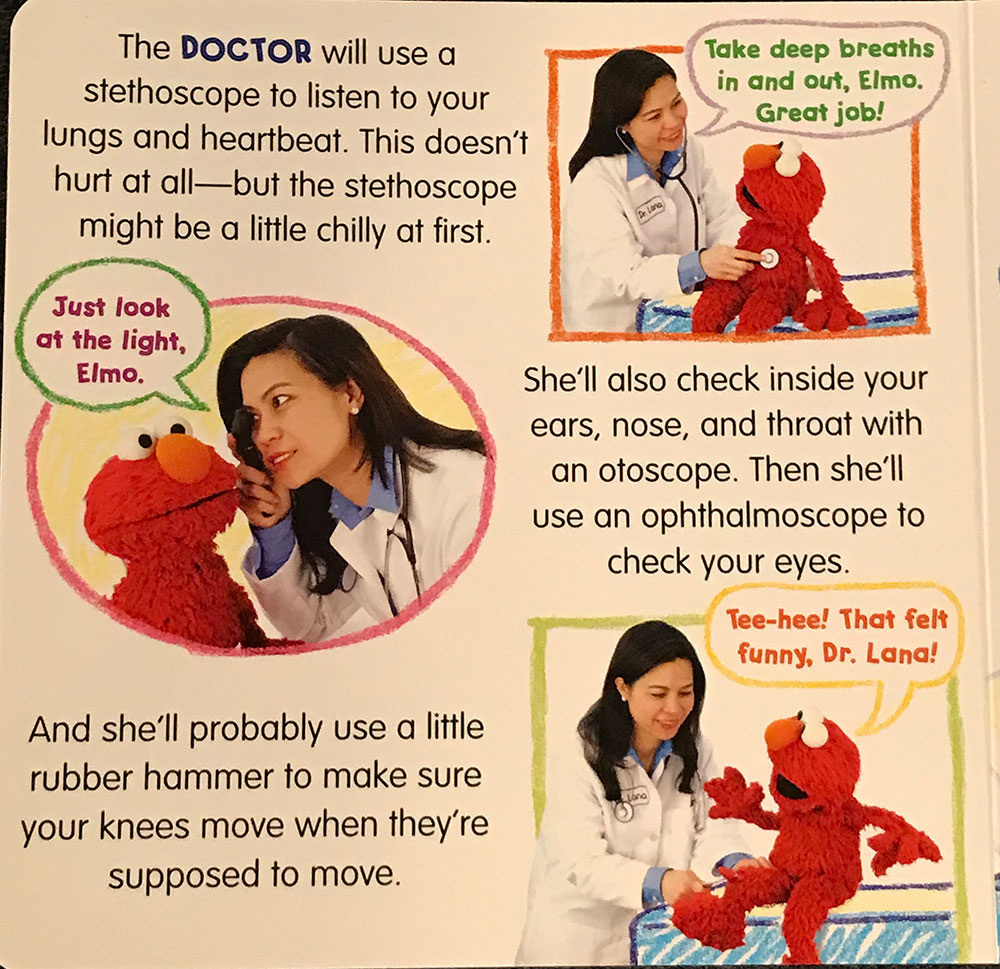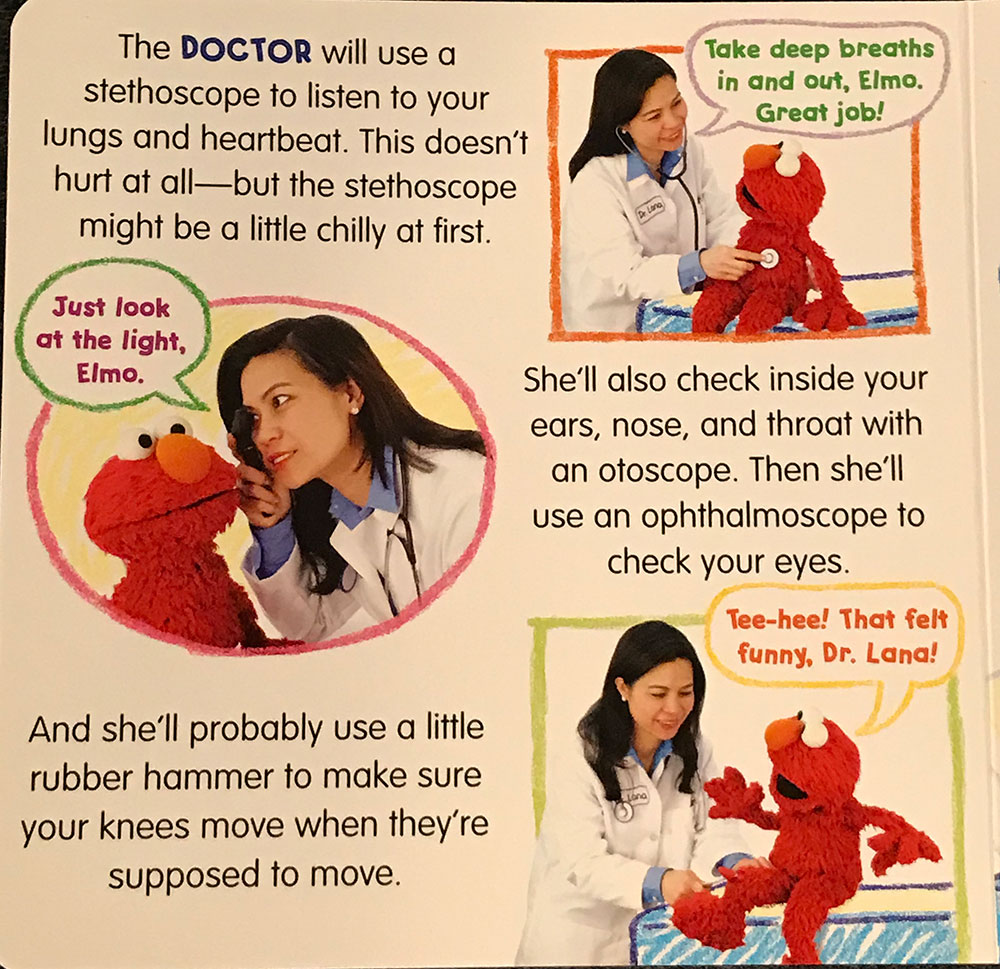 True to her Elmo-loving heart and Filipino kinship, the Sesame Workshop official even invited Filipino broadcast journalist Rico Hizon of the British Broadcasting Corporation to visit the New York offices after the news presenter interviewed Elmo and Cookie Monster.
Magno-Levine's introduction to Sesame Street characters was in the U.S.: "I remember my excitement the first time I went to the Sesame Street studio and watched the characters come to life. It gave me so much appreciation for the work behind the scenes in maneuvering the characters during filming. It was also impressive to learn the amount of research involved in developing the comprehensive educational curriculum for each show."
The Sesame Workshop and family
It's been 32 years since Magno-Levine moved to the U.S. and started working with Sesame Workshop. Her loyalty and commitment to the company and its mission are not lost on her own family.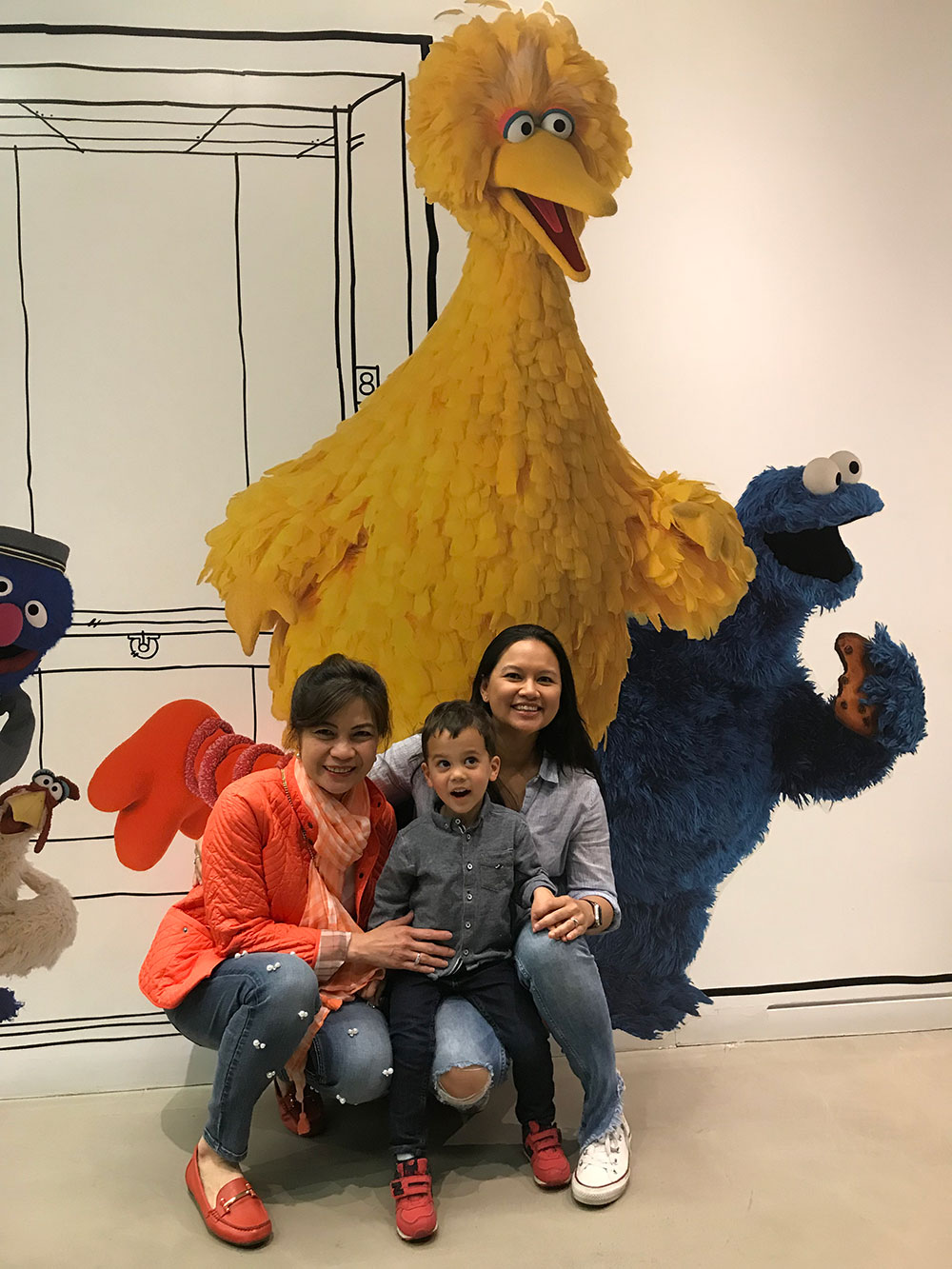 "My family thinks it's great that I work for Sesame Workshop," citing how her daughters had memorable experiences appearing on the show when they were young. She has only praises for the Sesame Workshop:
"Sesame Workshop is a great company with excellent benefits and a world-class executive team.
I'm proud and honored to be part of a passionate and hardworking group of people who are dedicated to the mission of helping kids grow smarter, stronger, and kinder… We work with local educators, advisors and puppeteers in creating a show that is tailored to the needs and culture of the local children.
In addition to creating educational programs, Sesame Workshop also partners with foundations, corporations, individuals, governments in creating impactful projects to serve the vulnerable children. It's a great company to be part of and I'm proud of the work we do."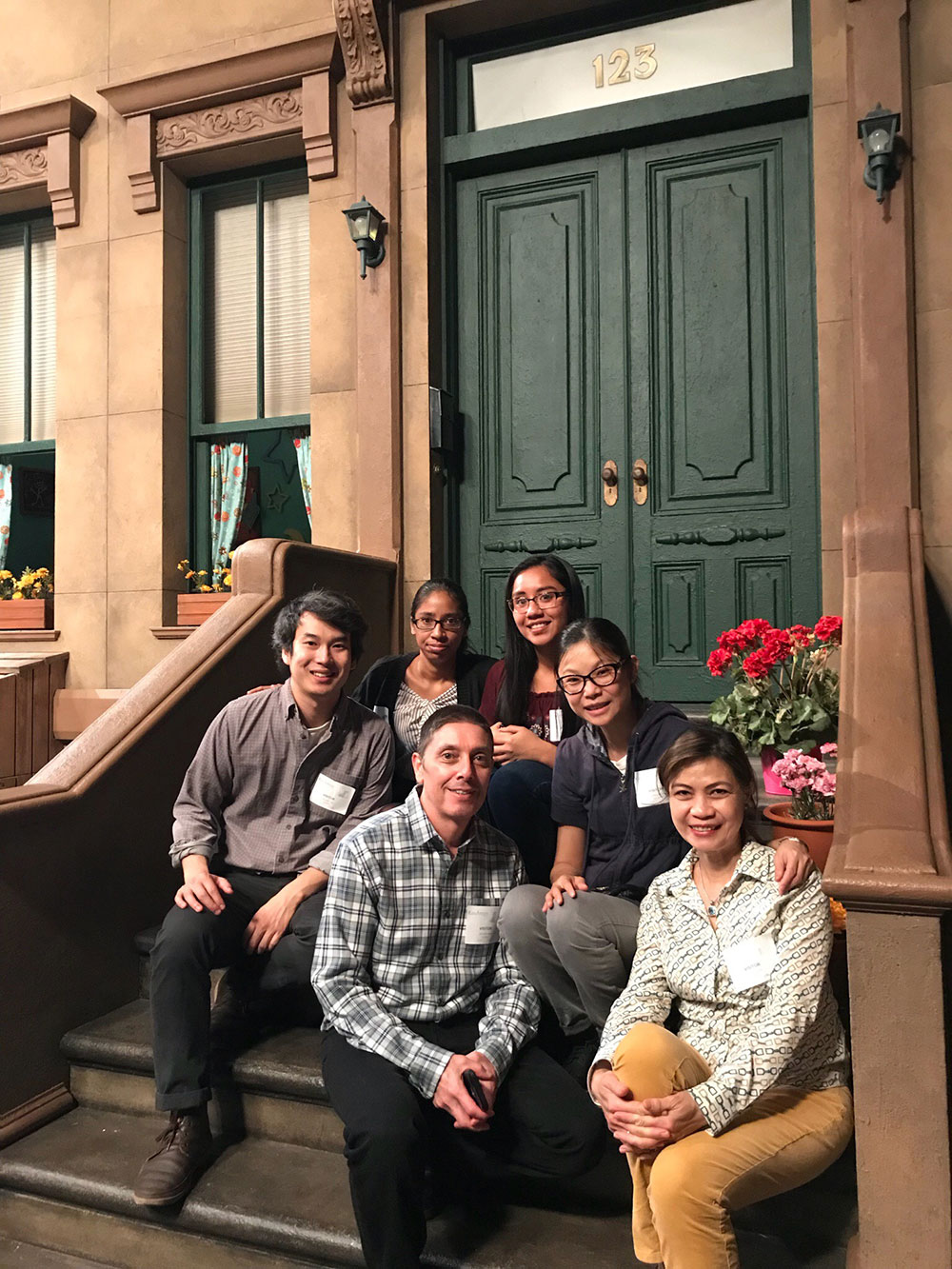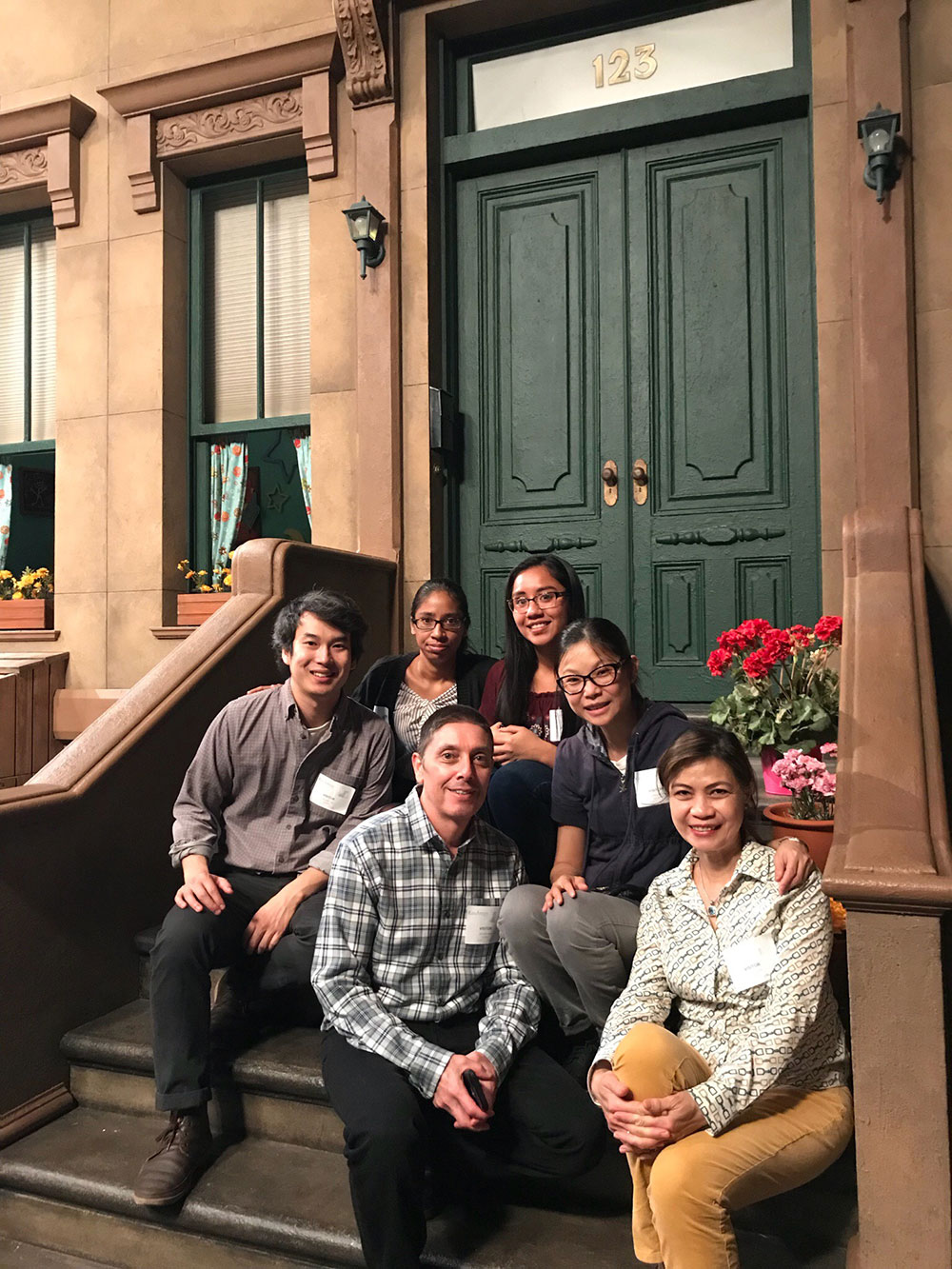 GNP asked Lana Magno-Levine what she foresees as the future of educational television in the U.S. and the Sesame Workshop executive lines up the possibilities:
"The educational television market is evolving, and technology is driving the change.
There are more choices in delivery of content. Viewership of traditional TV has declined and handheld devices are now the preferred choice of delivery. You can access content anywhere, anytime. This change created opportunities for companies nimble enough to adapt and expand.
The educational television space has also become very competitive. Back in the day, Sesame Street was one of the few educational children's television shows in the U.S. Now, there's a push to create original and educational children's content from multiple major streaming services. This means more choices for kids and parents, and added pressure for content providers to create quality programming."
I'm looking forward to seeing them grow, showing them where our family came from and helping them to appreciate the Filipino culture," says Magno-Levine.
Being Filipino in the U.S.
GNP has observed how immersed Lana Magno-Levine is in her work for Sesame Workshop for over 3 decades in the United States and asks the Sesame VP, what Filipino traits she continues to have despite her eventual Americanization.
The Filipino executive at Sesame Workshop readily points out, "My strong sense of family."
Much like most Filipinos, Magno-Levine says she places great value on family and dotes on her two daughters and two grandchildren.
"Being a Lola brought a new dimension into my life. It gave me an excuse to be a kid again. Spending time with my grandchildren, playing with them and spoiling them gives me so much joy. I'm looking forward to seeing them grow, showing them where our family came from and helping them to appreciate the Filipino culture," says Magno-Levine.
Speaking of the worldwide-acknowledged Filipino work discipline and mindset Magno-Levine admits, "I will say it definitely contributed to my success at Sesame Workshop."
The Filipino lola will probably be a model for her grandchildren in appreciating their Filipino heritage. Magno-Levine acknowledges the Filipinos' strong work ethic as having helped her career in the U.S.
Speaking of the worldwide-acknowledged Filipino work discipline and mindset Magno-Levine admits, "I will say it definitely contributed to my success at Sesame Workshop. I believe that hard work, dedication and determination are key to one's success. I pride myself on putting in the extra effort, on doing whatever it takes without holding back or complaining to get the job done."
Facebook Comments