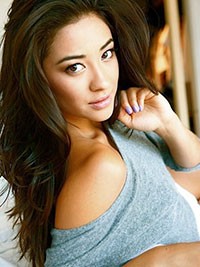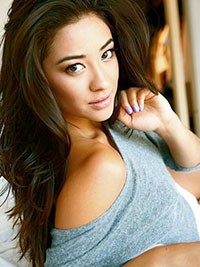 You might recognize Shay Mitchell from the hit TV show, Pretty Little Liars. But did you know this gorgeous gal has Filipino roots?
Born to an Irish-Scottish father and a Pinay mother in Canada, Shay Mitchell's mixed heritage used to make it hard for her to get roles that usually called for the-girl-next-door type. Not fitting the stereotype it seems, is one of the reasons why she's become so popular.
The Canadian actress was recently crowned as one of the celebrities who made it into People Magazine's Most Beautiful. The list includes stars like Ariana Grande, Gigi Hadid and another actress with Filipino blood, Vanessa Hudgens. Shay was also chosen by American Eagle to model for their brand.
Her beauty trick? In an interview for People, she says her mom taught her "To moisturize! My mom is from the Philippines, where they use coconut oil for their hair, skin, cooking, everything". Shay is proud and vocal of her Filipino heritage. And that's not all, she is also related to Lea Salonga and says that she was so psyched to meet her.
Shay Mitchell proves that it's good to stand out. She also has some advice especially for the Filipinas out there who share her skin color. "I think it's nice that I hope girls would embrace their color because it's a beautiful color. Trust me, many people in the world don't have what we have."
For more on Shay and the People Magazine's World's Most Beautiful list look here.
Facebook Comments