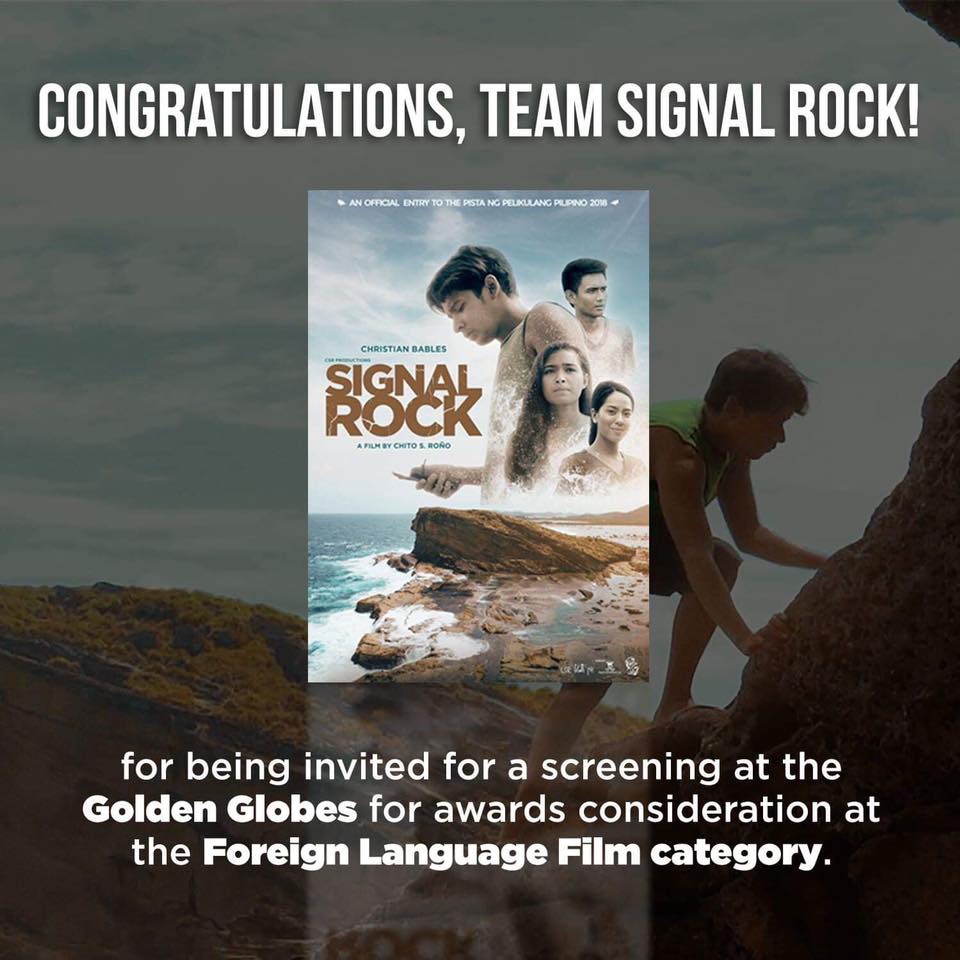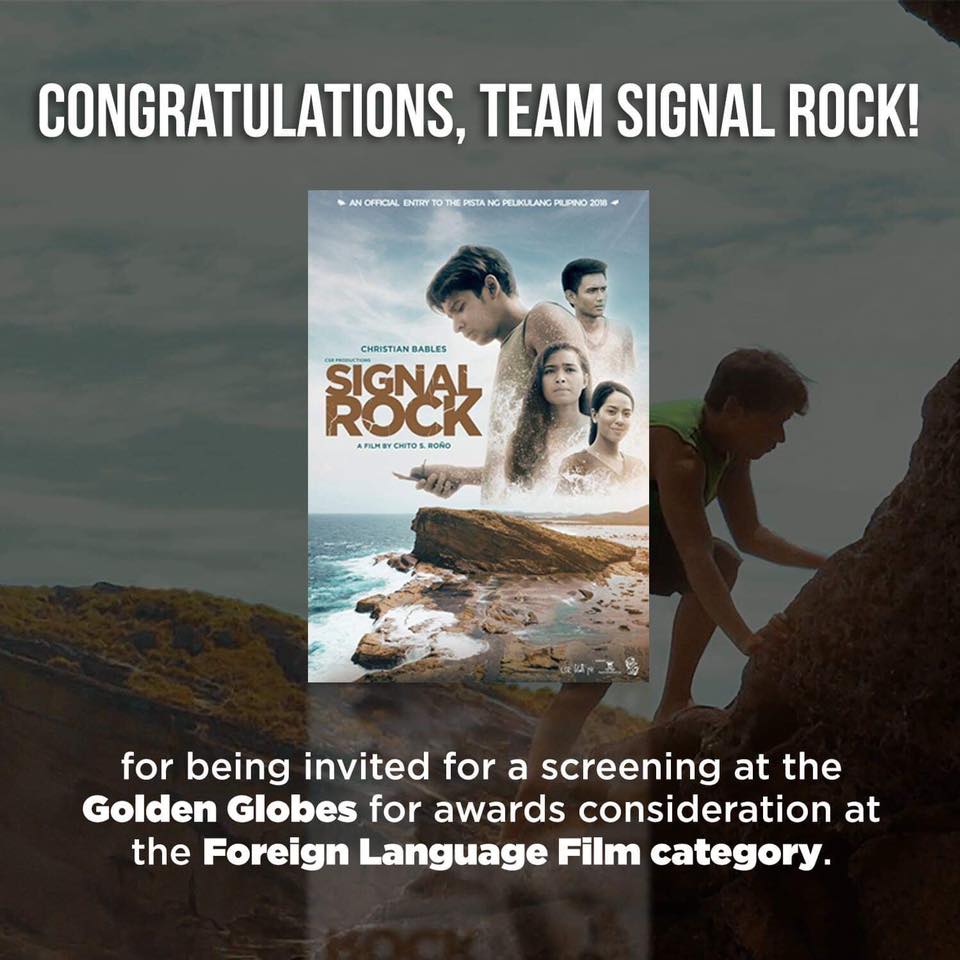 Signal Rock has received the 76th Golden Globes nod to be screened for awards consideration in the 2019 edition of the annual awards given by the Hollywood Foreign Press Association.
The film directed by Chito S. Roño and starred by multi awarded actor Christian Bables has been submitted to the Golden Globes Foreign Language Film category.
The Golden Globes invitation adds another notch to the international recognitions received by Signal Rock after the film's acceptance as the country's bet to the 2019 Oscars Academy Awards Foreign Language Film category.
The recently concluded Hanoi International Film Festival (HANIFF) declared Christian Bables as HANIFF Best Actor for his portrayal of "Intoy," a provincial boy who is helping his overseas Filipino worker sister win a child custody case by involving the townspeople.
Signal rock social media announced the Golden Globes invitation.
The 76th Golden Globes Awards website listed the Foreign Film Committee verification of Signal Rock as the Philippines' submission.
Signal Rock is the only submission from the Philippines accepted to be included among the 80 films from 49 countries up for consideration by the Golden Globes Awards.
Facebook Comments