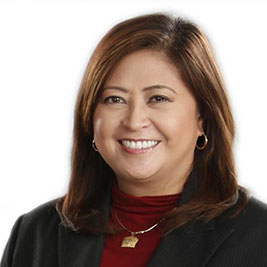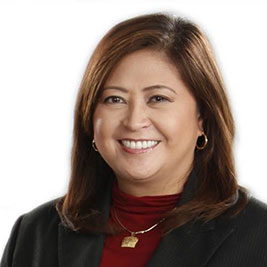 It's very easy to pass judgment on the latest trending romantic flick that is unfolding on national TV as being trivial and shallow. Admittedly. I felt this way as a lurker and a disengaged observer of the show. Usually preoccupied at work, I was hardly a fan of Eat Bulaga (EB) nor any other noontime show for that matter.
However, curiosity got me watching EB's uniquely Filipino Kalyeserye in the past few weeks through television, Facebook and Youtube. I must admit that I got hooked; the show became a self-imposed media study. I was quite amused, to say the least, catching up with its past episodes, following the new ones, and seeing how the segment has evolved into a rich material for understanding the combined workings of social and traditional media, the Filipino psyche, moreso that of the millenials. The segment exudes innovation, utmost creativity, investing on raw unspoilt talent, strong coordination and getting audiences to also invest emotionally on the nation's notion of true love, romance and the workings of the Filipino family.
Kalyeserye has become less of the Ellen-type random gift-giving segment that it might have started with. It has emerged to become more of a real-life cum fictional romantic TV series witnessed by its viewers, many of whom have turned die-hard fans of Alden and Yaya Dub aka AlDub. The couple's strong chemistry is apparent though accidental, now growing into something more personal between a once budding actor/host/singer/model in Alden Richards aka Richard Faulkerson, and a virtually unknown dubsmash fanatic who blossomed into a beautiful yet whacky character in Yaya Dub aka Maine Mendoza. Theirs is a culturally appealing romance enriched by Lola Nidora's interventions that ground their deepening relationship through many long-forgotten ways of Filipino courtship.
The Aldub phenomenon is not one to sneeze at. It has achieved heights that not even its show producers could have ever imagined, helping resurrect a somewhat tired noontime format. Kalyeserye gave EB a fresh and highly popular take on entertainment, boosting its viewership and far exceeding that of its competitors in terms of audience and Twitter ratings, achieving even global heights.
http://pinoyambisyoso.com/entertainment/television/aldub-is-a-global-phenomenon-says-twitter-executives/
It is apparent from a mass communications standpoint that breaching 26 million tweets at one point from Filipino viewers took a lot of hard work, dedication and commitment from the whole EB crew. They have had to come up with months of daily material that continues to keep the audiences laughing, crying, excited, anxious and constantly ogling for more, not just from Alden and Yaya Dub, but likewise from its fictional characters , Lola Nidora, Tidora, Tinidora, Frankie, Rihanna, Rogelio, Rogelio, Rogelio, Cuando, Cuando, Cuando, and Bernardo, Bernardo, Bernardo to name a few. These characters, with multiple roles acted out by seasoned comedians like Wally Bayola, Jose Manalo, and Paolo Ballesteros have become rather iconic and satirical archetypes of Filipino personalities be they good, bad, pretty or ugly. They often remind me of sketches done in one of UK's long standing series called Little Britain wherein two comedians played multiple satirical roles of British archetypes from various genres and social standings.
The coordination and logistics work among the writers, directors, stylists, researchers, cameramen and technical crew are notable. Executing scenes from multiple sites, especially out in the streets where the cast members are moving, changing, and sometimes mobbed by screaming fans require focus, commitment, employing loads of security and detail work. Not all scenes are seamless; understandably so, but the show's spontaneity and less than perfect scenes using the vernacular are what endear it to the masses who tend to be intimidated by and uninterested in elite perfection. It brings out the unexpected, the aha ha ha moments, and the 'kilig' factor. Breakout and hilarious scenes give an extra boost, like the antics between Lola Nidora and Jimmy Santos as dated dubsmash lovers, the sometimes monstrous behavior and eventually caring scenes of Lola Nidora toward Yaya Dub, the failed relationship between Lola Tinidora and foreign lover Bill, and the costume mishaps like that of Lola Nidora's being reminiscent of Sharon Stone's revealing scene in Basic Instinct.
Notable too are the artists behind the ornate costumes and the dubsmash performances, guided only by broad scripts known only to a select few; eventually revealed to the artists just a few hours prior to the live shows. Nothing could be harder than constantly doing improvisations in front of live audiences both in the studio and in different barangays day in and day out.
A newbie in Maine Mendoza deserves high praises for her ability to hold her own amidst veteran comedians Wally and Jose, and even love interest Alden who started much earlier in his acting career. Her wits and comedic timing come naturally–the pabebe wave, a 'pa-cute' beauty-queen wave that she invented has become her trademark. It has also become a national selfie/groupie pastime with thousands of photos of Pinoys doing the wave being posted on Facebook and Instagram.
Maine strikes me as being most authentic in the show, her long-time crush on Alden unmasked by her sweet smiles and expressive eyes as she sometimes unknowingly switches back from Yaya Dub to Maine when Alden dubsmashes with her onscreen. The constant interplay between Yaya Dub and Maine has therefore become a fairy tale fascination for her legions of fans. They are all rooting for Maine's split-screen romance with Alden to become a reality.
Raw yet extremely talented, Maine struck the hearts of millions because she and Yaya Dub remind them of how it is to fall head-over-heels in love again and be loved by a long-time crush. It's like cinderella magic befalling EB grounds. Maine too is Alden's lucky star kept away from him by the over protective yet loving Lola Nidora, and of course, the show's producers. He is constantly reminded to be patient and wait for the right time to come.
The segment's popularity stems too from the unprecedented level of audience and social media participation. All those involved in creating the show are smart enough to realize that Kalyeserye has taken on a life of its own because of the depth of its social engagement. It has given everyone a voice whether rich, poor, young, or old. Every AlDub follower has a thing or two to say about the couple and how they should conduct themselves both publicly and in private.
The common ground: majority agrees Alden and Yaya Dub make a good couple with such strong chemistry. So too does everyone wish them well, hoping that someday, Alden and Maine become a real item. Common ground too is that despite Lola Nidora's over protective behavior, everyone agrees it is for the good of AlDub to be patient, get to know each other first, pass through trials and tests, get to know the families, learn to respect each other and seek the blessings of the elders. All good lessons for the youth of today, the millenials who need to be reminded about why proper courtship is important and the role of the family in helping deepen relationships.
Hard to say if Kalyeserye is just a passing fancy or if it will endure the test of time. From the time the seed was sown in July 2015, EB and Kalyeserye has reaped many fruits such as more advertisements and endorsements for the show and AlDub. It is therefore in their interest to keep this going for as long as possible. Many things too have happened in the show that have led to Aldub dating and shaking hands, thus far. But just how far it will go will depend on the couple's authenticity and the show's desire to constantly deliver hearty laughter and good tidings. The audience will feel it if the show and its participants do otherwise, a sure formula for AlDub's demise. Authenticity, a good laugh, and positive messages are what brought Kalyeserye to where it is in the first place.
Congratulations, Kalyeserye! Long live AlDub!
Facebook Comments