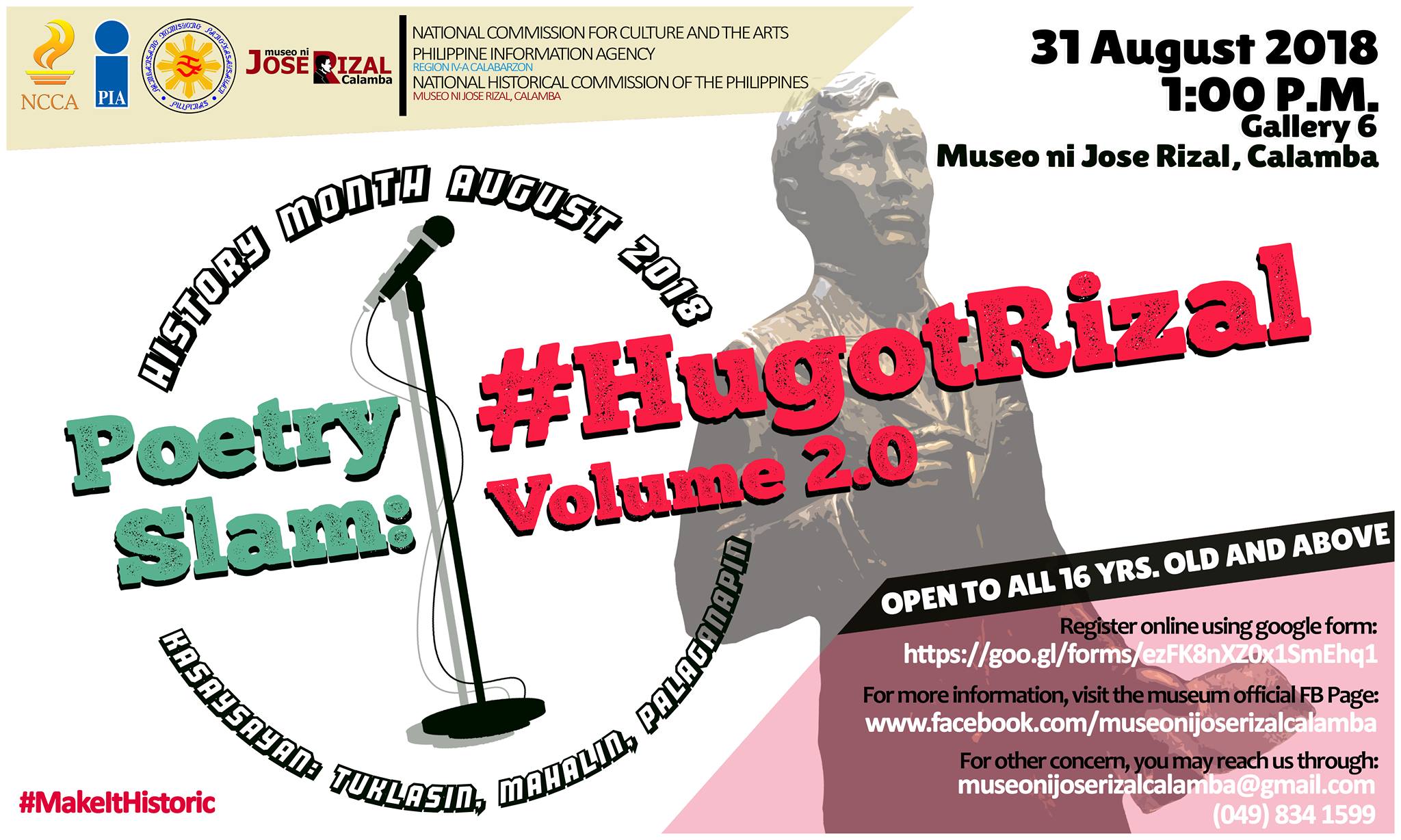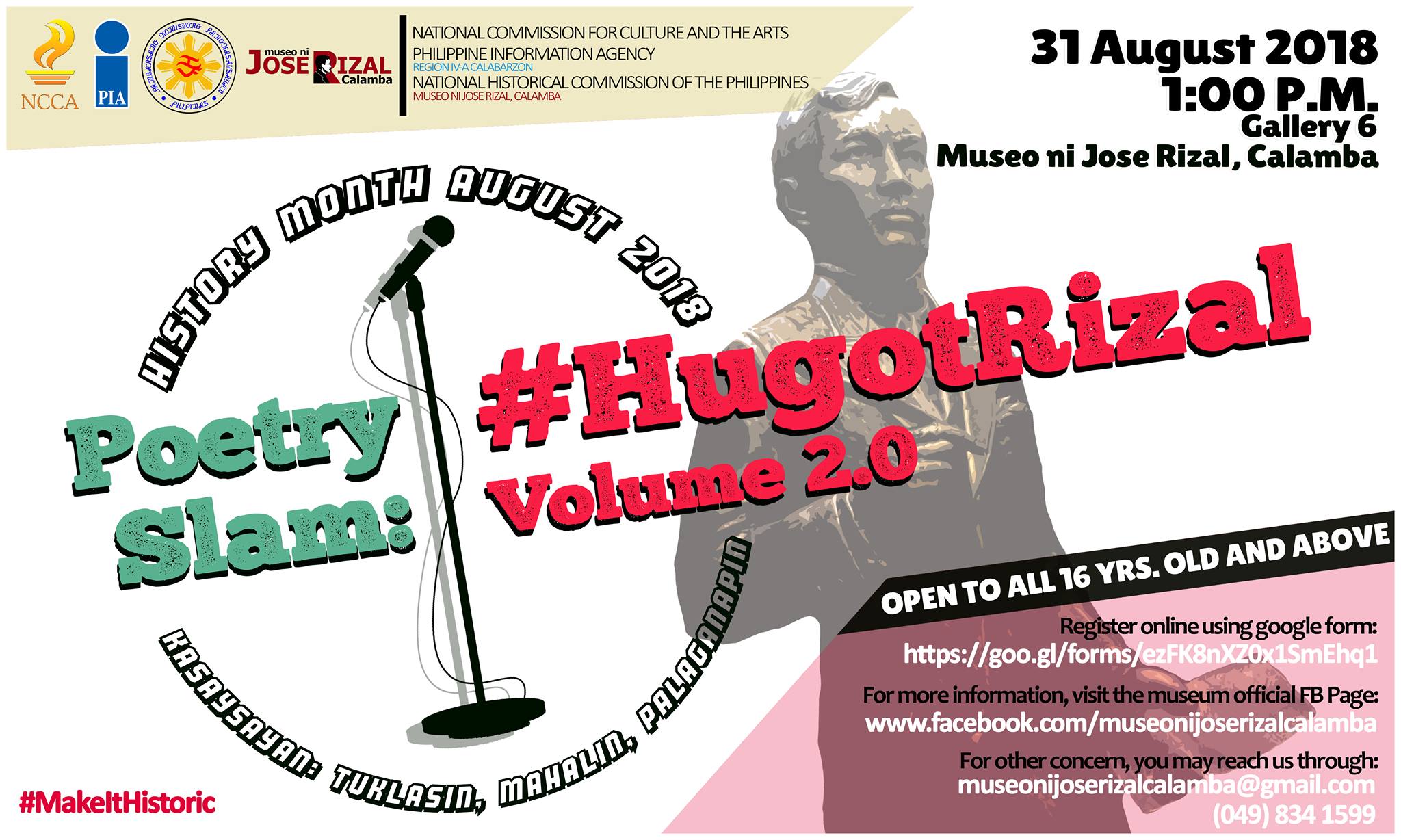 The Philippines' national hero, Jose Rizal, will be honored by young spoken word poets at the Poetry Slam: #HugotRizalVolume 2.0 competition to be held in the hero's hometown Calamba on August 31.
Rizal, the martyred Filipino known for his nationalist ideals and writings, will be honored by 15 top young poets in the country who qualified for the limited slots in the competition to be held at the Museo ni Jose Rizal.
The Poetry Slam competition aims to encourage the youth participants to produce their best poetries by drawing inspiration from the ideals of the national hero.
Earlier in June on the occasion of Rizal's birth anniversary a Rizal Japanese manga series was released to appeal to youth. The TORICO comics was released as three chapters covering aspects of Rizal's life: Unreasonable Life of Filipinos Under Spanish Rule, The Social Reform Born from the Novel, and Rizal's Legacy.
Prizes to be given away include cash and certificates.
The poetry slam contest is being held in celebration of National History Month in the Philippines and is conducted by National Historical Commission of the Philippines in partnership with the Philippine Information Agency Region IV-A CALABARZON and National Commission for Culture and the Arts.
Online pre-registration is now available for those who are interested to attend the Poetry Slam: #HugotRizal Volume 2.0 .
Go to this link – https://goo.gl/forms/VNlTnfx1RMB4ATJA2
Facebook Comments