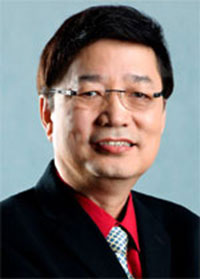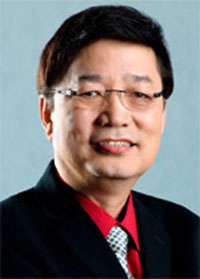 Many of us go to school, finish college, and have a fairly clear idea of what profession we want to take.
But such was not the case with a young lady I met from Manolo Fortich, Bukidnon. She is a full-time artist and a budding entrepreneur.
I thought of sharing you her story to help inspire those who wish to become entrepreneurs and those who may be feeling hopeless at this point in their lives.
Read Related Story: 7 How To Get Rich Tips from Successful People
Unlike most of us, she was homeschooled from grade school to high school. She did not take the usual college courses either.
Denise Vergel de Dios Cacanando's story is truly inspiring. She once wanted to graduate with a degree from a regular school. But her dad suggested she take a break so she could think about what course she should pursue.
Her dad arranged for her to try several jobs in Manila. She worked as a waitress in a restaurant owned by a family friend. A couple of months later, she tried a clerical job in an office owned by another family friend. These experiences helped her understand herself better. What she realized was that living in the city was not for her.
She also took inspiration from her bosses. She realized that she was more interested in becoming an entrepreneur instead of an employee.
She decided to come back to Bukidnon and share her thoughts to her parents. Her dad encouraged her to pursue what she wanted. They suggested that she develop her own business. Instead of taking a 4-year course, which may not be useful later on, she took up short courses on business.
Read Related Story: 3 Learning Habits of Successful People
She was very much interested with business, but she was also very fond of arts.
She was 12 years old when she discovered that she had a talent in painting. But she did not take painting seriously then.
However, when she was 17 years old, she competed in an art contest and won. It was a turning point in her life.
A family friend once gave her a couple of ostrich eggs. She had no idea what to do with them. But one evening, during a power outage, she decided to paint them on a whim.
Her mother took photos of her work and showed them to her friends. Orders started coming in for her art, and they have not stopped since then.
Aside from her ostrich egg paintings, she now also makes jewelry out of hand-painted recycled bottles.
Read Related Story: 5 Advantages of Young Entrepreneurs
I shared this story to let you know that sometimes, things happen unexpectedly. We may be looking far away for something which may just be right in front of our eyes.
For most of us, a college degree is the ticket to a better future. For others, they just need to nurture the talent or skill that was given them.
Denise listened to that small voice inside her and pursued something that brought out her passion.
"All I can say is that I truly believe God has already blessed each of us with whatever we need to succeed, either in material blessings or in skills/talents or as they say, our own individual 'geniuses'. The best is to look at what you already have (e.g. a family business, existing properties or available raw materials) or perhaps build a business around your talent or get a franchise based on what and where you're good at. Start small, work hard, strive to deliver good quality and something new/unique to your market and I'm sure you'll succeed. My journey has been interesting and fun and I'm very excited about your stories because I'm pretty sure they will be amazing as well." – Denise Vergel De Dios Cacanando, 25 years old, entrepreneur
I can relate to Denise's story because I was also able to make use of something that was given me. With God as the center of everything I do, I feel that I am guided all the time. When you have an intimate relationship with God, deciding on things are much simpler. Going through life's ups and downs is easier.
Her story is truly inspiring and I hope it will ignite your desire to take that step and do what it takes to become successful in life. Remember that anything can happen if you always put your heart and mind into it.
Get The Business Mentor's latest book "35 Tips On Business" available on E-book and paperback at www.amazon.com
(Armando Bartolome is known as the Philippines' Franchise Guru, a mentor to numerous micro entrepreneurs who are now themselves big names in the industry. This article is reposted with the author's permission and was previously published on The Business Mentor column posted by ABSCBN News. For questions and more information, you may contact Armando "Butz" Bartolome by email: philfranchiseguru@gmail.com or on Twitter @philfranguru. His website is https://www.gmbmsglobal.com/ )
Facebook Comments