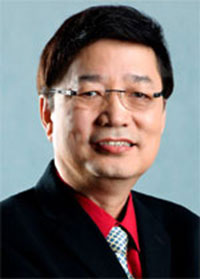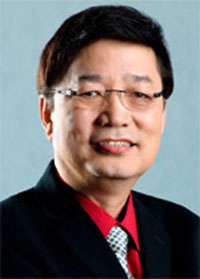 A business cannot run without carefully thought out strategies.
When building a company, the goal is not just to increase the company's revenues but also to form a concrete structure built on trust and confidence.
MEETING GOALS
Making money is essential, but money alone cannot be enough reason for a business to exist. To be able to have sustainable financial returns, the company should never ignore the interests and aspirations of owners and stakeholders.
What are the goals of every business? As an entrepreneur, your concern should be only focused on these goals:
Profitability
You started a business to help you earn and have a sustainable means of meeting your everyday needs.
Productivity
As owner, you need to be able to supply all the necessary means of enriching your employees' knowledge to help you run the business.
Employee Retention
You are able to cut your cost in having to post for employment advertisements. By maintaining a positive work environment, employees are more inspired to work thus increasing their productivity.
Customer Service
Who else can help you sustain the business? By providing great customer service, it helps increase the company's revenues. By keeping your customers happy and satisfied, you are able to retain them and generate repeat revenues.
Maintain Financing
Every company's goal is to have enough cash flow. However, the company can't hit the jackpot all the time. The company needs to maintain a financing contact when the need for additional funds arises.
Growth
It requires analysis based on history and future projections as well as careful use of finances and personnel.
Core Values
The company and its employees work around these core values to maintain the quality of their products and services.
Marketing
The core of any business may be in the right kind of marketing tools and strategies. The development of the products should be based on the customers' needs and should open avenues for possible partnerships.
Trust in Management
We know for a fact how fast trends come and go. And to be able to keep up with it, the company should be able to assign the right people that can keep up.
Competitive Analysis
The main goal is to sustain the business and become profitable. This should help you determine the rankings of your products and to make improvements if there is a need to. In doing this, you are able to serve your customers better, gain more customers and increase your revenue.
THE 'MAGIC FORMULA' TO SUSTAIN THE BUSINESS
If the owner or its stakeholders are just focused on the numbers, then the business is bound to fail. The following should be considered to improve profitability:
Knowing your target market and how to maximize your visibility
Your target should at least be able to encourage more than half of the projected number of customers. How do you do that? The quality of products and services that you provide should be able to meet the utmost needs of your market.
Improving your lead conversion would mean having the right sales pitch to encourage inquiring clients into buying clients
How do you do that? By getting the right people for the job and by providing them with the right tools.
Increase in the number of transactions
The sales projection per customer should increase. The goal is to make customers have frequent transactions. Find ways on how you can make customers purchase more and to purchase more frequently.
Up-selling
Again, having the right sales pitch and by providing great products and services, sales agents may find it easier to encourage your customers to purchase more of your products. There should be a clear distinction from your competitors.
Give more value for money by ensuring that even if you increase the cost, you are providing the same quality and benefits
The cost should be based on market prices. Remember, although your goal is to increase profits, when you provide an unreasonable cost to your products, customers will start looking somewhere else.
A good 5-10 percent price increase may not hurt your products' ranking. It is a good way to finance improvements as well as a means of saying "job well done" to your employees.
Advertising and marketing are very significant in any company. Make sure that you provide something that could tickle the senses of your target market.
Some small businesses adopt a referral system which helps widen their customer base. You can provide a discount to your loyal customers when they refer you to their friends.
Reduce the break-even point by focusing on products that truly sell. When you let products stay after so many years without having a positive feedback from the market, it is worthless to keep them and to continue with the production.
Struggling to keep the business going is inevitable, but to those who know how to prioritize and identify the needs of the company, nothing is impossible. To succeed means to sacrifice and to put your heart and mind into something that you love. Your business, your legacy.
(Armando Bartolome is known as the Philippines' Franchise Guru, a business mentor to numerous micro entrepreneurs who are now themselves big names in the industry. This article is reposted with the author's permission and was previously published on The Business Mentor column posted by ABSCBN News. For questions and more information, you may contact Armando "Butz" Bartolome by email:philfranchiseguru@gmail.com or on Twitter @philfranguru. His website is www.gmb.com.ph)
Facebook Comments