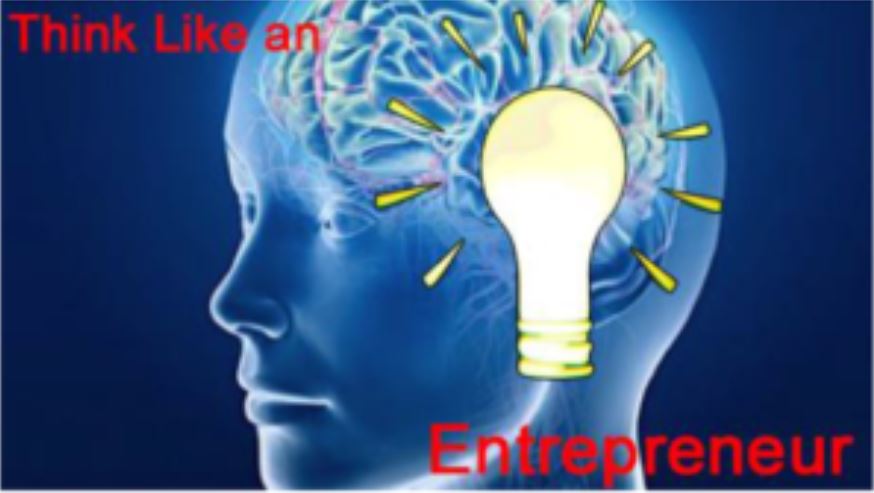 Dream
We all dream of elevating the kind of life we used to have. Improving the quality of living for our family is our primary goal. The only way that this could be possible is when we put both our heart and mind into something that will eventually flourish into something positive.
You have two options on how you can make that difference. One, by being employed, and two, by starting up a business. The most common way of earning is through working for a company. Nothing is wrong with that. In fact, a company may not grow without these people to help them. However, being employed should not stop you from achieving your dreams.
Working 9 to 5
We must admit that working a 9-to-5 job is tiring. And sometimes, employees are not given what they deserve. Therefore, making both ends meet is sometimes challenging. So, my question is, "Should you limit yourself to being just an employee?"
I often talk about how we could start today and make a difference to help sustain our family's needs and even pass them on to our children. Retirees and OFWs (Overseas Filipino Workers) may have thought they should just stop once they have reached the end of the line (age of employment).
There are so many opportunities that we choose to avoid what is before us. Giving excuses such as "next time," "I do not have time," or "I am not capable" are very common. If that is how all people's mindsets are, who do you think would savor success, happiness, and a very comfortable life?
Holidays
The holidays are the time to take every opportunity to earn extra. From making kakanin, craft making, selling holiday decorations, children's toys…. Dozens of bazaars are just all over the place these days. All I am saying is you need to do something today to change how your life will be in the future. Never be afraid to start a business. Focus on the positive rather than be discouraged by what others may say.
Having your own business will somehow help you have peace of mind, should anything happen to the company that you are employed.
Entrepreneurial Skills
As I have often said, you don't need to start big, especially if you do not have enough capital, to begin with. As much as possible, avoid the option of having to loan. Unless you know that you have carefully studied that the business you have in mind would quickly draw in customers, like the food business. Take advantage of the Christmas season. You might even consider running a small business on the side! It may be hard at first, but who knows once you get the hang of it?
To become an entrepreneur, you need to master these skills.
Enhanced communication skills. Even if you are just a solopreneur, you still need to strengthen your communication skills to reach out to your customers in such a way that they are easily encouraged to buy your products and build that trust in you.
You must learn to listen to your customers because it is through them that you can improve how you handle your business.
Build your brand. One of the best ways to start building your brand is by being active on different social media platforms. Businesses today take advantage of this opportunity since businesses can reach out to more people through this. People nowadays spend long hours on the internet. By using this technology, a business can easily be recognized.
Your Sales Pitch
Improve your sales pitch. No matter how big or small your business is, selling your products or services is essential. Instead of forcing what you can offer a customer, focus on their needs and then provide a solution for their problem.
Strengthen your business strategies. Create strategies to make customers remain loyal and encourage their friends to be among your loyal customers. You must not only be looking at the "now" but should also look forward to how you can build your business better as the years pass by.
Finances
Keep an eye on your finances. You don't need to have a diploma in Accountancy just to handle your finances. Ensure that you set a certain amount for the maintenance of your business. You may be earning a lot each month, but that should not make you think of booking a trip to Europe. Learn how to handle your finances properly. Remember that you need a revolving fund to ensure that you can sustain the business, as well as be able to keep some to cover overhead expenses.
Joining the Entrepreneurial Bandwagon
Nothing in this world is permanent. And that goes the same with employment sometimes, particularly with our OFWs. Instead of splurging on expensive gadgets and jewelry, learn to invest. Investing in a business should be able to help the family for sure.
Some seminars and workshops talk about starting, building, and growing a business. Aspiring entrepreneurs would be given first-hand information that could help once they have decided to pursue their goals.
Small enterprises have been proven to play a significant role in economic growth. When we learn to explore entrepreneurship, we can help the government eradicate unemployment. Wouldn't you want to participate in this to help our country and our countrymen?
CHECK OUT more advice from Butz Bartolome:
Why You Need to Start Investing Now | Butz Bartolome
Positivity Amidst Trials and Tribulations | Butz Bartolome
CHECK OUT the Philippines' top mentor Butz Bartolome as he discusses business matters and SHARE THIS STORY with entrepreneurs and aspiring entrepreneurs who need the advice.
Good News Pilipinas is a Lasallian Scholarum Awardee. TELL US your good news story tips by messaging GoodNewsPilipinas.com on Facebook, Twitter, Instagram, or e-mail editor@goodnewspilipinas.com and WATCH Good News Pilipinas TV YouTube & Good News Pilipinas TikTok for more Filipino Pride stories!
Facebook Comments