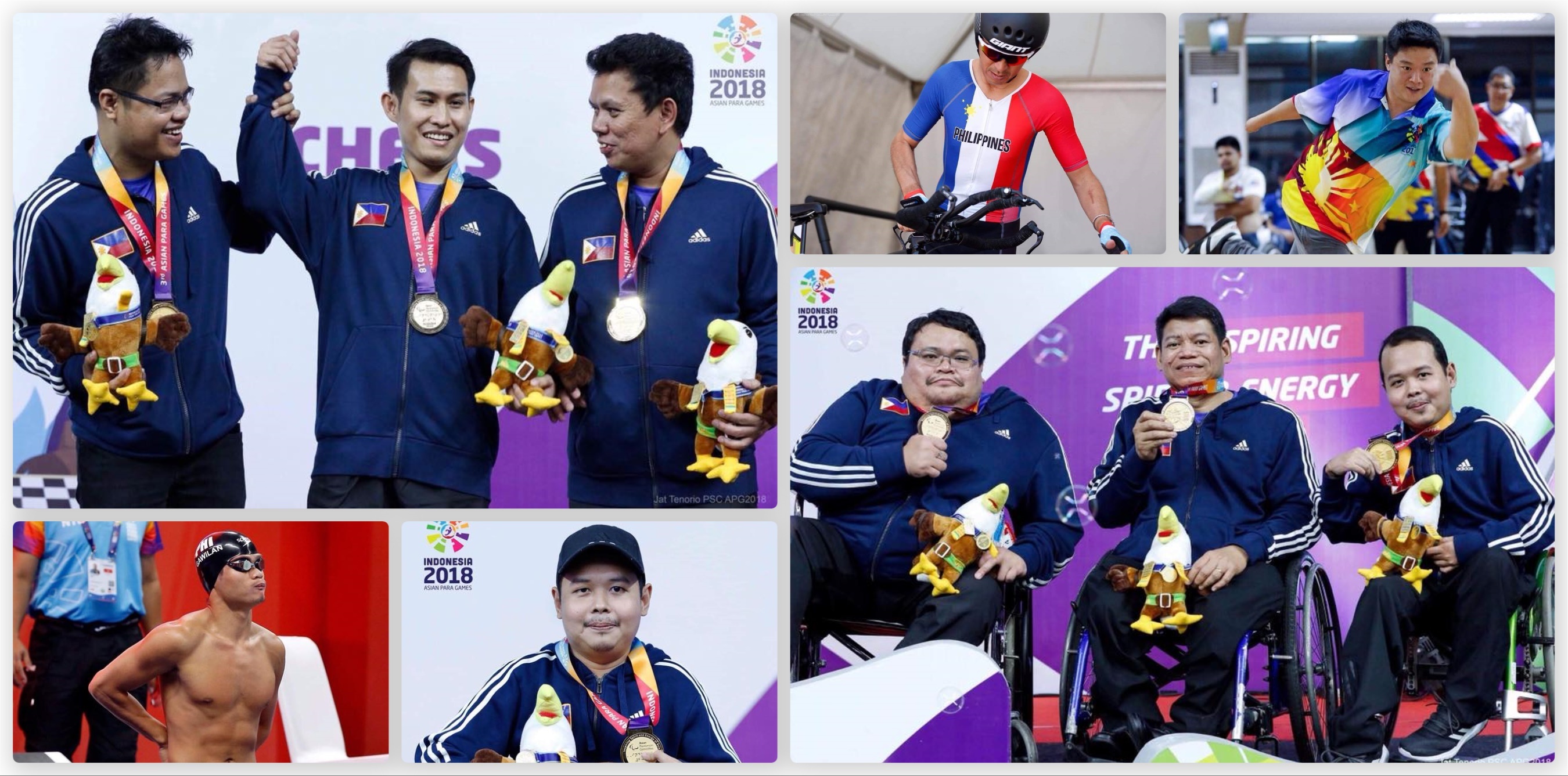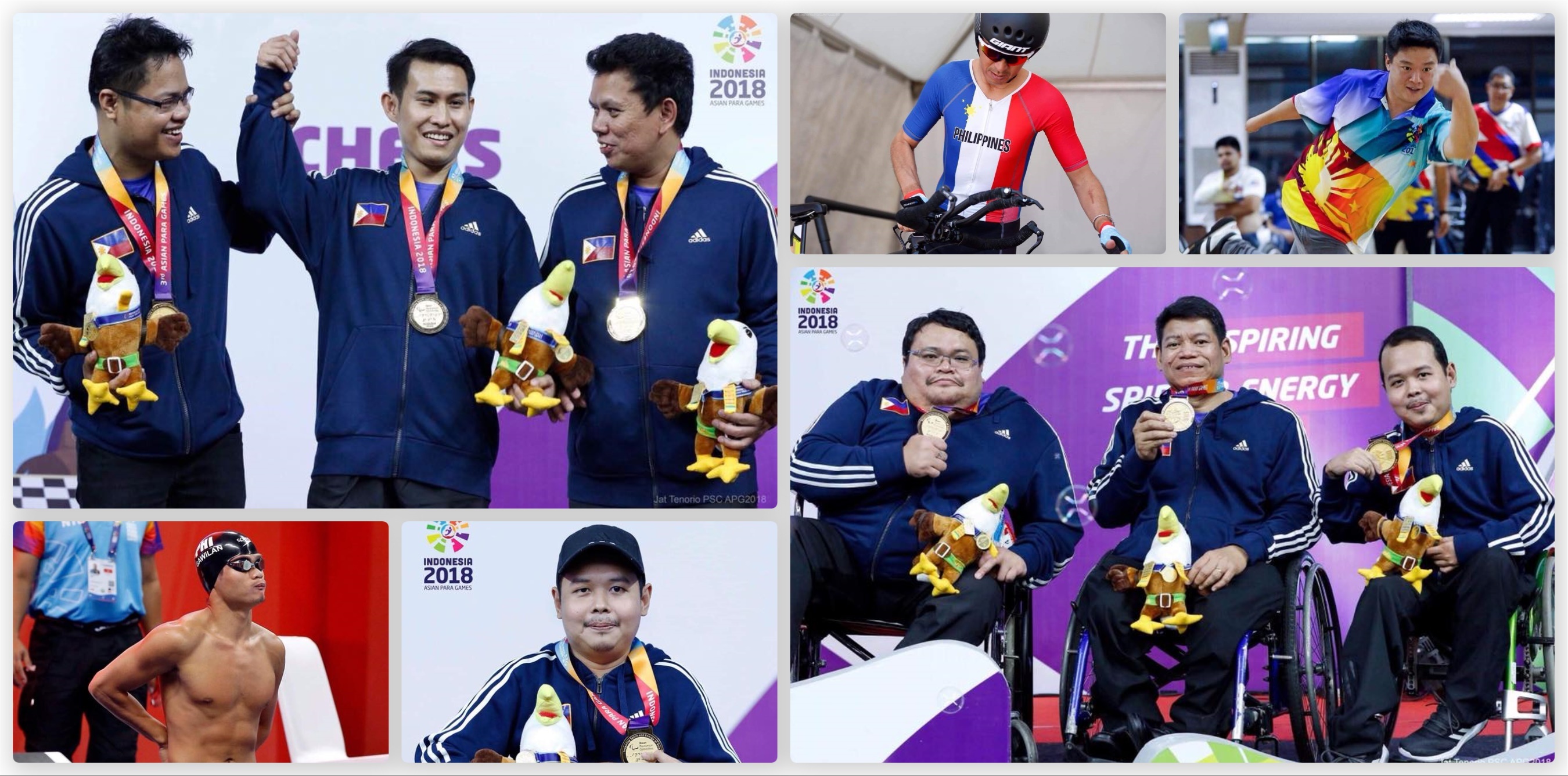 A total of 10 gold, 8 silver, and 11 bronze medals were brought home by the Filipino athletes who competed at the recently concluded 2018 Asian Para Games held in Jakarta, Indonesia.
The strong Philippines showing placed the country on the 11th spot overall from among 43 countries who competed.
Team Para Philippines' 57-member contingent won medals from 6 games – chess, swimming, cycling, ten pin bowling, table tennis, and powerlifting.
The Filipino athletes were among the 2,888 Asian Para Games athletes who competed in Jakarta across 8 sports categories.
Team Para Philippines chief Francis Diaz posted a summary of the Philippines medal haul at the Asian Para Games which ran from October 6 – 13 as he thanks fellow Filipinos who supported the para athletes.
The 2018 Asian Para Games Team Para Philippines won 10 golds:
5 Gold, Chess
3 Gold, Swimming
1 Gold, Cycling
1 Gold, Ten Pin Bowling
The 8 silvers for Filipino athletes:
3 Silver, Swimming
2 Silver, Chess
1 Silver, Table Tennis
1 Silver, Powerlifting
1 Silver, Ten Pin Bowling
Philippines' 11 bronze medals:
6 Bronze, Chess
2 Bronze, Swimming
2 Bronze, Cycling
1 Bronze, Powerlifting


Diaz also posted the names of the gold medalists of Team Para Philippines:
Triple Gold Medalist ERNIE GAWILAN, Men's 200 IM and 100 Back & 400 Free, Class S7
Quadruple Gold Medalist SANDER SEVERINO, Men's Individual & Men's Team, Rapid & Standard Events, Class P1
KIM IAN CHI, Mixed Singles Ten Pin Bowling, Class B10
SEVERINO SANTANDER, JASPER ROM & HENRY ROGER, Chess, Men's Team Standard, Class P1
REDOR MENARDO, ARMAN SUBASTE & ISRAEL PELIGRO, Chess, Men's Team Standard, Class
B2/B3
ARTHUS BUCAY, Para Cycling, 4000 ITT Pursuit, Class C5
The Team Para Philippines 2018 feat has surpassed the country's showing at the 2014 Incheon Para Games when the Philippines finished in the 24th spot.
Facebook Comments