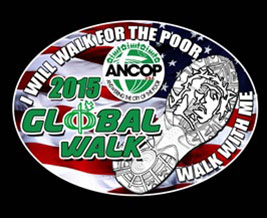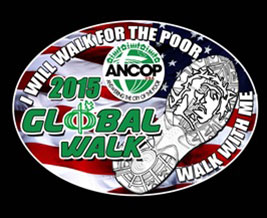 Marathons are being run and walked around the world mainly for fitness sake and as competitive sport. A group of Filipino couples in Tennessee have managed to infuse another value for walking, this time to help fund scholarships for poor children in the Philippines.
The Answering the Cry Of the Poor (ANCOP) Global Walk on August 15 at Cane Ridge Park in Nashville, Tennessee is actually the second walk for a cause hosted by Couples for Christ (CFC) of TN. This year's walk is a specific call to sustain the funding for 11 indigent Filipino children who benefitted from last year's first ANCOP Global Walk which raised nearly $5,000. The funds were generated from the 157 walkers of the 2014 Global Walk.
CFC ANCOP Tennesee Scholars are children from West-A Tondo Manila, Baseco,
Smokey Mountain. Their ages range from 7-16 years old. The 11 children are featured in a video for the CFC Child Sponsorship Program. Six children spoke on the video about their hopes to be given a chance to reach out for their dreams of being a lawyer, a nurse, a policeman, a teacher, a seaman, among other pursuits.
CFC TN Leaders Zaldi and Beth Zapanta, former residents of Cavite, revealed to GoodNewsPilipinas the need to raise $384 for each child. The Zapantas say they rely on people's generosity and their faith in God to keep the project going.
The registration fee of $15 and additional donation will fund the scholarships.
Registration and donation for the ANCOP Global Walk can be made online or in local churches in Tennessee. The Zapantas can be reached at (904)434-2117.
The Couples For Christ of TN may also be reached through their Facebook page, CFCTennessee.org, and the ANCOP Global Walk 2015 event page on Facebook.
The CFC ANCOP Global Walk on August 15, 2015 will be held simultaneously across the world with a Quezon City Circle site for the Philippines. The US is currently sponsoring 2,000 children from around the world.
Facebook Comments