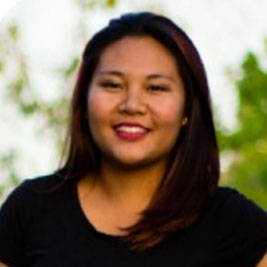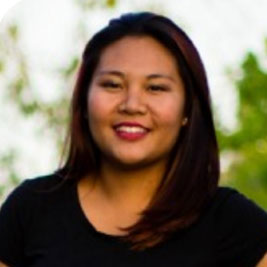 Once upon a time, the Filipino dream was to leave the Philippines. The offspring of those who did so have now turned the tables and are now leading the charge in innovating ways to reconnect overseas Filipinos with the Philippines while reconnnecting themselves with their roots.
Nine of these emerging Filipino leaders from across the United States are now in the Philippines on an 8-week Kaya Co internship with local social enterprises to collectively design projects intended to connect Filipinos overseas back to the Philippines.
Kaya Collaborative (Kaya Co) sent the select group of nine fellows to the Philippines on a summer learning program to learn from community partners and implement their projects when they go back to the U.S. The fellowship is intended to address the Filipino diaspora which has led many Filipinos to leave the Philippines in search for better lives abroad.
This year's fellows are from various disciplines in different universities but share a common connection with their parents' home country. They are:
Anthony Garciano, University of Southern California '17, Edukasyon.PH
Gabbie Santos, Middlebury College '17, Bantay.PH
Jade Verdeflor, Stanford University '17, Kythe
Jon Caña, University of California, Berkeley '16, Ashoka Philippines
Mae Verano, Brown University '16, Habi Education Lab
Sarah Santos, Georgetown University '18, Kalsada
Sierra Jamir, University of Connecticut '18, Food for Hungry Minds
Stephanie Dofitas, University of Pittsburgh '15, Ritmo Learning Lab
Gaby Montinola, Wesleyan University '17, Move.org Foundation
Jade Verdeflor is a Stanford University sophomore who as a freshman played a key role in gathering support for the Philippines in the wake of supertyphoon Haiyan. Jade's mother Linda Amargo Verdeflor left the Philippines after finishing high school in the 1980s at Imus Institute in Cavite.
Jade is working with Kythe, a Quezon Cty-based foundation dedicated to providing psychosocial support for children with cancer and other chronic illnesses. Jade told
GoodNewsPilipinas she wants to go into medicine as well as health policy creation and advocacy. "Being with Kythe is great because I am exposed to the government hospitals in the Philippines and also Kythe is also involved in policy advocacy as well," adds the Human Biology major.
After the internship Jade says she wants to "use what I learn to inspire other FilAms to see value in the Philippines and to see what ways they can learn from and contribute to the land where their parents, grandparents, or other family members came from."
The 8 other Kaya Co interns are working with non profit organizations focused on education, good governance, and agriculture.
The fellows have been charged to learn about different ways the global community of balikbayans can play in the development of the Philippines.
This is the second year of the Kaya Co. fellowship, which launched in the summer of 2014 supported by Brown University, Ayala Foundation, Ashoka's Youth Venture, and Filipino communities.
Facebook Comments