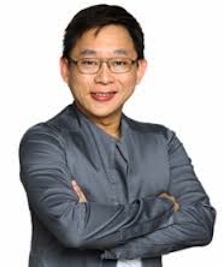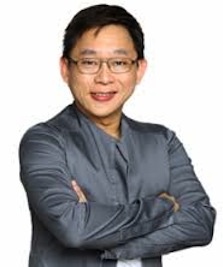 Some people may choose to enjoy their hard-earned money after every payday, because of the excitement of having their own money and not depending on their parents anymore for their expenses.
Nowadays, the young professionals are one of the greatest spenders in our economy. So, if you are a young professional, you gotta read this.
Have you saved anything yet since your first paycheck? Or have you chosen to enjoy it for now, since you believe that you are still young? Do you want to change this habit and begin now instead?
Developing the habit of spending ALL your income is not healthy. It can leave you with nothing, should the time come when you'll need it. Saving should be your top priority, especially as a young professional. Imagine, if you start at 20 years old and you start saving P20 a week or P80 a month or P1,000 a year, for 40 years. You invest it in a mutual fund that allows you to yield 12.5% interest per annum. By the time you reach 40 years old, it will make you P1,000,000 richer!
This is an example of the beauty of saving early. So you the question how you can start now?
HAVE A VISION
List down your long-term goals, wherein you plan ahead as to where to put your finances for, let's say five, ten, or fifteen years from now. Will you invest it? Save for emergencies? Buy your own house?

You will never be able start anything if you only think of the present. You must have a vision of what you want for the future.

LIVE WITHIN YOUR MEANS
Don't spend more than what you can afford. Never envy your colleagues if they have a different spending habit than you do. Besides, in the long run they will look up to you as an inspiration for being firm in your decision to be financially free in the future.

"Don't spend the money that you don't have. Stick to your budget."

MONITOR YOUR BUDGET
Oftentimes, our salary quickly disappears as soon as we get it. Then we always wonder where our money went. Monitoring your budget and expenses can help you keep track of the things that are unnecessary and the things than can be eliminated, so that you can save more. Use a software or money kits to guide you along the way. (Please visit www.moneykit.com.ph to have an idea on how a money kit works)
PAY YOUR DEBTS
You might have some outstanding debts, or even current debts with credit cards or loans. Those things are not really recommended. But just in case you're already in this situation, your next step should be to pay it all off. You cannot save anything if credit interests are running.

The good news is, when you've paid it off, then you will now have extra money to use to begin saving for your future.

SAVE FOR RETIREMENT
This is the most important goal that you need to start working on, the moment you start earning. Jobs are just temporary. Sooner or later, you'll get old, just like everybody else, and will need to stop working.

Expenses will keep on increasing over time. Having savings will put less pressure on how you will survive during your retirement years.

STICK TO YOUR WITH FINANCIAL GOALS
Surround yourself with people who can make an impact on your life and will be of great influence to you.
THINK. REFLECT. APPLY
Are you ready to start saving NOW?
What are the unnecessary things you can eliminate in order to save more?
"THERE'S NO SUCH THING AS TOO EARLY IN SAVING."
If you want to know more money saving tips from Wealth Coach Chinkee Tan please visit www.moneykit.com.ph and www.chinkeetan.com.
Facebook Comments