El Nido in Palawan is ranked 6 th out of 10 World Travelers' Choice Destination on The Rise awards by Trip Advisor.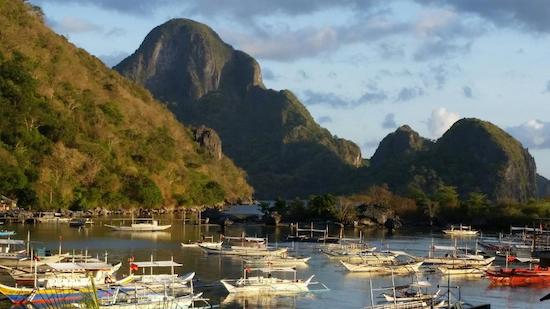 The seaside resort is also the 2 nd ranked in Asian destinations in the 2016 Travelers' Choice Trip Advisor awards.
Trip Advisor cited El Nido's charms for travelers:
"Why settle for a beachfront hotel when you can stay right over the ocean in a cottage on stilts?
And why settle for any old dive site when you can snorkel in an orchid-walled lagoon? El Nido is known as the Philippines' last frontier, and if you're looking for magnificent beaches in an unspoiled setting, it's a perfect place for you to vacation."
The popular travel site also encouraged visitors to not miss going to Nacpan Beach which was hailed earlier by Trip Advisor as the 10th Best Beach in the World and 2nd in Asia, Las Cabanas Beach, Snake Island (Vigan Island), among 88 things to do in El Nido.
The Department of Tourism released a statement about El Nido's award: "We are very happy with the recognition of El Nido as a destination on the rise, especially as this is based on the unbiased reviews and opinions submitted by TripAdvisor users all over the world."
"The initiatives to enhance tourist experience is reinforced by recognitions like this. We hope to have more of them throughout the Philippines as we work together with the industry in making our destinations the best choices for the travelers," the statement said.
El Nido is in the northern part of Palawan province's 1,780 islands on the western part of the Philippines.
Facebook Comments