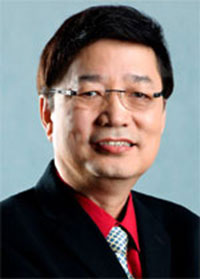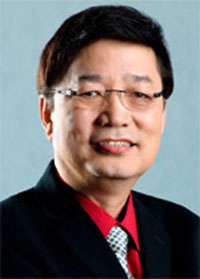 Micro, small and medium enterprises (MSME) help grow the economy in various ways, such as creating jobs and providing affordable products and services.
However, there are times when business may not be as productive.
Christmas season is a reason to celebrate, where people anticipate going to different places to dine, shop or take a vacation. But when you think of Christmas, you would also think about the gifts that you need to buy for your family and loved ones.
For businesses, they face a huge challenge during this season– from being understaffed, affected cash flow, and insufficient supplies, not to mention long hours that could have been spent with family.
For some companies, the Christmas season may not be the best time for them to earn like they used to. And it could really affect how their business grows. But there are ways on how they can prevent this from happening.
Problem arises when there aren't enough stocks to meet the demands of the customers. This may let customers seek for other companies that can still provide them with their needs.
Instead of just waiting for the Christmas season to end, there are things that can help them to still sustain their business.
Make plans and let your customers know that you are coming up with something for them come Christmas. Alert your customers through emails or social media.
Your website may experience huge traffic that may cause it to have connection issues. But just the same, update all information related to the upcoming season. If you sell online, it is a great way for them to purchase them earlier. But if not, still, providing them the information about your plans will make them want to come to you and purchase whatever they need.
It is expected that the demand increases during this season and there is a possibility of not being able to have enough to sell. Before the peak season, refer to last year's figures and distinguish which among the products were in demand.
For those who offer online shopping, make sure that you are able to deliver the goods promptly. Provide options on how the goods will be delivered. Inform customers how many days it will take before the goods arrive.
Expect the influx of customers to your store most especially on the last few weeks before Christmas. Ensure that you have enough people to man the store so that every customer can be well attended to. Sometimes, customers leave a store simply because no one is attending to them. Bad customer service spreads fast through word of mouth.
Taking advantage of the season, you may want to consider extending your store hours. Expect how most people would be flocking after office hours and they may not have enough time to shop around in just two to three hours.
Ensure that you have paid every supplier that needs to be paid prior to your own Christmas break and check on others whom you are expecting payments from. Issue invoices ahead of time to reduce the stress on worrying about the debtors.
Let your customers know until what day you will be open for business for the year and on which date will you be opening for the following year.
One necessary precaution though is to ensure that the security alarm is working when you close up for the holidays. Thieves will take advantage of these times.
It is always great having the time to foresee the events most especially during the Christmas season. Make the season work for you by ensuring that you are well-stocked and you can be able to deliver good customer service despite the hustle and bustle.
(Armando Bartolome is known as the Philippines' Franchise Guru, a business mentor to numerous micro entrepreneurs who are now themselves big names in the industry. This article was previously published on the author's The Business Mentor column posted by ABSCBN News. For questions and more information, you may contact Armando "Butz" Bartolome by email:philfranchiseguru@gmail.com or on Twitter @philfranguru. His website is www.gmb.com.ph)
Facebook Comments