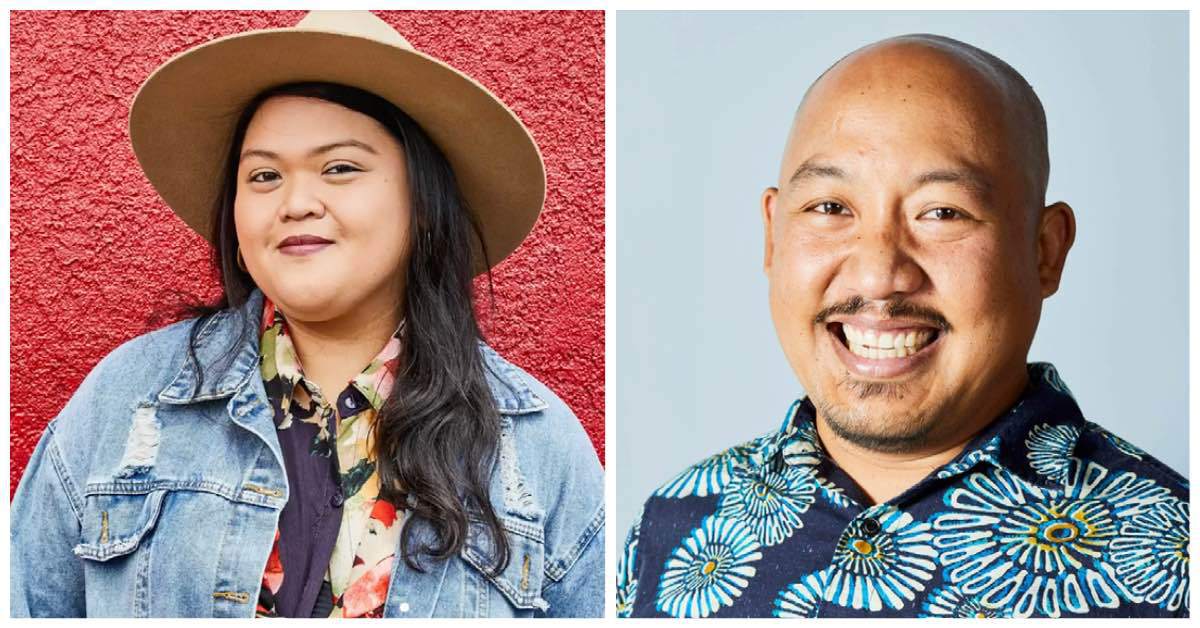 Two Filipino chefs have been named among the Best New Chefs in America by Food & Wine magazine.
Carlo Lamagna, owner of Magna Kusina in Portland, Oregon, and Thessa Diadem, pastry chef at All Day Baby in Los Angeles, were included in the magazine's annual list of 11 best up-and-coming chefs in the American culinary scene.
This year's honorees were selected based on their innovative food and leadership styles that are compassionate and community-oriented.
Despite the COVID-19 pandemic, "the 33rd Class of Best New Chefs will guide the industry toward a stronger, brighter, more equitable future for workers and diners alike," Food & Wine restaurant editor Khushbu Shah said.
Carlo Lamagna
Magna Kusina
Carlo Lamagna, the chef-owner of Portland's Magna Kusina, was born in the Philippines but spent a large part of his childhood in Detroit before returning to the Philippines and staying through high school and college.
He graduated from the Culinary Institute of America and has worked with chef Paul Virant in Chicago and Clyde Common in Portland before opening his own Filipino restaurant Magna Kusina in August 2019.
Lamagna's Sinigang caught the attention of the publication for embracing "its sour notes, with punches of tamarind knitted together by tomato, fish stock and fish sauce, onions, and garlic."
Bagoong alamang, a childhood favorite of Lamagna's, was also highlighted by the magazine which is "given a cheffy makeover in a dish called mangga at bagoong alamang" and arrives at the table "in a small boat carved out of raw green mango and is covered with a shower of edible flower petals."
Food & Wine also praised the chef's "untethered enthusiasm and infectious pride" for Filipino cuisine and culture.
"There's another element to Lamagna's food, though, that isn't found in bottles of vinegar or the tubs of salt in the restaurant's pantry. Nor is it down to the quality of the produce or slabs of meat in the restaurant's walk-in fridge," the magazine adds.
Lamagna tells Food & Wine that he hopes that the restaurant will one day become a pillar in the Filipino community.
"I want it to be more than just a restaurant," Lamagna said. "I want it to be a place where people feel safe and comfortable, and where they can come together and share stories."
Thessa Diadem
All Day Baby
Food & Wine raved about the Pinay chef's velvety ube pie, the latest addition to the pastry menu of All Day Baby restaurant, bakery, and cocktail bar in Los Angeles.
"The thick ube custard, a shade of purple so saturated and vivid that Prince would be jealous, sturdily sits up in an impossibly flaky crust," the magazine said.
"Each piece is topped with a cascade of chamomile-spiked whipped cream puffs that gather like clouds before a rainstorm."
Thessa Diadem, who heads the pastry program of All Day Baby, immigrated to the United States when she was 13 years old.
Aside from Pinoy cooking, the Filipina chef tells Food & Wine that she also finds inspiration in many international grocery stores.
"I love going to international grocery stores and just finding things that I've never worked with to play around with," Thessa Diadem said.
Diadem moved to New York City to study the pastry arts at what is now ICE, the Institute of Culinary Education, before eventually moving to Los Angeles where she met All Day Baby chef and co-owner, Jonathan Whitener, and a job as the pastry chef for the acclaimed Los Angeles restaurateurs Jon Shook and Vinny Dotolo.
Lamagna and Diadem, along with the other Best New Chefs of America, are now featured on the Food & Wine website and in its October issue which hit newsstands on September 17, 2021.
Filipino Chef Tom Cunanan, who now heads Pogiboy with his Bad Saint partner Paolo Dungca in Washington, D.C., was named Best Chef at the 2019 James Beard Awards, one of the highest honors in the American culinary and hospitality world.
SEND CHEERS in the comments below to Filipino chefs Carlo Lamagna and Thessa Diadem for being named among the Best New Chefs in America by Food & Wine magazine.
Good News Pilipinas is celebrating its 15th Anniversary in 2021 by giving away prizes! Subscribe to this website and  Good News Pilipinas! TV YouTube channel and enter the raffle by telling us what you like about our stories in an email to editor@goodnewspilipinas.com
Facebook Comments