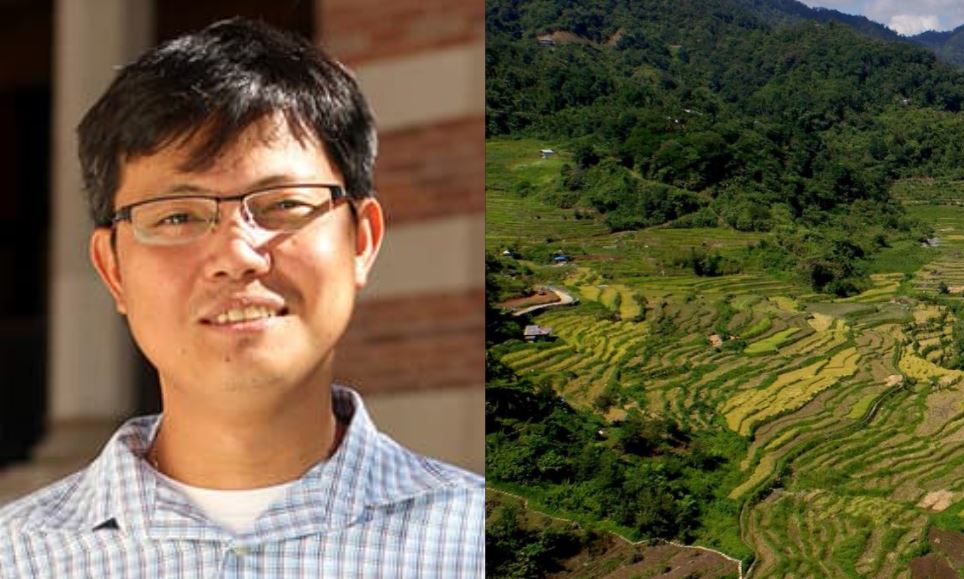 University of the Philippines (UP) Anthropology alumnus Dr. Stephen Acabado has been appointed the new Director of the Center for Southeast Asian Studies (CSEAS) of the University of California, Los Angeles (UCLA) International Institute.
The Filipino professor is an archaeological anthropologist whose researches focused on the archaeology of highland agricultural systems in Southeast Asia, specifically on the Ifugao agricultural terraces in Northern Philippines.
Dr. Acabado's research interest is in human-environment interaction and indigenous responses to colonialism. He is conducting ongoing research programs in Indigenous Taiwan and in Bicol and Ifugao, Philippines.
Acabado's study on the Ifugao Rice Terraces carved in the mountains of Banaue broke new ground with its findings that the designated UNESCO World Heritage site in the Philippines should be seen as a response to the arrival of the Spanish in the northern Philippine highlands instead of the more well-known belief that it is a 2,000-year-old creation of indigenous people.
Associate Professor Stephen Acabado was named as one of the new leaders in the UCLA International Institute on June 21, 2021, stepping up as the new CSEAS director in July, replacing historian George Dutton.
Acabado has worked regularly with CSEAS since joining the UCLA faculty in 2013.
The Bicolano graduate of BA Anthropology from UP Diliman (1999) earned his Masters and Doctorate degrees at the University of Hawaiʻi in Honolulu and has been a Professor and Lecturer at prestigious institutions in the Philippines including UP Diliman and Ateneo de Manila University and in the University of Hawaiʻi, University of Guam, and UCLA.
Dr. Acabado is also a much-published author, having written or co-written articles in leading archaeological and anthropological journals and periodicals, as well as several books, including the most recent, a picture book for children, "Bahay Kubo," in the Philippines and "Antiquity, Archaeological Processes, and Highland Adaptation: The Ifugao RiceTerraces" (Manila University, 2015). He continues to contribute articles for Rappler and Inquirer USA on a regular basis and conducts workshops, seminars, and symposia on anthropology and culture here and abroad.
SEND CONGRATULATIONS in the comments below to UP alumnus and Ifugao Rice Terraces researcher Stephen Acabado for being named the new UCLA Center director for CSEAS!
Good News Pilipinas is celebrating its 15th Anniversary in 2021 by giving away prizes! Subscribe to our Good News Pilipinas! TV YouTube channel and enter the raffle by sending us an email to editor@goodnewspilipinas.com
Facebook Comments