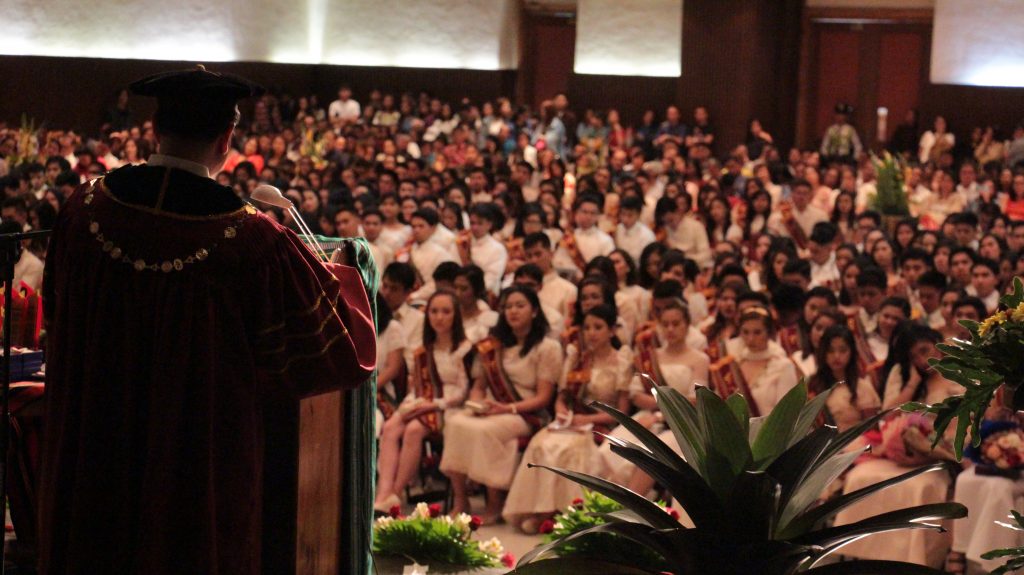 The University of the Philippines – Baguio is embarking on a three-year plan to make the university's research work benefit the people of the Cordillera region.
UP Baguio Chancellor Dr. Raymundo Rovillos revealed the plan of the Baguio City campus of the state university – a 2018 GNP Filipino Pride Icon for excellence in education – to produce research that will be made available for use by the Cordilleran community.
UP Baguio was involved in the conceptualization of papers submitted to the United Nations Educational, Scientific and Cultural Organization (UNESCO) for Baguio's inclusion in the list of promoting arts and crafts worldwide. In 2017 Baguio City became the Philippines' first-ever UNESCO Creative City.
In a yearend convocation held at the UP Baguio, Chancellor Rovillos said, "We really want to pursue a greater engagement with the LGU (local government unit), government institutions, and industry, so that the knowledge we produce in the university, our research, will be made available and useful to society."
"Yun ang binago kong imahe ng UP Baguio. Kasi ang perception talaga sa amin, (The is the image of UP Baguio that I changed. Because people's perception of us is,) we are not connected to the community. We are just on this little hill and nobody knows what we are doing and we don't know what is happening outside," Rovillos said in a PNA report.
"We have anthropologists, chemists, physicists, and we'll be doing research on textile to contribute to making it competitive globally. I want our faculty to be doing relevant research that really directly addresses our people, especially the poor," he said.
Rovillos added that he also wants the university to be involved in improving the designs of Cordillera's hand-woven products.
"We will bring our fine arts people to introduce new product designs for weaving and other crafts," he said.
UP Baguio is the newest university in the chain of the University of the Philippines System. it Previously the UP College Baguio (UPCB), UP Baguio was founded as a constituent university in 2002, and enjoys a reputation as a national leader in sciences, mathematics and humanities.
Facebook Comments