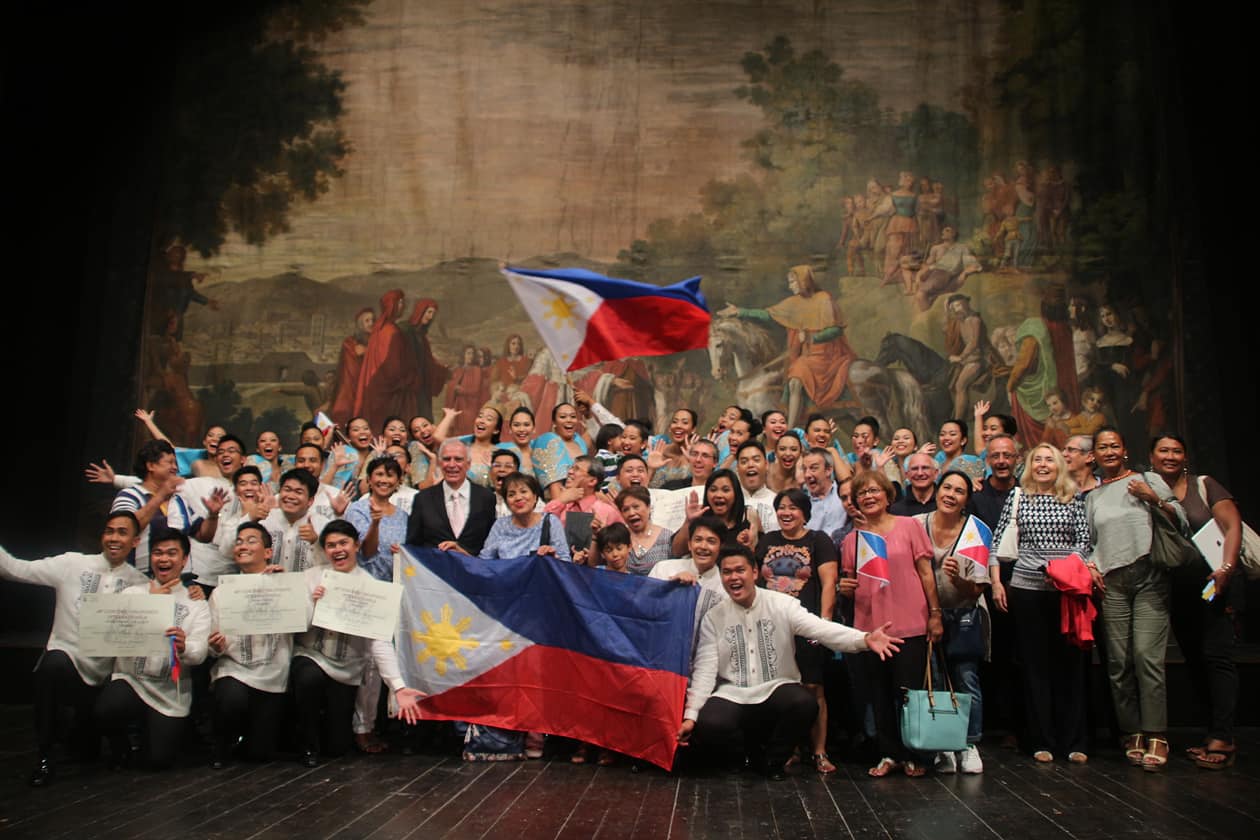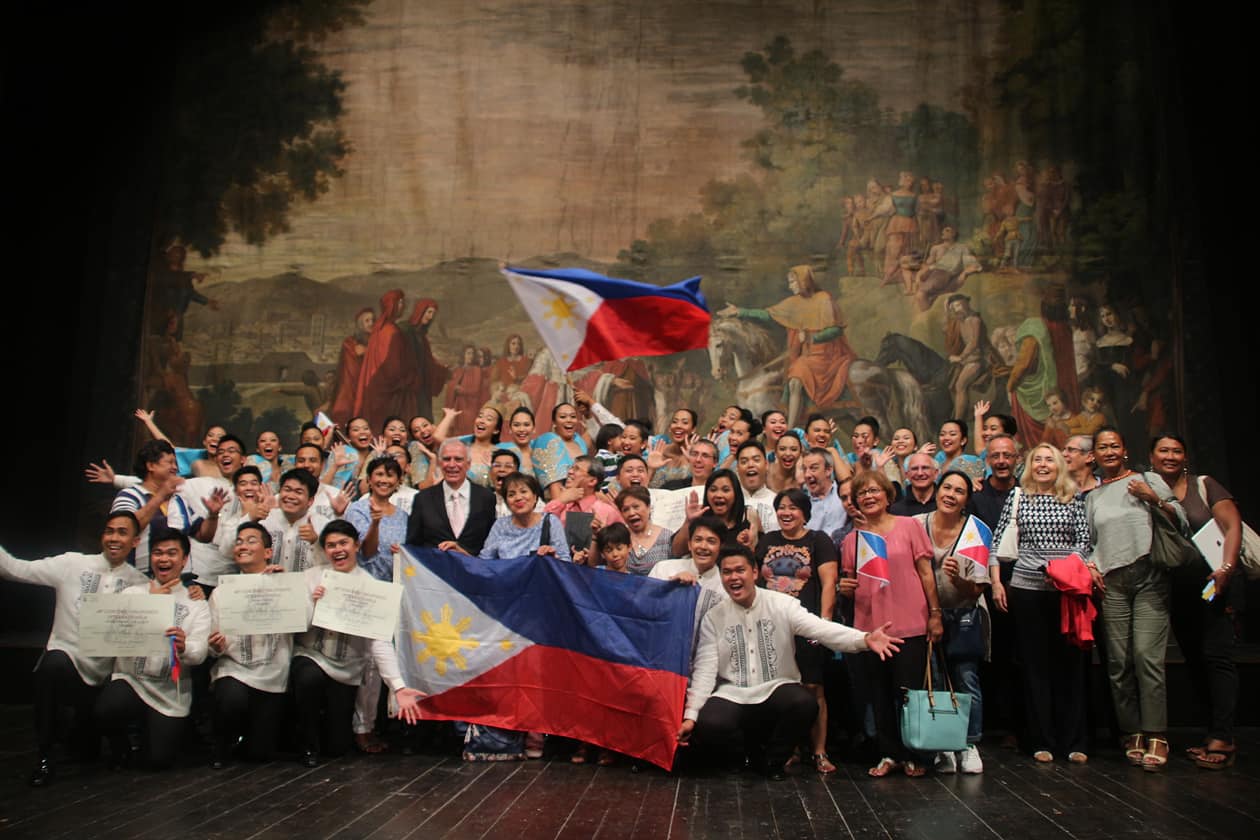 The University of the Philippines Singing Ambassadors (UPSA) has again proven its members are excellent in both academics and the arts as the choral group won the 66th Concorso Polifonico Internazionale "Guido d'Arezzo" in Italy.
The UPSA Grand Prize win earns the group a spot in the 2019 European Choral Grand Prix.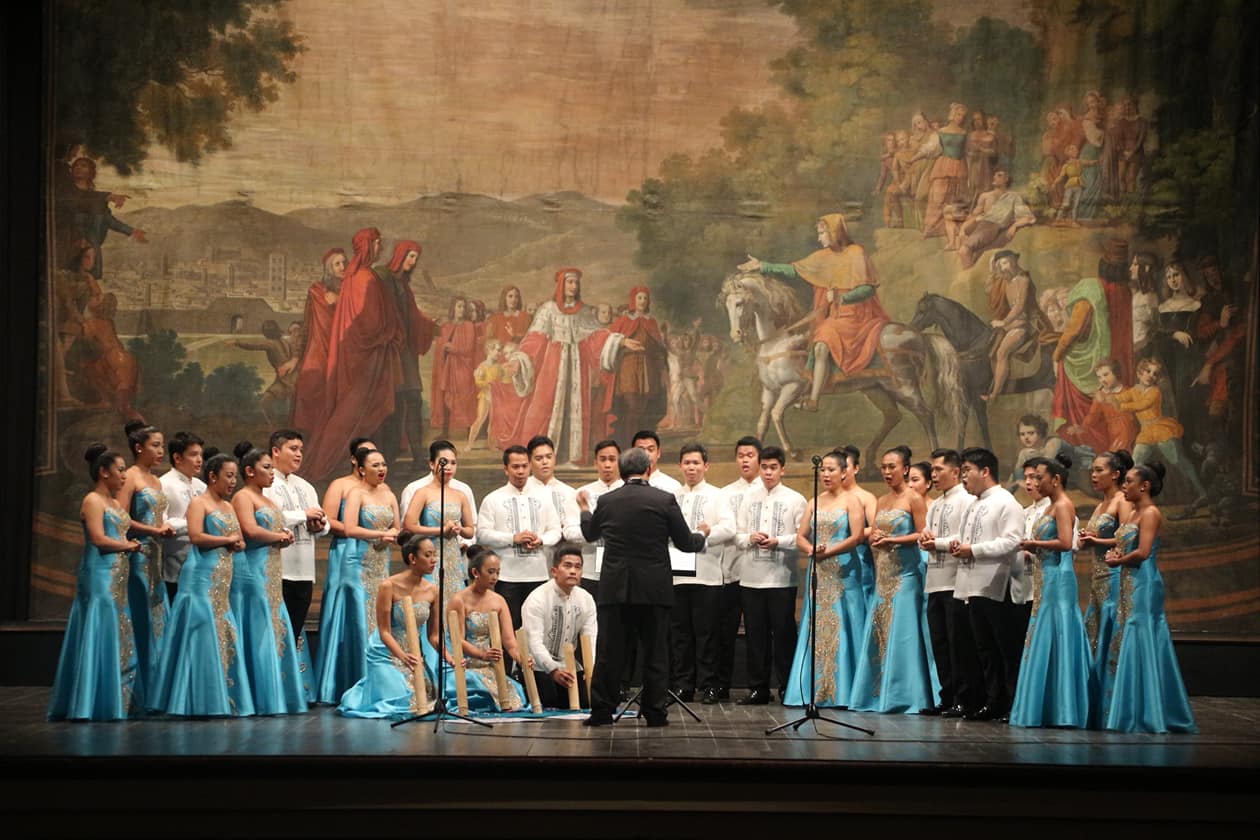 UPSA also won 4 first prizes from the 2018 edition of the Guido d'Arezzo Polyphonic international competition:
Sacred Music
Secular Music
Compulsory Category
Monographic Category
In early August, UPSA bagged the Grand Prix and won all first prizes at the 64th Certamen Internacional de Habaneras y Polifonia Torrevieja, Spain.
In July, UPSA won the Grand Prix and received Gold Diplomas from the Sing Berlin International Choir Festival and Competition held in Germany.
The UPSA, composed of scholars from the country's state university, swept the major awards at the International Polyphonic Competition – considered the most important stage for the choral expressions of the whole world.
UPSA is currently on its European tour and will return to the Philippines in September.
Facebook Comments