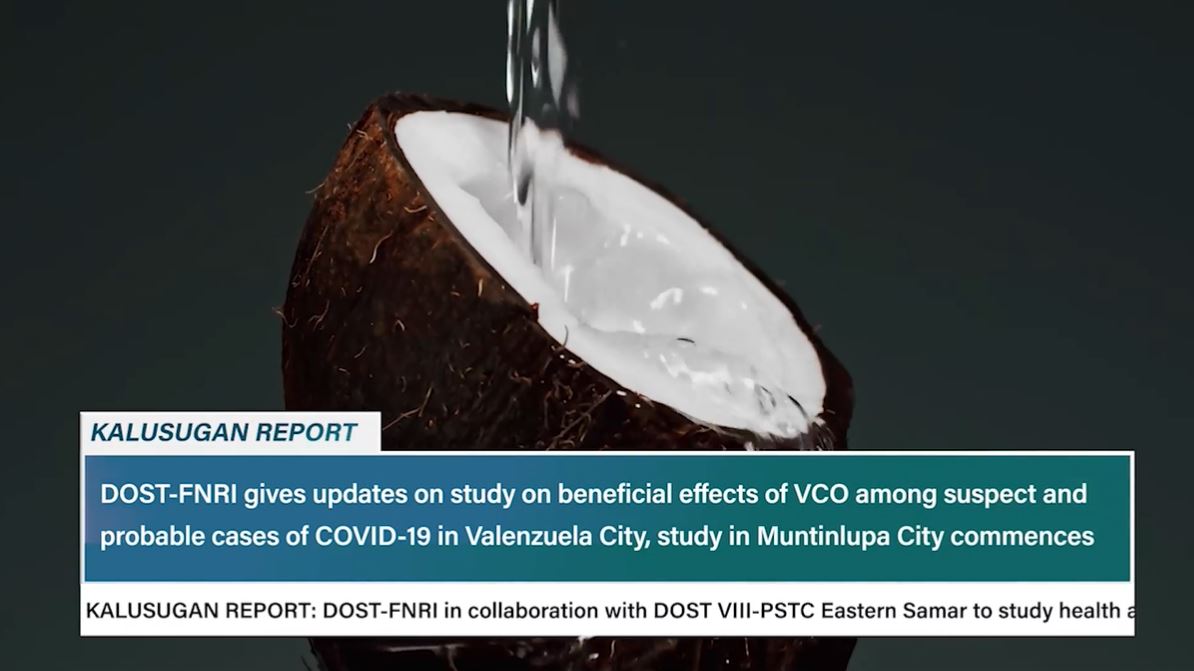 Here's an update on the study being conducted by the Department of Science and Technology – Food and Nutrition Research Institute (DOST-FNRI) on the beneficial effects of Virgin Coconut Oil (VCO) treatment among suspect and probable cases of COVID-19.
In the DOST report on August 20, 2021, Secretary Fortunato de la Pena said the studies were being conducted in Valenzuela City and Muntinlupa City.
Valenzuela City study update:
120 subjects who gave their consent to be included in the study and were screened
51 were excluded due to comorbidities or abnormal blood results such as high cholesterol, triglycerides, free blood sugar (FBS), and low-density lipoprotein (LDL)
61 are active subjects
14 are undergoing interventions
47 have graduated
8 of the 120 subjects did not complete the intervention
Muntinlupa City study update:
The recruitment of study participants in Muntinlupa City has started
DOST has led studies on the efficacy of VCO with test results confirming meals with VCO reduce COVID-19 symptoms.
Good News Pilipinas is celebrating its 15th Anniversary in 2021 by giving away prizes! Subscribe to our Good News Pilipinas! TV YouTube channel and enter the raffle by sending us an email to editor@goodnewspilipinas.com saying what you like about our site.
Facebook Comments